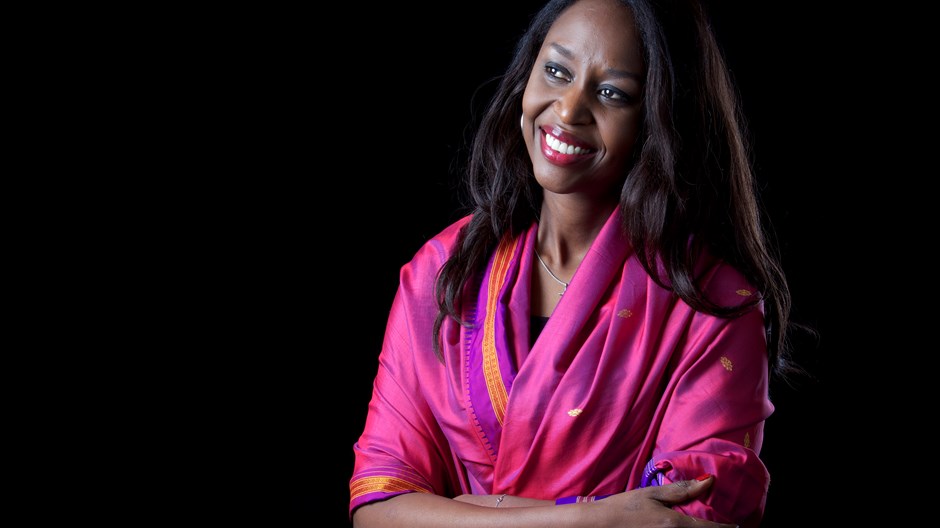 Image: Courtesy of Imaculee Ilibigaza
In many accounts of the Rwandan genocide, the church is cast as complicit in the killings that took one million lives in a country the size of Maryland. Indeed, since 1994, United Nations tribunals have found many church leaders guilty of murdering neighbors or aiding Hutu in hunting down Tutsi and moderate Hutu.
But Immaculee Ilibagiza, a Tutsi, has a Hutu pastor to thank for saving her life.
When Ilibagiza was 23, Rwandan president Juvénal Habyarimana's plane was shot down over the Kigali airport, inciting Hutu–Tutsi violence the country over. In response, Ilibagiza's father sent her to hide with the pastor, who took in seven other women and hid them in his family's three-by-four-foot bathroom. They stayed there for 91 days while Hutu militia came by the house daily searching for Tutsi. The bathroom became the setting for Ilibagiza's test of faith and forgiveness, which began by praying the Lord's Prayer many times a day.
When I visited Rwanda this summer (with HOPE International, a microfinance nonprofit based in Pennsylvania), I was told to avoid asking two questions: "What tribe do you belong to?" and "What was the genocide like for you?" Rwandans—who have enjoyed a remarkable level of peace and stability under president Paul Kagame—see the topics as unnecessarily divisive. Yet Ilibagiza speaks openly about both so that others may know that forgiveness is possible and can heal both offender and offendee.
Ilibagiza spoke recently at the 2017 Willow Creek Leadership Summit. Afterward, she sat down with CT to share about the process of forgiving the man who killed her entire family.
You grew up in a Catholic family and learned about faith at a young age. You are also Tutsi. Growing up, did you know about the conflict in your country and hear the propaganda against the Tutsi?
When I was a child, I knew, but it was almost hidden. If you spoke about this as a Tutsi, they could kill you; you're trying to go against the government. It's not like here in the United States where people talk about how they feel. I didn't even know what tribe I was in until the fourth grade. We heard there were wars where they killed some family members, but when you haven't lived through it, you really don't get it.
I was 23 when the genocide started. When I was 18 or 19, we started to hear that things were bad. There was a radio created by the leaders of the country. For two years, the hosts acted like they were drunk. Then I was sure something terrible was about to happen. They would tell people, "One day we are going to kill them. The Tutsi aren't human beings." They would laugh at us—"They have tails and horns." But no one was stopping them. I remember thinking, Rwanda is normally a country where people love each other, where people are polite and manners are something you really put ahead, you can't find people who even use bad words. But now people are acting drunk.
How do you get up in the morning and start to kill someone? How do you kill another human being? It was bewildering.
Your father knew a minister who was Hutu, and he sheltered you and seven other women in the bathroom of his house during the genocide. What was going through your mind and heart when you were hiding?
First, I'm so thankful my parents prayed and taught us prayer. Throughout the whole genocide I prayed. Before, nothing was so bad in my life that I wondered if God was there. There were two stages of prayer. I started praying, but I would forget what I was saying because of the anxiety: "Our Father who art in heaven . . . I'm dying; they're coming!" Then the time when I realized God was there for sure, I started to pray loud inside myself, because it was the only thing I had.
What else was going through my mind? "Look, we're done; they're going to kill us." The Hutu were hunting us so we were scared to death and had anger. I remember just wishing not being born inside Rwanda.
A part of me was thinking, I'm going to get revenge. Revenge for me was going to be throwing bombs all over the country, and I knew that doing that, I had to train my body and go on and fight. And I thought that was going to make me a hero—I didn't think of revenge as wrong. But it did hurt. It physically hurt me. I had a headache and a stomachache, and my blood was running out of anger. It became obsessive. Anger and hatred become obsessive. Like a sickness literally, and it came for me. I was tired.
You were taught to pray the rosary as a child. How did this help you grasp forgiveness?
Within the 20 minutes of praying the rosary, you pray the Lord's Prayer six times. I thank God for that. It focused me on prayer for 20 minutes. With the rosary, I had to think about the words, even when I didn't want to pray them. But the Lord's Prayer was given by Jesus; I couldn't find a reason to argue with it. And then I tried to say it from my heart. And if I said it from my heart, it means that I would forgive, and I didn't want to forgive.
I remember asking God, "I can't forgive; what do I do now?" Something in me said, "Pray with all your heart, mean every word you say. If you do this, the bad voice will not find you." And that's how I started to pray. Forgive? I thought. No I can't say that. I thought I would remove that from the prayer.
But after that, I recognized that Jesus gave the prayer, that he is God and I am human. I make mistakes, but he doesn't make mistakes. And then I had to go to my knees and beg God, "Help me. I don't know how, I need you, and I can't say you are wrong here." And that was the beginning of forgiving.
One day I thought about Jesus on the cross, still asking him to help me. Every single day in the bathroom, we were waiting for Hutu to kill us. Every day they would come stop by the window and then go. Every day they came it was like dying and being resurrected again.
There was a moment of understanding that came like a flash of light. Part of the rosary, you think about Jesus dying on the cross and when he says, "Forgive them, Father, for they know not what they do." It was like he was saying, "They don't get it."
Did you struggle with anger after this moment?
No, it was gone. It was like a new day. I could lift up from the bathroom. I was feeling so light and happy, and everything was so beautiful. I felt like my body was flying. That obsessive anger and bitterness was replaced with joy. And I was aware that even if I die, I know heaven is real too, and even if my family had died, they are going to be in a better place than I am. And even if I stay here, thank God it's not forever. It's going to be a short time. I realized it doesn't mean that I'm going to forgive about what happened. It just means, why do I have to do what I don't like? I don't like what they have done, but I don't want to do what they have done. I was hating back exactly as they were doing to me. I realized I was becoming worse than them.
I still get tempted today about anger, if a friend betrays me. I want them to feel the pain that they are causing me. But when I feel that anger that takes away my peace, I beg God to help me. I know for sure that forgiveness is possible.
What was your experience of meeting the man who killed your family?
I went there because people used to tell me, "I can't forgive that quickly. I can't feel peace about them. They are monsters." Other people were still angry and were crying and wanted them to help them. They would say, "Why are you not obsessed like us? Why are you not angry? Why are you peaceful?" They thought my forgiveness was just a mechanism of surviving.
I went to prison because I was scared that my anger would come back and that my forgiveness wasn't real. The head of the jail was a friend of my father's. He brought the man out. I broke down in tears out of compassion for him. This was a man who used to have children, a beautiful family, and a great job. I would go with his family to eat. He was a friend of our family's, never an enemy. And he was a Hutu. In these killings, for whatever evil was in him, whatever jealousy or hate he had inside. . . .
He came in, his hair was upside down, he was in a bad state, and I just cried. I'm so glad I never saw my father this way. And I felt that Jesus said, "This is what I told you. They don't know what they do." How can anyone want to be here? If you knew what you did, you wouldn't have ended up here. But in the same way all of us don't know what we do when we hurt people, when we are being unfair—it will come back. I told him I forgive him. My heart was yearning to tell him that I wanted to free him from thinking that I was angry with him.
The community tribunals in Rwanda have held people accountable and allowed others to extend forgiveness. How have they affected the country's trajectory?
I'm really proud. We just had elections that went peacefully. Our president was elected by a vote of 98 percent. In Rwanda, nobody wants to see what we saw. If things are working, we want them to keep going. To want to fight about the president? Our schools have 20 times more students, there's peace, women are everywhere in the government—nobody wants things to change. When the government is good, it can influence the whole country.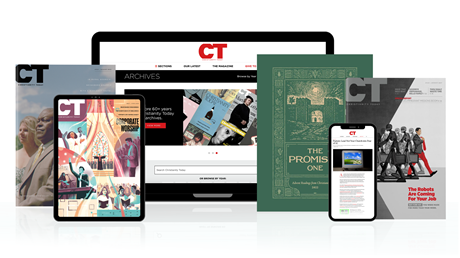 Annual & Monthly subscriptions available.
Print & Digital Issues of CT magazine
Complete access to every article on ChristianityToday.com
Unlimited access to 65+ years of CT's online archives
Member-only special issues
Subscribe
I Met the Man Who Killed My Entire Family
I Met the Man Who Killed My Entire Family