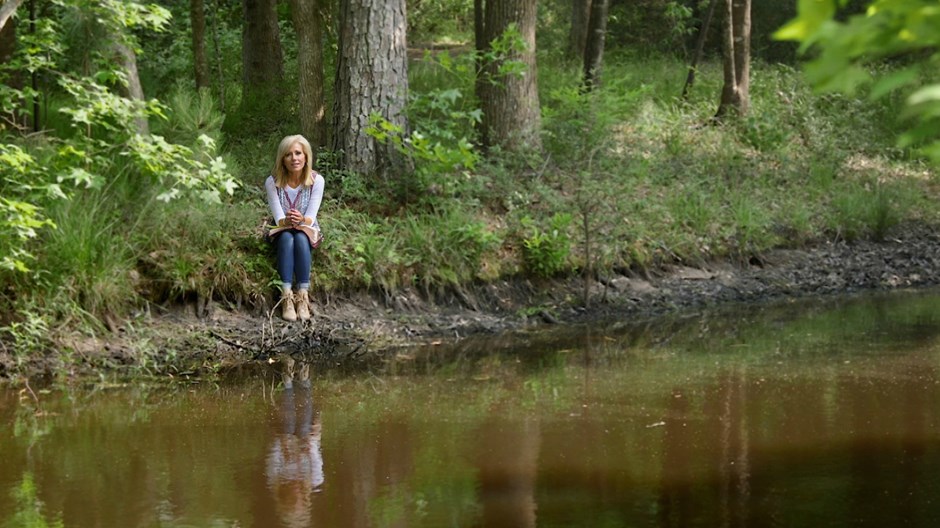 Image: Beth Moore
I was 15 years old, disheveled, and red-eyed in the backseat of my parents' old Pontiac the first time I laid eyes on Houston, Texas. We'd waved goodbye to our small Arkansas town and to the only world my little brother and I had ever known. Tony and I curled up in that backseat and sobbed into our pillows for the first 60 miles of the eight-hour stretch.
We drove all night to get to Houston in time to register for the first day of classes. (I'd left a public high school with a total population of 1,000 and would later step into an enormous human ant bed crawling with 4,600 students.) In the morning, I roused to the loud static and broken syllables of Dad searching for a radio station.
My brother and I stared out the backseat windows as an enormous ball of orange fire rose boastfully over the horizon and Interstate 10 spilled us onto a freeway congested by more cars than we'd ever seen. A DJ from KILT AM bellowed, "Good morning, Houston, Texas, the biggest city in the South." We nearly threw up.
I pressed my nose to the window and glared at a sight utterly foreign: windows boarded up on this storefront and that business, all leftover precautions from a recent scare. It was this exact same time of year—within a day or two, I'm sure—that I got my first introduction to Houston's hurricane culture. We'd moved right in the middle of its annual season and, as God would have it, I'd spend the rest of my life joining the rest of our region minding its business.
I married a fourth-generation Houstonian. This is our home. These are our people. The first sign of summer is the kiosk near grocery-checkout stocked with hurricane supplies and pamphlets. The faces of weathermen on our local stations are more familiar to us than the news anchors'.
This is life on the Gulf Coast. While each state begs the hellish winds to pass us by, we ache with empathy wherever they blow. Houston took Hurricane Katrina personally, hearts broken and homes, churches, and arenas open to thousands upon thousands of evacuees. Every coastal city knows it could be next. We have to have our neighbors to survive.
We Houstonians, generally speaking, are hearty. The weather's too hot for us not to be. We are a case study for very effective evangelism tactics: Do you want to go somewhere hotter than this? Huh? Do you? No, we don't. Maybe that helps explain our spiritual culture.
I've never known more Jesus-serving, Jesus-loving, people-loving, people-serving folks on earth than right here in my hometown of Houston, Texas. I know you think I'm just saying this because I'm all teary eyed with sentimentality but, with all due respect, you'd be as mistaken as a Longhorn in College Station.
Most of us didn't get the memo until late in the game that different denominations were supposed to snub one another. I don't know how to explain it. A lot of Christians actually like other Christians in Houston. A lot of Christians even like non-Christians in Houston. And, on frequent occasions, a fair amount of non-Christians like us.
We Houstonians are a spicy lot. We raise our babies with tongues of fire, mostly lit by chips and salsa. Our blood is as thick and warm as queso. As you pray for us, picture us with the faces of virtually every ethnicity on Planet Earth. What's your favorite international food? Indian? Korean? Vietnamese? South American? Which region? We've got it and better than you've ever eaten it.
We are proud of a lot of things about our fair city, but none more so than our diversity. Outsiders say it's not a beautiful place, but we think they're just not looking closely enough. Our beauty is in our color; it's on our faces and also on our plates.
We're a long shot from ideal. There's crime, of course, like you'd find in any city with our girth. There's poverty and much that pleads to be done to relieve it. We have ample room for improvement, but that's somebody else's article to write. Right now my heart is broken for my home city, and she could use a lot of love.
I'll use the space I've been offered to say this: Your aid to Houston after Hurricane Harvey will not be in vain. She's a thankful kind of girl, our city. Her children try hard to take care of their own, but we're going to need your help this time. We are devastated. They say it will take many months and perhaps even several years to put us back together again.
Please don't soon forget us. Don't forget our rescue workers. Don't forget our law enforcement. Don't forget our children and our babies. Don't forget our poor. Don't forget our homeless. Don't forget our elderly. Don't forget our sick. Don't forget our residents who suffer mental disabilities. They are so disoriented and afraid.
And don't forget our community of faith. We will work hard and long together. We serve a Savior who walked on water. One who can still rebuke winds and waves and spit out the words, "Peace! Be still! It is I. Do not be afraid."
He can strip the vicious breath off the tongues of tornados that have the nerve to harass us like a hurricane wasn't enough. Pray that he will work wonders. Pray that he will equip Governor Greg Abbott, Mayor Sylvester Turner, and city officials with supernatural wisdom; our evacuees with shelter; and his own people with supernatural love and care for our city so that, years from now, someone might say, "I never was much for church. But do you remember the way those people came out of the woodwork to help that nightmare summer of 2017?"
Your prayers greatly matter to us. Scripture is a good place to start:
Have mercy on me, my God, have mercy on me, for in you I take refuge. I will take refuge in the shadow of your wings until the disaster has passed. I cry out to God Most High, to God, who vindicates me. He sends from heaven and saves me, rebuking those who hotly pursue me—God sends forth his love and his faithfulness. (Ps. 53:1-3)

He reached down from on high and took hold of me; he drew me out of deep waters. He rescued me from my powerful enemy … He brought me out into a spacious place; he rescued me because he delighted in me. (Ps. 18:16-17,19)

When you pass through the waters, I will be with you; and when you pass through the rivers, they will not sweep over you. When you walk through the fire, you will not be burned; the flames will not set you ablaze. (Is. 43:2)
We are forever grateful. We'll never be the same. But we can mend the stronger.
Beth Moore's Living Proof Ministries is headquartered in Houston.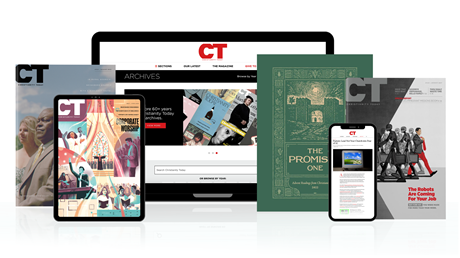 Annual & Monthly subscriptions available.
Print & Digital Issues of CT magazine
Complete access to every article on ChristianityToday.com
Unlimited access to 65+ years of CT's online archives
Member-only special issues
Subscribe
Beth Moore: There's No Place Like Houston
Beth Moore: There's No Place Like Houston