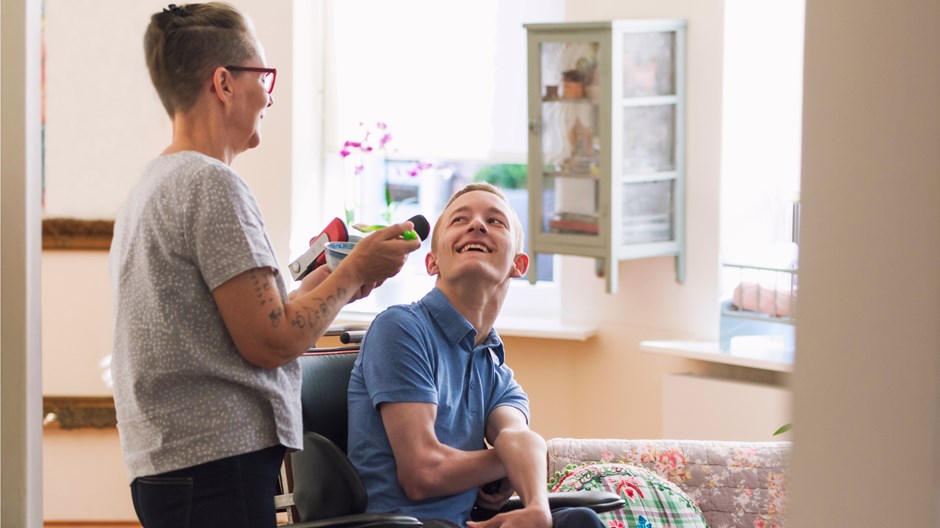 Image: Kivilcim Pinar/iStock
For most mothers, the successful launch of a child into independent young adulthood means a return to work, fuller devotion to an already established career, or a deeper relationship with a spouse during retirement. But for women whose adult children have disabilities and cannot live independently, those choices may not be on the table. Instead of thinking about which college their child will attend or who they will marry, these mothers consider more sobering thoughts, such as: What will happen to my child when I am gone or too old to care for them? Who will they live with? How can I make sure there will be enough money for their future?
"It's scary and sad that we have to think about these things," says Liz Carey, whose daughter Cathriona, 25, was born with alobar holoprosencephaly, a condition in which the brain fails to separate into the two normal hemispheres during gestation. "Our biggest fear is, who will care for her? My parents helped a lot when she was younger, but they are too old now. Her siblings are still too young. Meanwhile, we try to stay healthy and in good shape, but we know we won't be here forever."
The Careys have had various care scenarios for Cathriona over the years: a full-time care giver, a part-time care giver, and Liz staying home for a time. Now, Liz works full-time in a demanding job as a vice president of finance at a private Christian school. Her husband, Mike, works from home as a CPA. The balance of work and caregiving is strenuous, but the thought of putting Cathriona in a permanent care facility is frightening.
"I can't seriously think of putting her in a home. I know that's been a good option for other families, but I hear so many bad things that can happen," Carey says, citing studies she's read about high rates of abuse of females in institutionalized care. "Besides, no one in a group home is going to love her like we do."
Mom—and Caregiver
As a mom caring for her disabled adult child, Carey is part of a unique group of caregivers. In a 2015 special report, "Caregivers of Younger Adults" the National Alliance for Caregiving and the AARP Public Policy Institute found that 5.6 million American adults provide some form of unpaid care for a younger adult relative (between the ages of 18 and 49) who is disabled. Of those caregivers, nearly two-thirds (61 percent) are women. The report further notes the amount of care averages nearly 27 hours weekly—the equivalent of a part-time job.
Caregiving, even for one's own adult child, often takes a significant personal toll. Research has shown that caregiver issues like isolation, stress, depression, anxiety, loneliness, and anger can affect anyone caring for a person who is disabled, but that upward of 75 percent of the caregivers feeling these emotions are women. At the same time, these caregivers frequently neglect their own self-care. Gail Hunt, president of the National Alliance for Caregiving, cites a Centers for Disease Control and Prevention study of caregivers' self-reported quality of health which found their health to be worse than the general population. Due to the demands of caregiving, "They are neglecting their own health, not getting their own vaccinations or regular physical check-ups, all while overseeing their own adult child's medical visits," says Hunt.
Hunt notes one unique emotional impact on those caring for disabled adult children: They cannot "look forward to the end of parenting and moving on to the stages of grandparenting. They don't have that option of feeling there is an end to their parenting." Hunt clarifies, "The emotional component of caring for an elderly mother or father is different than caring for your disabled adult child. Even if the child moves to a group home, the parent will continue to be involved in some form of caregiving until the end of life."
A Daunting Task
Along with physical and emotional stress, parents of disabled adult children also grapple with unique financial anxieties as they look ahead to their child's future. Depending on a family's income, some families with children under 18 who are disabled can qualify for government aid such as Supplemental Security Income or Social Security Disability Income. The Affordable Care Act has given parents a little more time, allowing families to keep their dependent young adults enrolled in their health insurance up to age 26. But what about after that?
Catherine and Marcus Lang, in their mid-50s, see their friends enjoying an empty nest and anticipating a more relaxed pace of retired life. But as they look ahead toward the future for their son Taylor who has been diagnosed on the autism spectrum, Marcus feels like he can't stop working anytime soon. Catherine explains, "We have to set aside money for the rest of [Taylor's] life. This is daunting." Catherine, a former teacher, would like to go back to work to ease the financial burden, but like many families in their situation, she's in a Catch-22: In order to go back to work to enable Taylor to live independently, Taylor has to be more independent so she can go back to work.
Faith and Fear in Tension
Lang, who has been stay-at-home mom for 20 years, says she worries constantly for her 21-year old son. The school years were stressful enough for her and husband as they helped Taylor complete simple tasks and taught him how to read social cues for appropriate responses. After high school graduation, though, Lang's fears for her son's future mushroomed.
"He will always need general life-skills help. How will that work? Will he be able to cook simple meals, how will bills be paid or clothing purchased? What about medical appointments? What kind of job can he get? Will he have friends?" she wonders. These questions keep Lang up at night, and if truth be told, they have also affected her faith.
An evangelical Christian, Lang doesn't share her fears openly because she is not sure how they will be received. She is "ashamed to say" she doesn't trust God for Taylor's future and feels responsible for his survival. "I am working on learning to trust God for his future. This has truly been the greatest struggle and challenge of my life, but the fears have gotten worse as Taylor has gotten older. This is real life now, not childhood anymore," Lang says.
Lang admits she has felt isolation and jealousy, particularly when Taylor was younger, and it was hard watching other children. She wondered, Why me, Lord? Yet silencing her own struggle led to depression; she knew her deep distrust of God for Taylor's future was at the heart of her unhappiness.
Indeed, for believers the tension between faith and fear in such a scenario is difficult to navigate. Familiar teachings such as "Trust in the Lord with all your heart" (Prov. 3:5) and "For I know the plans I have for you . . . to give you a future and a hope" (Jer. 29:11) collide hard against the realities of exhaustion, wading through medical bureaucracy, and the daily challenges of caring for a child who is severely disabled.
Liz Carey's daughter, Cathriona, has had multiple hip and back surgeries, doesn't walk or talk, has limited vision, and suffers from Grand Mal seizures. She has to be fed, diapered and bathed. That was much easier to deal with when she was smaller, but as a full-grown woman, the physical demands of caring for her wear on Liz and Mike. When it gets too overwhelming, Liz says she has to stop, take a deep breath, and pray to just get through the day. Nonetheless, she says, "There is always a concern about her future in the back of my mind. That never completely goes away."
Relying on God's Care
Micha Boyett is a mother of three children. Her youngest, Ace, 18 months, was born with Down syndrome. Boyett comes to this issue from a different perspective: that of a mother at the very beginning of this sort of journey. Though her son is only a toddler, Boyett does worry about his future—if he will one day finish school, find a job, be lonely, or be taken advantage of. A self-proclaimed "frantic-striver," Boyett has had to scale back her church involvement, writing, and social life, all difficult adjustments.
"Ace's life has slowed me down in the most beautiful ways. But even though it's beautiful, it doesn't mean it's been easy," she shares. "I used to have this big fear that I would become a mom whose whole life was her kids. I wanted to stay connected to friends, continue to write, and be involved in ministry. What I am learning is this slowness is actually God's gift to me."
Boyett acknowledges being a parent is challenging enough, but parenting a disabled child has shaped her faith in ways she never expected. While she doesn't diminish the isolation she has felt, the pain of others staring at Ace, or the pause on her career, she says, "I've been forced to not prove myself through performance and making a name for myself. That is refining me. It is making me wiser."
There are no easy answers for parents as they love and care for their children who are disabled. The "refining" inherent in this type of parenting journey is both a gift and an ongoing struggle. The core question—"Who will love my child when I am gone?"—demands grappling with daunting practical realities and what may, at times, feel like overwhelming fears.
For Lang, despite her doubts, prayer has sustained her through frustrating days. "Up to this point, my life was very controlled, seemingly determined by me, and very smooth," she says. A Type-A personality, Lang's greatest ongoing faith challenge has been contemplating Taylor's future. "I am relying on and trusting God for things I can't control—although it is still a work in progress."
Maria Cowell is the director of communications and media relations for Oaks Christian School in Southern California as well as a freelance writer and blogger. You can also find her on Twitter at @HipMamaMedia.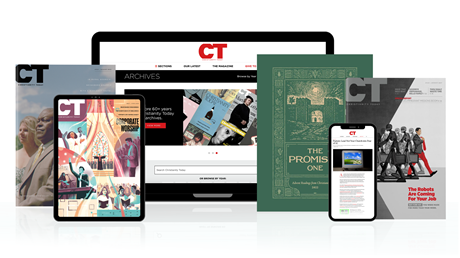 Annual & Monthly subscriptions available.
Print & Digital Issues of CT magazine
Complete access to every article on ChristianityToday.com
Unlimited access to 65+ years of CT's online archives
Member-only special issues
Subscribe
Who Will Love My Child When I Am Gone?
Who Will Love My Child When I Am Gone?