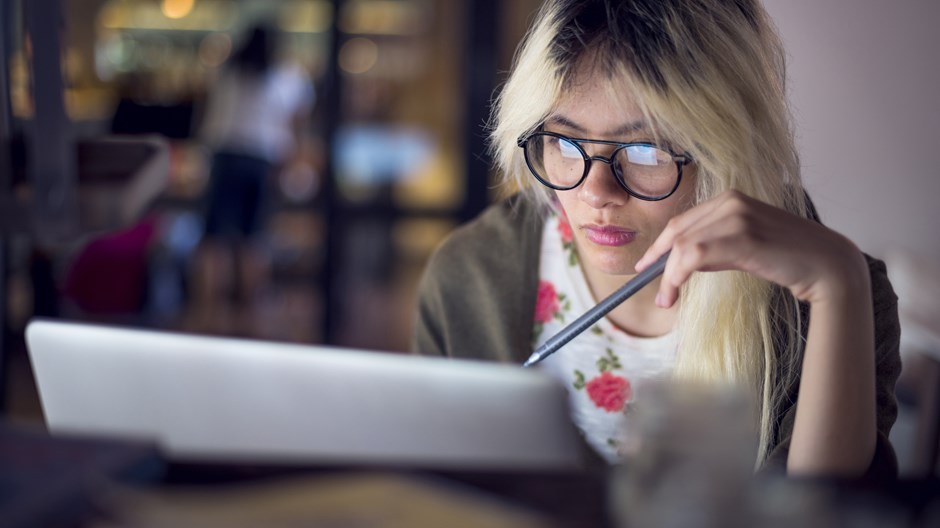 Image: RawPixel/Shutterstock
Imagine an app whose users pray through their contact lists with the goal of collectively praying for the whole world. Christian developers like Lori Hill teamed up to create Ceaseless, which invites people to "pray for three friends each day and together we can pray for everyone on earth."
Hill plugged away at the program during Code for the Kingdom's global hackathon in October. The event brings together Christian coders, designers, and entrepreneurs for an intensive weekend of collaboration.
Over the past couple years, Hill's work on Ceaseless allowed her to prove her tech chops after two decades as a stay-at-home mom and to get the experience to land a job as an iOS developer. Working for NBC, where she makes apps for the Today Show, NBC News, and NBC Nightly News, Hill said the biggest barrier for working moms is getting employers to trust their skills.
"You could say that the barrier is that the technology changes, but really, I learned the new technology," the Seattle-based developer said. "The barrier was that companies just don't have the mindset that there is this pool of people that would be fantastic employees, that they don't even think of it. It's not even on their radar."
It's no secret that women are a minority in the tech industry; Christian women in tech make up an even narrower demographic. According to the National Center for Information and Technology, women make up just 25 percent of the tech workforce. By 2020, just three percent of the 1.4 million computing jobs will be occupied by women.
The industry doesn't only need more women, it needs more women like Hill. Hackathons like the ones put on by Code for the Kingdom reveal how women dream up unique, functional ideas that men might overlook.
Chris Windsor, a full-stack developer, pitched a grocery story app. AisleQ is evangelistic and incredibly practical. It organizes a person's grocery store list to match the aisles in an actual store. As a bonus, users get to read contemporary testimonies of Jesus' miracles and healings.
By helping women in tech, churches and Christian groups play a key role in unleashing talent—using the gifts of the whole kingdom—for the sake of the gospel.
"If churches had hack days and the women developers were involved, they could work on side projects for the kingdom," Windsor said. "It's a win-win because they keep their skills up-to-date and they're helping advance the kingdom using their talents."
Women involved with Code for the Kingdom see the unique contribution of their leadership. Women bring a creative and relational component to technology and development work. They're helping dream up technological solutions for mentoring, dating, sex trafficking, and the Syrian refugee crisis. Women in the industry see themselves as focused on getting tech out of the code and into the real world.
"The church as a whole needs technology more than ever," said Louann Hunt, emerging technologies manager at the Bible.is lab, which is run by the ministry Faith Comes by Hearing. "Tech is the new way—or one way—that people interact with God, and we need to come to that realization."
And Code for the Kingdom is the perfect place for women to engage their skills and talents in the tech world; they all affirmed the encouraging, humble atmosphere at the hackathon.
"It's a safe environment to try things out," said Hill. "There is way more interesting stuff going on than you find in the corporate world or in church. Where church and tech meet, there are interesting things going on."
Despite the exciting projects in the works, barriers still exist. The lack of representation among women perpetuates stereotypes. "People assume that women in tech must be in two extremes: They are either not technical and they don't understand anything, or they are programming rock stars," said Justyna Zarna, an organizer for the Code for the Kingdom hackathon in Poland.
At the Denver hackathon, there were two female participants in a group of 50. Many of the women at various locations of Code for the Kingdom's global hackathon spoke of the feeling of isolation in the tech world—Christian or non-Christian—as they are so often outnumbered by men.
Sarah Pierce, a London-based entrepreneur, has watched the tech world overlook budding women for male counterparts. When she first started as an entrepreneur, people would refer her to men for networking, and she sees a subconscious bias in the way no one would ever recommend a woman in their circles.
Still, Pierce, CEO of a new social venture called Sohi World, looks for the upsides. Being surrounded by men forced her to immediately recognize and overcome some common challenges for women in the tech world. Rather than understating her vision and asking for less funding—which limit investment opportunities—she said she has become more bold and confident as an entrepreneur.
"The church is quite female dominated," she said. "It's actually quite refreshing to go to a Christian event where there are a lot more men than women."
Even non-techy women have found communities like Code for the Kingdom's hackathons to be an excellent space where their ideas for furthering the gospel are not only welcomed, but also brought to fruition.
Hunt remembers one woman, a realtor, who pitched an idea for an app that audibly speaks God's promises from Scripture through a mobile phone. She connected with an iOS developer at a Texas hackathon, and together, they created not only the concept but also the actual app with integrated audio, winning best use of an application programming interface (API) at the hackathon.
"Here is a woman, who had no technological background, but God had placed something on her heart, and she followed through," said Hunt. "She was obedient to that."
Part of the problem, Hunt thinks, is women are not visualizing the realm of possibility tech offers. Women like Hunt and Pierce want to see others like them utilizing their God-given passions and skills in the tech space and at tech events. Women can still be uniquely feminine and produce excellent apps, ideas, and businesses in such a male-dominated field, if that's what God is asking of them.
"A challenge to Christian women in tech in joining one of these communities is not to immediately think 'How can I do what these guys are doing?' but instead think 'What should I be doing?' and try and hold onto the freshness of approach," she said.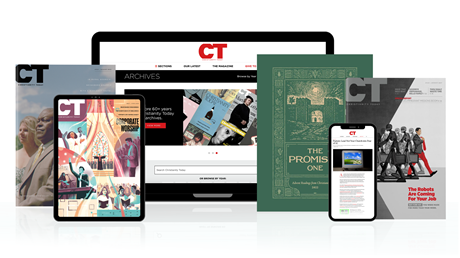 Annual & Monthly subscriptions available.
Print & Digital Issues of CT magazine
Complete access to every article on ChristianityToday.com
Unlimited access to 65+ years of CT's online archives
Member-only special issues
Subscribe
God Bless Geeky Women
God Bless Geeky Women