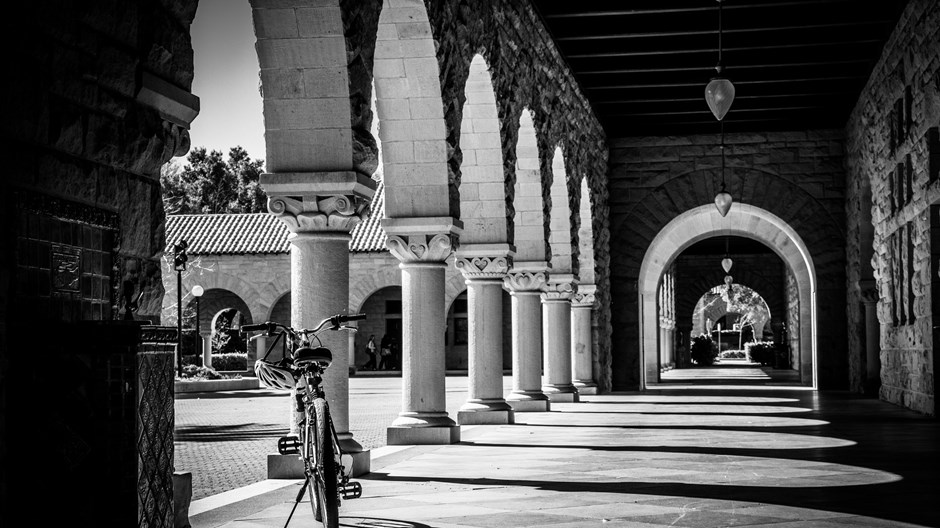 "You don't know me, but you've been inside me, and that's why we're here today."
With these brief opening words of her unflinching testimony, one sexual assault victim, named Emily Doe to protect her privacy, knocked a nation to its knees.
Her story has hit us hard in recent days, but really it dates back to last January, when two Stanford University students caught a man thrusting himself on an unconscious girl behind a dumpster. They confronted him and held him until the police arrived. His victim was Emily Doe, who had blacked out from drinking. She woke up hours later in the hospital, with pine needles in her hair and abrasions all over her body.
After a yearlong trial, a jury found Brock Turner—his name now notorious from the headlines—guilty of three charges of felony sexual assault. The former Stanford student was convicted of assault with intent to rape an intoxicated woman, sexually penetrating an intoxicated person with a foreign object, and sexually penetrating an unconscious person with a foreign object. The latter two offenses are classified as rape by the Justice Department.
Turner should have received between 8 and 20 years in prison for his crime, based on recommendations from the United States Sentencing Commission; according to the Bureau of Justice Statistics, the average amount of time a convicted rapist spends locked up is 11 years. By now, many of us have heard the unthinkable end to his trial: Turner was sentenced to a mere six months in the county jail, followed by three years probation.
"A prison sentence would have a severe impact on him," Judge Aaron Persky stated in defense. "I think he will not be a danger to others." The light sentence, Turner's lack of remorse, and his father's "tone-deaf plea for leniency" have been followed by an immense public outcry, with more than 500,000 people requesting Judge Persky to be removed from the bench.
This instance of sexual assault is just one in 300,000 sexual assaults that occur each year. Most perpetrators are never reported. Most perpetrators are never prosecuted. Most will never serve time at all. And most of their victims are shamed into silence.
But this story is different because of Emily Doe. She refused to be silent and pressed charges against her perpetrator. She endured a lengthy trial, answering intrusive questions that probed private areas of her life. She addressed her rapist confidently and eloquently in open court.
"My damage was internal, unseen, I carry it with me," she said in her victim impact statement, now posted in full on Buzzfeed. "You took away my worth, my privacy, my energy, my time, my safety, my intimacy, my confidence, my own voice, until today."
Like a hound with a bone, she wouldn't let it go. She demanded justice. Emily Doe's powerful example could mark a new era for victims of sexual assault. She's carved the long, hard path to justice. Emily said words that thousands of others could not. She said words I could not say.
When I read her statement to her rapist, I grieved I had not the same fortitude, the same clarity of my innocence, to press charges against my rapist. Like so many other victims, the wall between my assault, my pain, my violation, seemed insurmountable. I was not equipped to scale it.
Maybe they wouldn't believe me. Maybe they would blame me. Maybe it was my fault—didn't he say so himself, afterwards? "Too pretty to resist," he whispered. Maybe it wasn't worth it, to be raped again in court, exposed, violated, vulnerable to penetrating questions. Maybe it was best to keep silent and try to move on. Maybe it was best to let it go.
But the thing about letting it go is that it never goes. You can't escape your own body, your defiled body. You can't discard it or exchange it or undo what has been done to it. Like ruined, wasted Tamar, we carry the desolation of our violation for the rest of our lives, and our silence, our shame, allows our rapists to go free.
The case of Emily Doe could be a watershed moment if more sexual assault victims follow the path Emily Doe bravely forged. We must refuse to accept blame for sexual assault any longer. Half of perpetrators believe their victim is "completely at fault" for the assault. Sixty-two percent of rape survivors "attributed the most blame to themselves." For perpetrators, it is easier to assign blame than it is to accept responsibility for reprehensible behavior. For victims, it is easier to accept blame than it is to admit one is a victim, stripped of power and dignity. We must trade in our shame and silence for truth.
The case of Emily Doe could be a watershed moment if the public would finally open their ears and eyes to the experiences of rape victims. Her case, presented online and in and black and white for millions to read for themselves, underscores the deep violation at the heart of uncountable other stories of abuse that so often go unheard or get deemed untrustworthy.
Throughout the Scriptures, Christians are urged to pursue justice and defend the defenseless. The mother of King Lemuel urged him, "Speak up for those who cannot speak for themselves, for the rights of all who are destitute. Speak up and judge fairly, defend the rights of the poor and needy" (Prov. 31:8–9). And in Jeremiah, "'He defended the cause of the poor and needy, and so all went well. Is that not what it means to know me?' declares the Lord" (22:16).
If the public would not turn away from the horror, if they would not diminish the terrible truth of what victims endure, it could turn the tide of thousands of years in which women have been blamed, disbelieved, and discarded for sexual assault. It could give us hope for some measure of justice after all.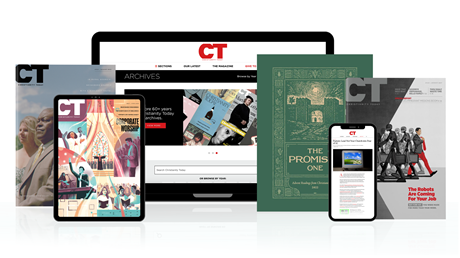 Annual & Monthly subscriptions available.
Print & Digital Issues of CT magazine
Complete access to every article on ChristianityToday.com
Unlimited access to 65+ years of CT's online archives
Member-only special issues
Subscribe
The Stanford Rape Victim Said the Words I Couldn't
The Stanford Rape Victim Said the Words I Couldn't