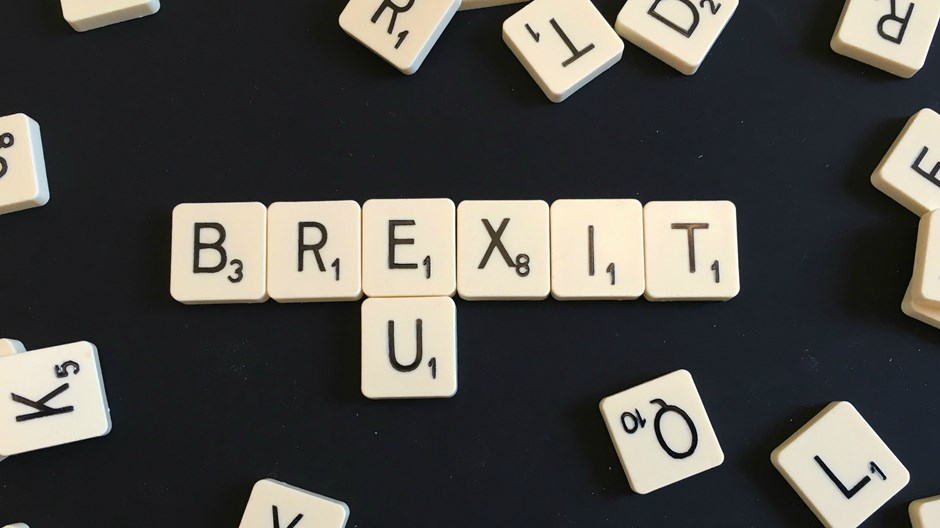 Editor's note: Last week, the EAUK's Daniel Webster explored why Christians must show that disagreement without division is possible in both UK and US politics. Today, he explores the two roles that Christians must play during and after closely divided votes, whether "Brexit" today or Trump v. Clinton in November.
Today the United Kingdom finally votes on whether to remain in the European Union (EU), or to leave it.
After a couple days of respite after the shocking murder of politician Jo Cox, campaigning resumed at a frenzied pace. Having led in the polls since the start of the campaign, the #Bremain camp slipped behind the #Brexit camp over the last couple of weeks. But the trend may have shifted direction once again in the final few days.
The tight finish suits both campaigns. It energizes activists, and it gives voters a reason to get out and vote.
It's always heartening to hear people want to talk politics. It's encouraging that churches provide space to debate vital issues, and it's crucial that Christian leaders speak into the public sphere.
There is a lot of good in how British Christians have engaged throughout this campaign, and just a couple of points of concern:
Evangelicals vote
Evangelical Christians have remarkably high levels of participation: more than 4 out of 5 were certain to vote last year, according to polling by the Evangelical Alliance UK (EAUK). There is a similar level of engagement in this referendum, but it is matched with intense frustration at the state of the campaign.
Even before the tragic events of last week, the campaign had descended into bitter and bizarre spats. And despite pleas for a more civil tone, the early salvos after the ceasefire didn't indicate much improvement in the rhetoric.
Historically, only a third of the country votes in the elections to the European Parliament that take place every five years. But at least twice as many are expected to have their say this week.
Evangelicals vote both ways
On Saturday, I spoke to a church audience on the referendum. This group disproportionately favored one side, and raised the important factors influencing their vote. The previous week, I spoke to a group that was almost unanimous in their support of the other side.
This reflects two important points for understanding how evangelicals are engaging in this vote: they will vote both ways, and groupthink is a real danger.
A couple of surveys have attempted to discern how Christians will vote, but failed to provide a great deal of insight. Low levels of active church participation combined with still-high levels of religious affiliation complicate this task. Asked on a scale of 0-100 to rate their view, with 0 meaning "in" and 100 meaning "out," Christians were the religious group most likely to support leaving the EU, with an average score of 55. (Jews, with an average of 52, were the only other group where a majority backed leaving.)
However, there was no measure of church participation or beliefs to identify the role that faith might play in influencing this choice. Another survey that presented results by denomination found that evangelicals marginally supporting leaving the EU, with Anglicans and Baptists backing leaving by a much larger margin.
Evangelical leaders speak out
David Beckham was the latest star to be wheeled out in support of one side of the debate; he recently gave his backing to the Remain campaign. Of far less excitement to the general public—but perhaps more influential to evangelicals—have been the statements of evangelical leaders.
What has been surprising during this campaign is the willingness of Christian leaders to publicly share their views and opinions on how they will vote. In the past, very few Christian leaders, and perhaps especially evangelicals, have stated publicly how they plan to vote on a given issue.
Some of these statements on the EU referendum have been thoughtful assessments of the arguments. Others have been passionate pleas. And one I saw from a high-profile leader was rapidly shared widely, and then equally quickly critiqued for its irrelevance to the debate. The range of approaches probably reflects how evangelicals across the UK are approaching the vote, and the mix of confusion and conviction influencing the choice.
The willingness of evangelical leaders to speak out is unusual. And I find myself uncertain whether I support this novel approach.
I spend a great deal of time arguing for Christian engagement in public life. My response to Cox's murder last week is a greater conviction than ever of its vital importance, so I should be encouraged by this public engagement.
However, it can lead to groupthink, and it can lead to the suppression of different opinions. When the leader of your church (or a senior figure you look up to) says that as a Christian he or she is voting a certain way, or presents the biblical basis to vote the other, it can be hard to disagree. When social media posts create an echo chamber confirming one view is right, it becomes an act of courage to dissent.
That's one significant reason why the EAUK has worked hard to be as neutral as possible during the referendum campaign. We want to encourage an environment within the church that hears alternative viewpoints, and thinks the best of those we disagree with.
Evangelicals must find the best in the arguments we disagree with
There are better and worse reasons for voting to leave and voting to remain. Thus, it is the responsibility of evangelicals to find the best in the arguments they disagree with.
There is a danger when Christians try to play a trump card, such as: "My case is better for missions"; "my case is better for defending Christian freedoms"; "my case enables me to love my neighbor"; "my case frees us from secular un-Christian institutions." These arguments try to shut down debate. You can love your neighbor and want to vote to leave. And you can believe the EU is a deeply secular institution often intolerant towards Christians, and still believe that membership is best.
A strong, single-issue argument for Remain has been made by Steve Holmes of St. Andrews University: that the EU is a promoter of religious liberty in the countries applying for membership. Meanwhile, Phil Moore of the Acts 29 network presents six arguments that lead him to support remaining in the EU.
On the other side, Michael Schluter has offered five biblical considerations for remaining in the EU. Finding that the EU violates three of them, he advocates for withdrawal. Conservative MP David Burrowes has also made the case for why he backs leaving.
Evangelicals must lead reconciliation
The latest polling shows that this has been a bruising campaign for unity as a nation. Half said that the referendum had made the UK more divided; only nine percent thought it had enhanced unity.
There is an urgent task facing the UK this week. We will vote on Thursday, but we must come together on Friday.
And the church must see this mission of reconciliation as part of the role it can play. It's another reason that makes me cautious about demonstrating too much passion on one side or another, since that could make it harder for the church to be a place where people can come together when, regardless of the outcome, about half of the population will be very disappointed.
In the UK, such division is not unknown. In 2014, Scotland narrowly voted to stay. In a pamphlet written after the vote, Gordon Kennedy addressed the crucial need for reconciliation:
Acknowledging the brokenness and facing the challenge of anger are two steps we need to take in the work of reconciliation. There is at least one more. When God created all men and women he created us in his image (Genesis 1.26-27). We were to display the image of God. God longs for His likeness to be held and known within His creation. He is pleased to display that image in you and me. Our desire as disciples of the Lord should be this: to live as the image of God so that God might be known in all creation.
After the vote in Scotland, there was a great deal of pain. The campaigns had appealed to emotions as well as economics, and many who had campaigned hard for independence were shocked that their efforts had not paid off.
The church had sought throughout the campaign to provide a positive place for looking to the future, and in the aftermath offered a place where Christians could model a better way forward.
The churches in 2014, as they are today, saw the hurt that was mounting on either side and saw the task ahead of them, even before the votes were counted.
The rhetoric of unity and reconciliation sounded good. But the reality was far harder. The most senior campaigners for independence did not attend a special church service aimed at reconciliation. And the two years since the vote have continued to be marked by strident rhetoric from all sides.
Learning from the lessons of 2014, UK churches have a crucial role to play after the EU referendum vote. But it has to be about more than a church service of unity. Reconciliation requires accepting the hurt and the pain, but also working to rediscover and celebrate the image of God in each other.
Kennedy stated in his pamphlet: "Reconciliation is required because we're human and we can't make relationships work." When, as a country, we face these sorts of vital decisions that threaten to pull us apart, the church has to help us come back, find healing, and walk forward together.
Daniel Webster is advocacy and media manager at the UK Evangelical Alliance.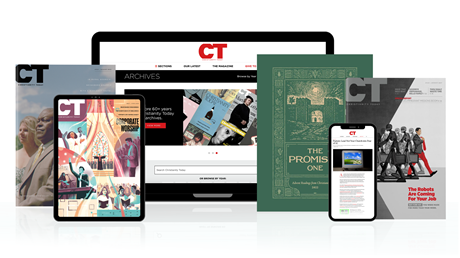 Annual & Monthly subscriptions available.
Print & Digital Issues of CT magazine
Complete access to every article on ChristianityToday.com
Unlimited access to 65+ years of CT's online archives
Member-only special issues
Subscribe
As UK Votes 'In' or 'Out' on EU, Christians Have Two Tasks
As UK Votes 'In' or 'Out' on EU, Christians Have Two Tasks