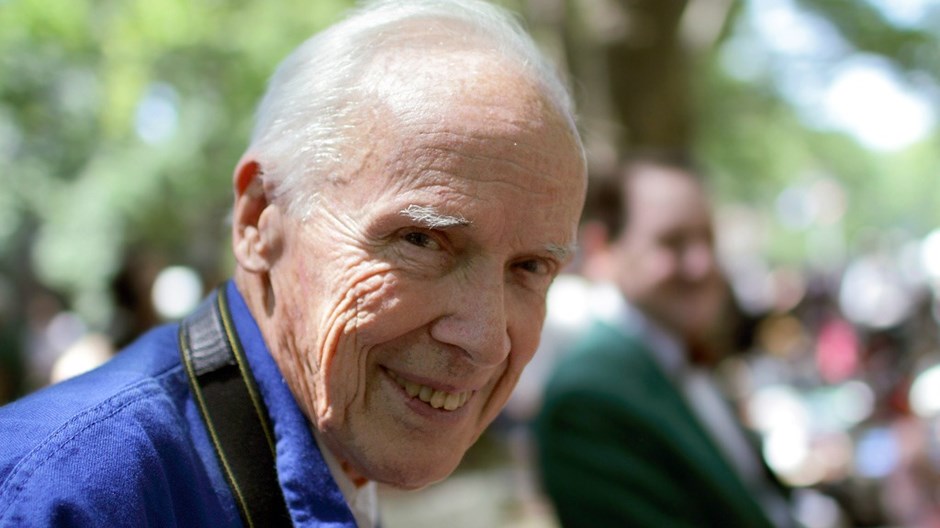 The late Bill Cunningham didn't dress like fashion royalty. But he was the only person at my first New York Fashion Week who had me starstruck.
As the veteran New York Times photographer who championed street style as a genre, it's understandable that Cunningham had me—a young photographer and fashion blogger—in awe. Decades before fashion blogs and photo projects like Humans of New York, Cunningham started a mini-revolution in fashion by photographing what people were wearing on the street instead of focusing solely on the runway.
"I'm not interested in celebrity," Cunningham said in 2014. "If someone is wearing something terrific, that's what I want to photograph."
It was this approach that made me fall in love with Cunningham's work years ago. Traditional fashion images, depicting idealized bodies wearing idealized clothes in idealized settings, often seem disconnected from the real world. Cunningham's street style photography did the opposite—it celebrated clothing as real people actually wore it while going about their daily lives. "I just loved to see wonderfully dressed women, and I still do. That's all there is to it," he once wrote.
Cunningham was one of my first fashion heroes. Whenever I felt uncertain about how to work in the industry with my morals intact, I remembered the humble, perpetually smiling octogenarian biking around Manhattan with a camera around his neck. Cunningham didn't lament what was wrong with fashion imagery—he simply created an alternative option. Cunningham's simple habit of celebrating fashion as it worked in the lives of real people sparked a revolution in the way the entire industry saw clothing.
The 87-year-old's death late last month resurrected the memories of shooting my first New York Fashion Week last fall. Despite the parade of famous faces, I tried to focus instead on creative, inventive, inspiring style, regardless of who was wearing it.
When crowds coagulated around designer Zac Posen for pictures, I wandered off and took a selfie with the guy selling bruised nectarines at the corner fruit stand. If honoring Cunningham and the spirit of street style meant unobtrusively photographing compelling outfits while refusing to get sidetracked by notoriety, I was pretty sure I was doing well.
And then Cunningham himself showed up. The buzz of photographers and bloggers snapping pictures on the sidewalk quieted as his signature blue jacket came into view. It was like having Michael Jordan come to your pickup basketball game—only Cunningham wasn't just the game's greatest legend, he invented the game itself.
Cunningham introduced the world to a new, more democratic way of viewing fashion and brought a remarkable sense of integrity to the competitive, celebrity-driven industry. He famously ripped up a check from a magazine when it used his pictures in a way that he felt dishonored his subjects. "I'm terrified of taking money because then they own you," Cunningham said at an event in 2014. "There's nothing free. Stay independent and don't fall," he advised listeners.
In an industry that thrives on selling the dream of the luxury lifestyle, Cunningham lived in a notoriously spartan little apartment in which he didn't even have his own bathroom, but shared with other tenants on his floor. In a job where he was tasked with tracking trends, his own daily uniform—blue jacket, khaki pants, and black trainers—remained the same for decades. Surrounded by people that love to idolize fame, Cunningham spurned his own notoriety, refusing to watch the critically acclaimed documentary that introduced the Netflix generation to his life's work. (The 2010 film, Bill Cunningham New York, is still streaming on the site.)
When the sea of fashion week photographers parted as he approached like some blue-coated Moses, I walked right up to him and told him how much I admired his work. I asked for a picture with him, and he gave me a smiling but firm head shake no.
For a man so utterly uninterested in the fame of others, being confronted with his own must have been a nuisance. I stepped back and watched him return to his work of photographing the best-dressed show-goers, his walking cane hooked into the crook of his arm as he lifted his camera to bespectacled eyes.
It's now been months and months since that encounter, and weeks since the news broke that Cunningham died. I've joined the rest of the fashion community in mourning the loss of a luminary. It made me sad, initially, that my only interaction with this hero of mine came in the form of a "no." But the more I think about it, the more grateful I am to have witnessed Cunningham being Cunningham—saying no to the trappings of fame and fortune so he could say yes to celebrating the beauty and creativity right in front of him.

Whitney Bauck writes about the intersection of fashion and faith at Unwrinkling.com. She has covered fashion for CT, Her.meneutics, The Washington Post, Billboard, and more. Find her on Twitter and Facebook.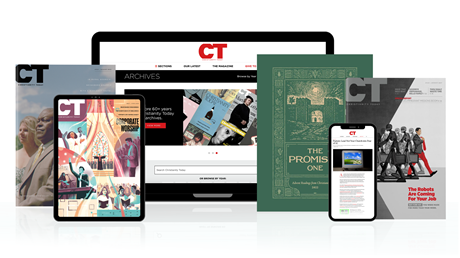 Annual & Monthly subscriptions available.
Print & Digital Issues of CT magazine
Complete access to every article on ChristianityToday.com
Unlimited access to 65+ years of CT's online archives
Member-only special issues
Subscribe
Remembering Bill Cunningham, a Fashion Hero for the Rest of Us
Remembering Bill Cunningham, a Fashion Hero for the Rest of Us