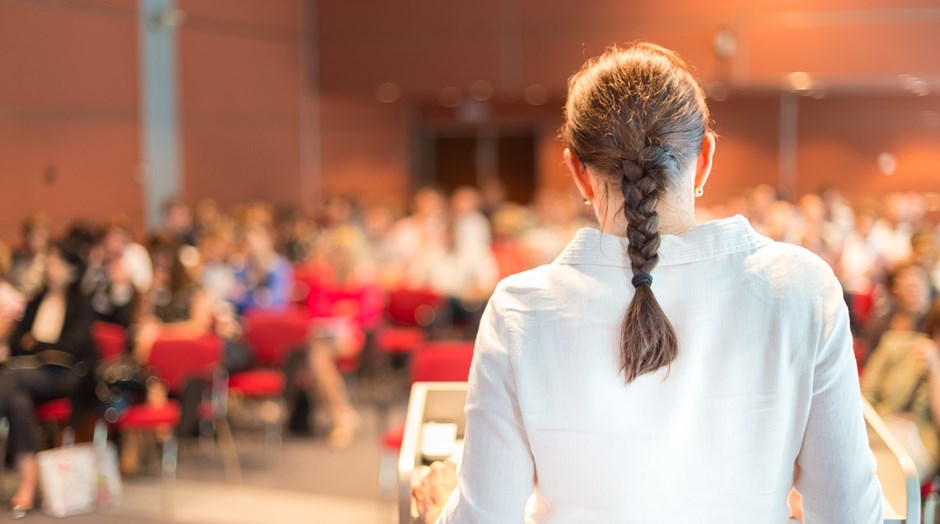 Image: Shutterstock
"Fair warning: I'm not a preacher; I'm a writer."
That's what I used tell crowds and congregations as I stood up with microphone in one hand and my Bible in the other. For most of my life, I self-selected my calling as exclusively in the realm of the written word. I wasn't prepared for how once you become a published writer, people assume you speak and teach, too.
I eschewed preaching for a range of reasons: shaky nerves, insecurity about my lack of seminary training, distrust of the Christian celebrity dynamic. Deep down, I believed I wasn't called to it. But communities of believers kept asking me to come and share my thoughts on God and church, Scripture and theology, and my own church regularly asked me to preach.
Years into reluctant preaching, I started a sermon at a church in Raleigh with that self-deprecating remark. Afterwards, the pastor looked me dead in the eye and said, "You have got to stop saying that. The gift of God is clear. We all see it."
In my faith tradition—the charismatic, happy-clappy variety—we can play a bit fast and loose with the word "calling." We say things like, "I feel called to this church" and "I feel called out of this relationship" and "I feel called to be a pastor/doctor/teacher/mother" and so on. We can feel called to all sorts of places and events and people and things. Usually we mean that we sense God's blessing on our forward movement, and we feel like God is with us in that very thing we're about to choose.
My thing was always writing. I am pretty typical of both my tradition (charismatic non-denominational) and my generation (Gen X); I self-selected my calling and simply got on with it. There are benefits to this approach, a very for-the-people-by-the-people model of priesthood that affirms God as active and leading in our lives.
On the shadow side, this model of vocation can become twisted by our own misguided expectations—dreams of grandeur or a false demarcation between sacred and secular work. Our sense of calling becomes a way to shut down questions or feedback, even well-meaning and wise: Well, but thus saith the Lord unto me….
I loved to write from the time I was a small child—at just the age of my own tinies, which now seems remarkably young. I dedicated myself to words, and God met me in the written word over and over. Even though there were the usual bumps—a detour into other career fields and the typical rejections and resignations over the years—I did become a published writer. As writing opened up opportunities for me to speak, my husband, my parents, my sister, my friends, my church, my mentors, my colleagues, other churches all agreed: self-selected or not, preaching and teaching were part of my calling. The people of God saw a gift in me, and they were the ones to call it out, encourage it, give me room to practice it, coach me in it, and then release me with joy.
The idea of communal affirmation for gifts or vocations dates back to the early church. After all, ordination began as a designation by the people of God for an individual as set apart to lead from amongst and within them. Other church leaders often helped to identify or affirm the gifts in others.
In Acts 13, the congregation in Antioch discerned during a time of worship and fasting that God was calling Barnabas and Saul to be sent on a new assignment. They commissioned the pair by laying their hands on their heads. Afterwards, Saul and Barnabas headed off to Cyprus to preach the gospel, and a new chapter of evangelism began.
In communal affirmation, there is what theologian and scholar Dr. Phil Collins called a "check and balance" of the mutual submission for our callings. The people of God recognize and discern the gift; the individual then discerns, responds, and submits; then after the commissioning, the community receives the practice within the church and in the world.
When I tell the story of how I came into preaching as a calling, I have to acknowledge that my experience in the church is unusual. Not too many women have a story of how their church community called them out as a leader long before they saw that gift in themselves. And yet, communal affirmation may be especially crucial for women, who can be slow to self-select for leadership positions.
Even though research has shown that women are often more democratic and inclusive leaders, have better communication styles and work better in teams, and exhibit transformative styles of leadership, cultural conditioning or theological contexts can cause women to overlook these traits in themselves. This uneven playing field occurs in the workplace as well as the church.
After many years of writing and speaking on my own, I received a phone call from a leader within our larger church community. While I suspiciously waited for him to tell me I was in trouble for something I had written, he graciously spoke about how my church honored my gifts, voice, and work and asked me how the community could support me further as I lead both within our church and also in the larger church community. When we hung up the phone, my husband asked me what the call was about and I said, "I think… I think he was calling to affirm and encourage me to preach. How weird is that?"
I came of age in an egalitarian home, I grew up with women pastors and leaders, but I never would have put my hand up to teach on a Sunday morning. I had an idea in my head of what a preacher looks like—and it certainly wasn't some mum from Western Canada who over-shares on the Internet and geeks out over theology. Imagine how much harder it is to step into leadership roles within the church if one comes from a faith or home that excluded women from leadership or silenced the influence of women in the community.
Through a process of prayer, spiritual discernment, counsel, and communal affirmation, I began to step out and test the waters of my vocation. I was wrong about being just called to writing. As I took the work more seriously, I made room to be taught and mentored in preaching. I started to sense God's pleasure and collaboration in the preparation and the execution, just as I did when I was writing. Eventually, I witnessed the fruit of good teaching coming to bear in my own life and in the lives of those to whom I ministered.
Within community, our callings can grow slowly and organically throughout all seasons of our lives. I used to think discerning my calling would always be that mountain-top moment of clarity and call, but now I know that it can also be lived into as we follow Jesus. It can be ordinary and slow and communal. And our vocations or callings can fade and change and shift, too. There isn't a "one-and-done" nature to our discipleship in the kingdom of God. I'm called to my whole life: I feel equally called as a wife and a mother as I do to my writing and preaching or any other aspect of a life seamlessly lived in discipleship to our Jesus. All of our lives are a proclamation.
Reflecting on my own experience, I wonder why we don't practice communal affirmation more, particularly for those groups—like women—who are often under-represented. In this day and age, when the world is in desperate need of a glimpse of the kingdom of God, when we need proclaimers and prophets, preachers and poets, policy makers and ordinary priests, why would we, as Carolyn Custis James asked, bench half the church? Sometimes all we need to get up off the bench is for someone to invite us to into the game.
When the pastor in Raleigh told me to stop apologizing for my preaching, I received his rebuke as a gift and came home resolved: as an act of obedience, I'm learning to stop disqualifying myself from the work the community and the Spirit has called me to do. I still love the discernment and practice of self-selection, of simply getting on with the work prompted by the active leading of the Holy Spirit. Yet even in my vocation as a writer, I now look back and see that for all my self-identification and sense of personal calling, I still received communal affirmation when the larger church community recognized that gift and responded to it.
There is a special place for this practice in our families and churches and communities because there is something beautiful about the people who know us best coming alongside us and saying: "We discern the call of God on you. We see something good in you, and we want to help you prepare and practice it. We want to help launch you and support you as you live into it. We see that you are a leader, we see that you are a teacher, we see that you are a pastor, counselor, healer, writer, artist, community organizer, whatever-it-is; we see that you have gifts the world needs. We want to partner with you as you walk it out. We recognize the Spirit at work."
Sarah Bessey is a writer, a preacher, and a recovering know-it-all. She is an award-winning blogger and the author of the bestselling book Jesus Feminist and the new release Out of Sorts. She lives in Abbotsford, British Columbia, Canada, with her husband and their four tinies. You can find her on Twitter at @sarahbessey.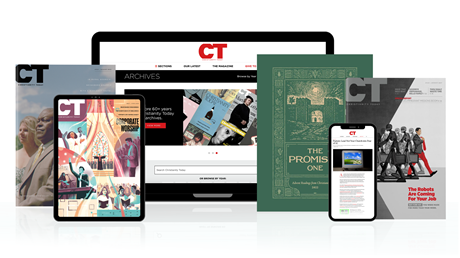 Annual & Monthly subscriptions available.
Print & Digital Issues of CT magazine
Complete access to every article on ChristianityToday.com
Unlimited access to 65+ years of CT's online archives
Member-only special issues
Subscribe
Your Calling Isn't Just Between You and God
Your Calling Isn't Just Between You and God