true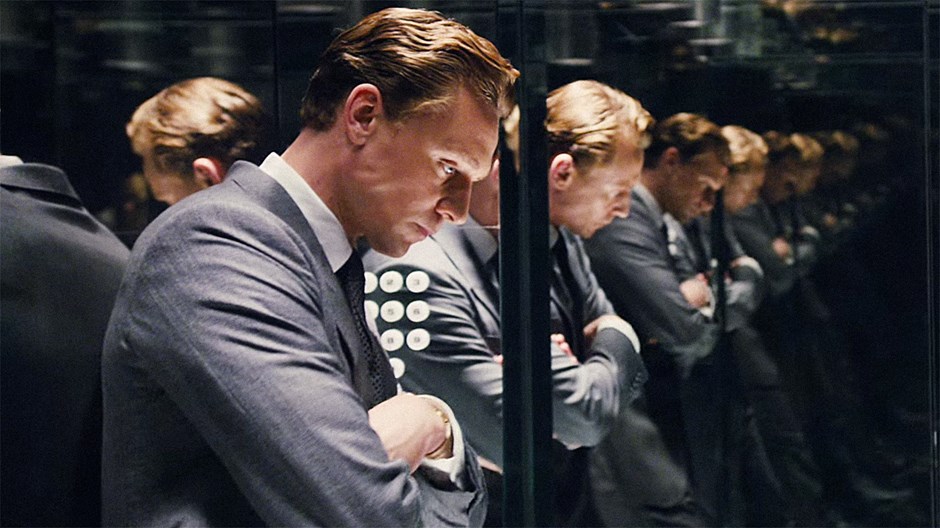 The Tribeca Film Festival, which takes place every spring in downtown New York City, celebrated its fifteenth year this April. Established in 2002 partly as a revitalization measure for the area after the destruction of 9/11, it's an overwhelming festival, and critics struggle to keep up (there is no seeing it all; there's mostly a lot of lucky guesses).
But a number of films caught my eye that are worth looking for—some are already in theaters, some will be there shortly, and others you'll catch on various streaming services throughout the year. Here are my picks.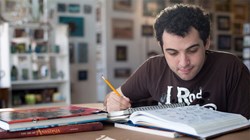 Roger Ross Williams
U.S. theatrical release: July 8, 2016
A good candidate for "Movie I'm Most Likely To Tell My Mom to Watch"—which is a big compliment, because I liked it, too. Life, Animated, which premiered at Sundance in January, tells the story of Owen Suskind, whose onset of autism at age 3 confounded his family, especially because he became non-communicative. Eventually they realized he connected strongly with Disney films; this was the common ground on which they could reach him. Owen is now in his twenties, and as the film opens he's just about to live semi-independently for the first time in his life. It's a touching, life-affirming, often very funny film that also gives a unique insight into autism. I'd recommend this to families and churches alike. (There's a brief scene where Owen's brother reflects on the fact that Disney movies don't offer an introduction to sex, but it isn't gratuitous or off-color.)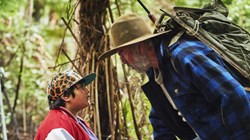 Taika Waititi
Awaiting U.S. theatrical release
I missed this at Sundance as well, but I'm very glad I saw it. Hunt for the Wilderpeople, from New Zealand, is the story of an unlikely partnership between a young boy in foster care and a gruff old farmer. By virtue of having been taken in by a hearty, no-nonsense, loving woman, the two find themselves with only one another to lean on and embark on an adventure. It quickly turns into a caper story in the New Zealand bush, and it is incredibly funny. Some salty language, but otherwise a terrific comedy with a big, big heart.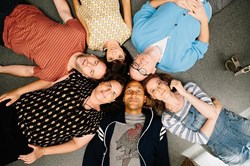 Mike Birbiglia
Awaiting U.S. theatrical release
An oddly affecting comedy about a group of friends who live together and form a stand-up comedy troupe called "The Commune," this film stars a bunch of terrific and familiar comics (including Keegan-Michael Key and Gillian Jacobs). It also plumbs something that feels uncomfortably familiar but rarely seen on-screen: what happens to a bunch of idealistic, creative people when one of them starts to make it big, and the rest aren't sure if their ship will ever come in? Can you envy your friend and be happy for them at the same time? What if having passion for your craft doesn't guarantee you'll make it? I keep thinking about the film and would especially recommend it for young creative people with big dreams. (Some off-color humor, language, and adult situations.)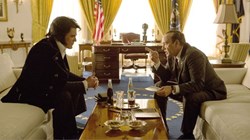 Liza Johnson
U.S. theatrical release: April 22, 2016
What a weird little movie. But I liked it. Elvis & Nixon is the imagined story around a real happening, when The King himself, concerned with the tumultuous culture he saw around him, met with President Nixon in the Oval Office. The narrative never really comes together, staying episodic. But the film's still worth watching for two reasons: one, Michael Shannon, who looks nothing like Elvis, is a perfect Elvis. And two, the film does have some interesting things to say about the nature of celebrity, especially intersecting celebrity—famous entertainers and powerful politicians have very different sorts of celebrity power, and the film uses that for both comedy and pathos.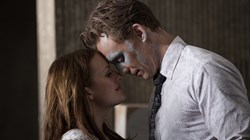 Ben Wheatley
U.S. theatrical release: April 28, 2016
This is not for everyone, or maybe for anyone, but the movie—based on a J.G. Ballard novel (which should tell you something)—feels pretty on the nose for our contemporary debates about income equality and class. The operative phrase there is "on the nose," though. The story is a fable set in a high-rise apartment building, some time in the late 1960s (except also in the 21st century?), in which the rich live nearer the top and the poor nearer the bottom. The complicated class dynamics are signaled partly through accents (very British of them), and at the very top is a vast, posh area occupied by the building's architect (Jeremy Irons) and the aristocracy. Our man Tom Hiddleston is our way into the story, and as things devolve amongst many direct and indirect references to the French Revolution (including debauchery, cake, and a revolution not on a tennis court but a swimming pool), we learn things about the dangers of extreme inequality. I think of it as a vertical Snowpiercer, with similarly eye-popping visuals and violence, but also more sex and less subtlety. Still, for some people it may be worth a look.
Ferne Pearlstein
Awaiting U.S. theatrical release
One of my favorite genres is the humor explainer—which is not to say that I enjoy people telling me why they think their jokes are funny, but I love it when writers and comedians try to explain how humor works, and why people laugh at some things and not others. It's not everyone's cup of tea, but what can I say? We've all got our foibles. The Last Laugh is ostensibly about Holocaust jokes, but really it's much more and much better than that. It features a host of famous comedians from Mel Brooks on down talking about when and whether you can joke about the Holocaust, and who can. They don't agree with one another, and everyone's likely to be offended in the process. But they go deeply into the history of humor about taboos, and thin-slice the types of humor, and talk about taboo humor more broadly—jokes about 9/11 or AIDS, for instance, and when a joke crosses the line, and whether or not comedy is a effective in combatting tyranny, oppression, and even tragedy. It's fascinating and thought-provoking, and I recommend it to any comedy fiend.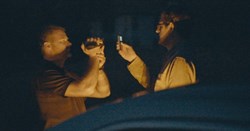 John Dower
Awaiting U.S. theatrical release
Scientology is no good, and it's also been the subject of a lot of on-screen scrutiny of late, including last year's bombshell documentary Going Clear, P.T. Anderson's 2012 thinly-veiled film The Master, and now My Scientology Movie, which features Dower trying to make a movie about Scientology and being met with opposition at every turn. Where Going Clear was a methodical, journalistic dismantling of the religion's history and practices, My Scientology Movie takes a more personal approach, in which Dower himself leads us through a comedy (and then a creepy-bordering-on-horror) attempt to understand Scientology. It gets out of his hands and becomes more about personal conflict and the hold that old beliefs can have on us even when we've left them behind, and it's both unsatisfying at the end and absorbing. Which is exactly what it should be.
Alissa Wilkinson is Christianity Today's critic at large and an assistant professor of English and humanities at The King's College in New York City. She is co-author, with Robert Joustra, of How to Survive the Apocalypse: Zombies, Cylons, Faith, and Politics at the End of the World (Eerdmans). She tweets @alissamarie.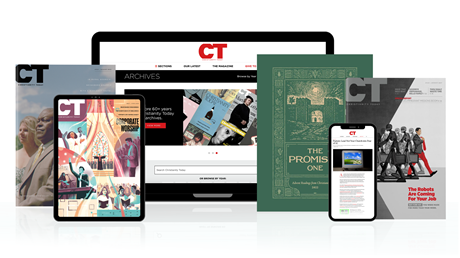 Annual & Monthly subscriptions available.
Print & Digital Issues of CT magazine
Complete access to every article on ChristianityToday.com
Unlimited access to 65+ years of CT's online archives
Member-only special issues
Subscribe
Tribeca Film Festival 2016 Round-Up
Tribeca Film Festival 2016 Round-Up