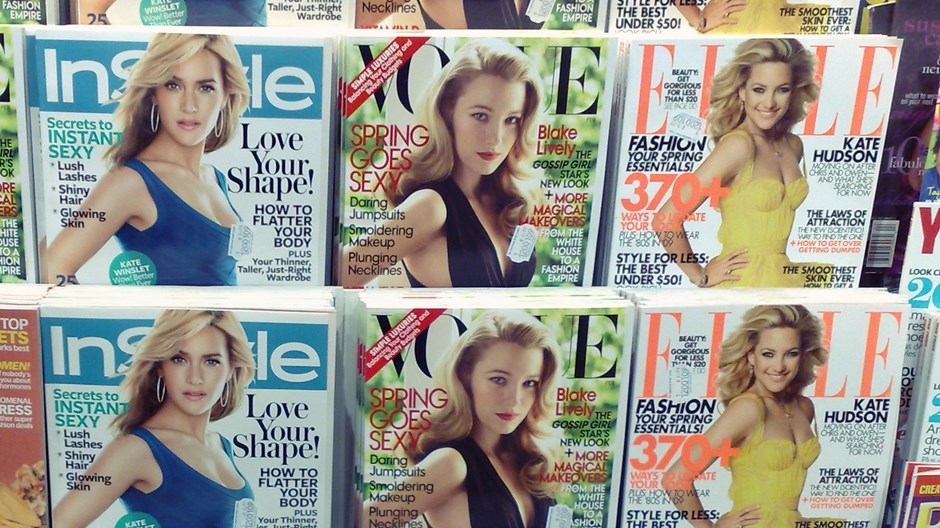 Image: holsro / Flickr
"It's the non-fashion fashion mag," read one of the endorsements on the back cover.
I flipped to the front. The Worn Archive: A fashion journal about the art, ideas and history of what we wear. An anthology from the long-gone Canadian magazine Worn, the volume featured vintage-laden editorial spreads alongside thoughtful essays about the iconic Palestinian keffiyah and Ghandi's fashion politics. Hooked, I headed to the secondhand bookstore counter to pay.
The Worn Archive used clothing as a way to understand history and society and identity and relationship. Yet it did so with such jocular whimsy that reading it felt more like going to a party with a bunch of fashion fanatics than sitting in on a lecture. My only disappointment? I came across it too late to subscribe. Worn published its last issue in 2014.
If it was this good, why couldn't Worn survive past its first decade?
The answer perhaps reveals as much about fashion media as a whole as it does any one publication. Magazines are sustained by advertising dollars. This means that keeping advertisers happy by pushing their products, whether overtly or subtly, is par for the course.
These days even superstar fashion bloggers, whose original appeal lay partly in their ability to function as trusted independent voices, often learn to compromise or kiss the industry goodbye. Without sponsored posts or at the very least free products from brands, it's difficult for fashion and beauty bloggers who rely on look-of-the-day posts to generate enough fresh content—not to mention income—to stay afloat. As a result, honesty may be sacrificed for profitability. What once seemed like a promising new medium starts to succumb to the same corrupting pressures that have long plagued the industry.
Combine that digital-age trend with the old adage that "sex sells" and our culture's obsession with celebrity, and it's easy to see why many find fashion media so distasteful. Even for fashion-lovers, there's plenty in the average newsstand glossy we want to avoid: consumerism, unhealthy body image, and misdirected idol-worship. When a simple celebration of embodiment becomes a trip through territory riddled with these mini mines, it's hard to blame those who choose to opt out.
There were probably a multitude of factors leading to Worn's demise. But I'd be willing to bet that the publication's unwillingness to let advertising play as weighty a role as it does at mainstream publications had something to do with it. Even in its tenth year, the magazine was self-distributed. Its small staff prioritized independence over having the money to pay other people to lick stamps.
As a fashion writer, it would be easy for me to find Worn's story discouraging. If principled publications that deliberately fall outside the typical commercial promotion-fest can't survive, what does that say about the industry? It feels like the conversation has been hijacked, and many women are missing out on the chance to wholeheartedly engage fashion without bidding their morals adieu.
Thankfully, we're still trying. Darling magazine echoes Worn's commitment to inclusive and diverse model casting in its Photoshop-free fashion spreads. Rookie, founded by longtime Worn supporter Tavi Gevinson, features eclectic editorial shoots reminiscent of those in the older magazine. Paper, Bullett, Dazed and i-D often cover fashion's role in art and identity as it relates to gender and race. Scholarly journal Fashion Theory delves into the history, sociology and anthropology of dress with admirable rigor. And Racked sandwiches long-form pieces that use fashion as a way to address culture and religion in between stories about the Kardashian clan and sample sales.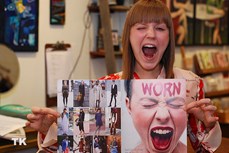 Image: tsarkasim / Flickr
None of these publications fill quite the same niche as Worn. But perhaps they don't have to. What they all do, in different arenas and with varying degrees of success, is show what a meaningful relationship with fashion can look like. It goes beyond what's hot for spring or what celeb wore which designer. It asks questions about generational narratives and how clothing participates in politics. It has fun dressing up. It acknowledges the ways that fashion can be deeply profound and deeply superfluous at the same time, and refuses to let one side of that equation overrule the other.
I'll keep mourning the loss of Worn, because I think the world of fashion discourse was made better by its existence. But more than causing me to bemoan what no longer is, I want the book with the cracked spine sitting on my shelf to serve as a reminder.
Worn was created by a small group of people who loved fashion so much that they refused to let its systemic brokenness drive them away. Rather than giving up on the industry, they poured their energy and love into it. They stuck with it even when the authorities of the fashion establishment didn't invite them to New York Fashion Week or include their names on the guest list for the Gucci after-party. They kept writing and editing and shooting because they believed in what they were doing and loved it, somehow, in spite of all the time and energy and resources it demanded of them.
One might say that they were in the fashion world, but not of it.
The people behind this defunct publication give me a little bit clearer picture of how I might best engage the culture around me: with integrity and redemption and a sense of humor.
And for that, I can't thank them enough.
Whitney Bauck writes about fashion and faith for the Washington Post, Christianity Today and Relevant, as well as on her blog, Unwrinkling. Find her on Facebook and Twitter.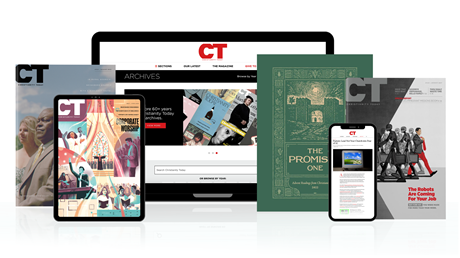 Annual & Monthly subscriptions available.
Print & Digital Issues of CT magazine
Complete access to every article on ChristianityToday.com
Unlimited access to 65+ years of CT's online archives
Member-only special issues
Subscribe
A Smart Fashion Mag Is Hard to Find
A Smart Fashion Mag Is Hard to Find