true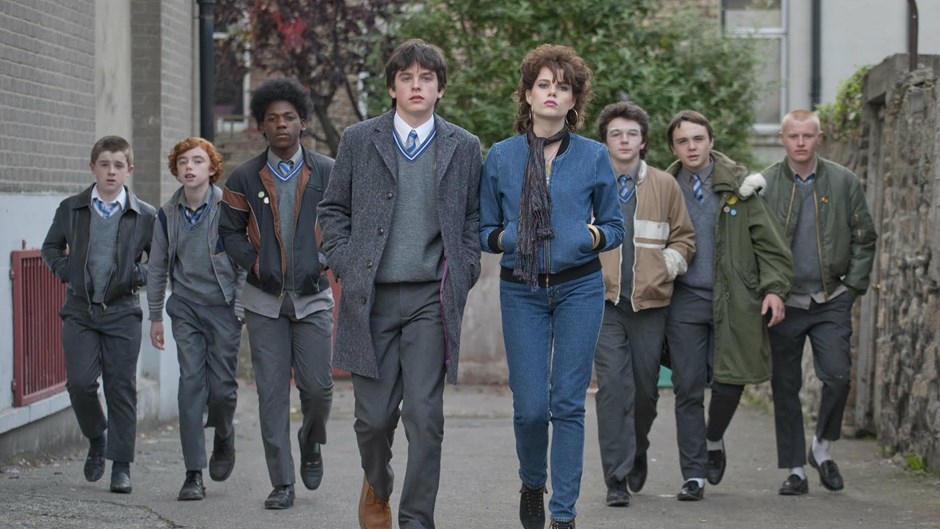 Image: The Weinstein Company
Threaded through all John Carney's films—Once, Begin Again, and now Sing Street—is a singular preoccupation: the ways that trouble (in love and in money, mostly) and the artist's vocation go together. As the former bassist for the Irish band The Frames and a now-successful filmmaker, you can imagine that he comes by this naturally; Carney has said he was living in his basement when he made Once (starring his Frames buddy Glen Hansard), which became a huge hit and spawned a Tony-winning Broadway musical as well.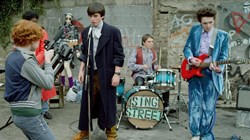 Image: The Weinstein Company
But while there are hints of Carney's history in his earlier films, Sing Street is explicitly autobiographical, the story of Connor (Ferdia Walsh-Peelo), a fifteen-year-old boy in Dublin in 1985 who wants two things more than anything: to be in a band, and to get the girl.
Connor's life isn't going very well: the same banal doldrums a lot of teenage boys experience, but all at once. His parents (Aiden Gillen and Maria Doyle Kennedy) fight constantly—providing impromptu lyrics for Connor's noodling on the guitar—and probably splitting up. His older brother (Jack Reynor), whom he looks up to, has dropped out of college and is bumming around the house. Money is tight, and Connor has to switch from his nice Jesuit school to one run by bullies and sadistic Christian Brothers. The school's biggest bully, Barry, picks on him. His best friend is a nerd. And he's still very much in the gawky stage. All this is set against the backdrop of the Irish recession, during which many young people fled for London in search of opportunity. Sing Street is set among the working poor, people who can still pay some bills but are downwardly mobile and plagued by other problems—drugs, alcoholism, dwindling work and, in the case of some of the teenagers, physical and sexual abuse they have little power to escape.
So in the words of Raphina (Lucy Boynton), the girl Connor spots and falls for instantly, the film is "happy sad"—which basically makes it Irish. But instead of tapping folk and songwriter-driven rock for this film, Carney drives Connor's story with iconic 1980s rock—Duran Duran, The Clash, A-ha, David Bowie. (I was born in the 1980s, so I defer on the topic of accuracy to wiser friends, who say some of the selections are technically anachronistic but spiritually on point.)
The teenagers carry the film, especially Boynton, who I think you could watch smile at for days and not get tired, and Walsh-Peelo, who manages to both be childish enough and give off hints of the latent rockstar. They're accompanied by a band of terrific Irish teenage actors. But my favorite here is Reynor, who is about half Chris Pratt and half Seth Rogen but with perfect comedic timing, an Irish accent, and a deeply affecting core of protectiveness for his younger brother.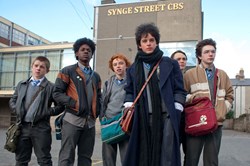 Image: The Weinstein Company
The music is infectious and nostalgically fun, but what might be better is Carney's own songs, which Connor and his band of misfits (who call themselves "Sing Street," a play on their school's Synge Street location) write and perform. It's 80s-reminiscent, light on the anti-establishmentarianism without abandoning it altogether, a survey of styles and themes. The boys are is better than pretty much any amateur bands of tenth graders, but it doesn't really matter; Carney is somehow a pop writer at heart, which means his gift as a songwriter (along with his collaborators) is to write songs that sound like old favorites the instant you hear them. That moment in Once when Glen Hansard and Marketa Irglova's characters play "Falling Slowly" for the first time and it sounds like every song you fell in love to? That happens over and over in Sing Street, except this time they're the optimistic, hang in there tunes of teenagers who expect a bright future, even when the present seems dim.
Connor's (charmingly innocent) fantasies are about Raphina and about being the lead singer in a hit band; in one of the film's funnier visual gags, the boys' styles change as they cross the school yard every time they discover a new musical inspiration. But his fantasies go further than that: he dreams of his parents reuniting, of his brother regaining some of his younger glory, of the teacher who makes him his special target finally getting his due. Rock is his way to enact those fantasies, to dream them for a while. Music is escape, not because of big success but because it gives space to dream of a something more.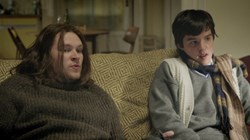 Image: The Weinstein Company
That is part of what makes Sing Street more than a frothy teenage musical confection. The stakes are very high. Connor's only way out of an almost certainly doomed future is to escape Ireland altogether—risky and expensive, fraught with peril, with no certainty of success.
That combination of serious and lighthearted—of happy and sad—makes Sing Street both fun and meaningful, a sure crowd-pleaser (at its Sundance premiere, the audience was on its feet cheering before the credits even rolled). That is remarkably hard to pull off in a film about teenagers in a semi-silly band. But the fact that it's Carney's own story—he's said that Connor in many ways is a stand-in for him—is probably a big part of his ability to weave together all the threads and make the movie. Sing Street takes teenagers' troubles seriously while also letting them create like grown-ups—and it's a rollicking time at the movies, too.
Caveat Spectator
There's some bad language in here (it is an Irish film, after all), including a few f-bombs. A lot of folks are casually racist, which furnishes some of the jokes without endorsing them in the least. There's several mentions of drug addictions, and we see characters drink alcohol (though not the teenagers, who are astonishingly well behaved). More troubling is the intimation of abusive behavior, possibly by a priest, and certainly (though carefully shielded enough that you might miss it) by a father towards his daughter and by an older man toward a younger girl. Divorce, angry verbal fights, fistfights, and so on. However: somehow this is a strangely innocent film, and its PG-13 rating is just about right.
Alissa Wilkinson is Christianity Today's critic at large and an assistant professor of English and humanities at The King's College in New York City. She is co-author, with Robert Joustra, of How to Survive the Apocalypse: Zombies, Cylons, Faith, and Politics at the End of the World (out May 9 from Eerdmans). She tweets @alissamarie.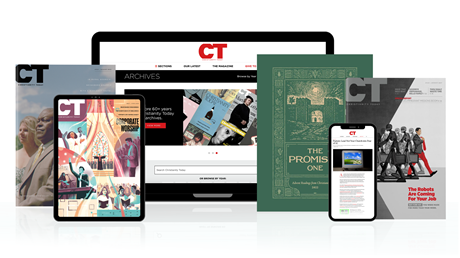 Annual & Monthly subscriptions available.
Print & Digital Issues of CT magazine
Complete access to every article on ChristianityToday.com
Unlimited access to 65+ years of CT's online archives
Member-only special issues
Subscribe
'Sing Street' Takes Teenagers (and Music) Seriously
'Sing Street' Takes Teenagers (and Music) Seriously