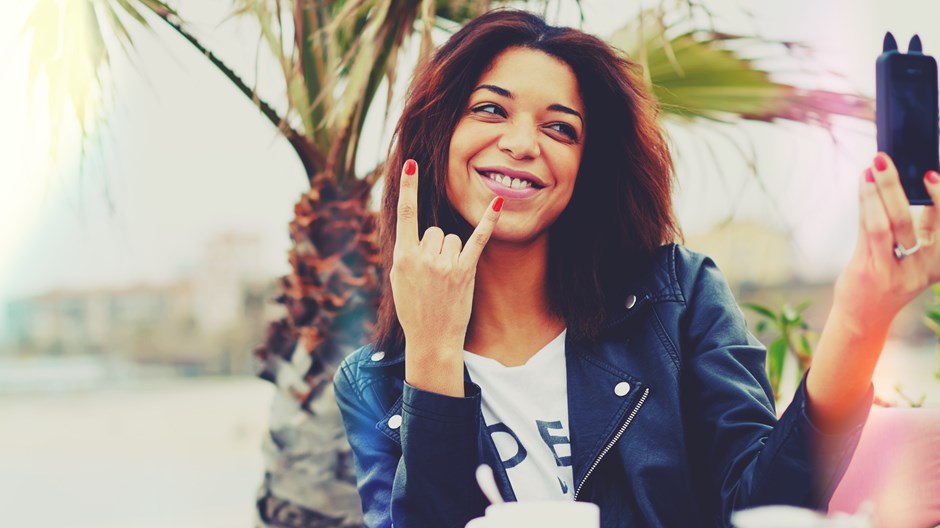 Image: Shutterstock
Social media has a way of hijacking perfectly good words. One years-old hostage is blessed, now #blessed in the annals of more than 52 million Instagram tags.
We've all complained about or mocked the blessed hashtag over the years. But for all our cynicism over inappropriate overuse and what blessed isn't, we rarely take the time to explore what this word really means in the context of our 21st-century lives.
Blessed was originally used to describe a religious rite: to consecrate by blood. Over centuries the definition evolved: to be made holy. But in modern parlance, the word is a #humblebrag. We live in a world that sucks us into displaying highlight reels of our lives. Even the Pope isn't exempt, having launched his Instagram profile last month and set a record for the platform when he gained his first million followers in less than 12 hours. So far, no blessed hashtag can be found on his feed.
On the rest of Instagram, it appears no feat is off-limits from the #blessed label. People apply this humble-sounding tag to babies, selfies, their legs after leg day at the gym, a dozen doughnuts, a wad of $20 bills. Nothing is more cringe-worthy than when #blessed is classically paired with another popular and not-so-clever turn of phrase #My_____IsBetterThanYours—the user trying to excuse their bragging by being upfront about it in a cute, lighthearted way. In fact, #blessed has become so clichéd online that at this point, the hashtag mostly gets mentioned tongue-in-cheek.
Still, on social media I've felt tempted to let the world know that I too travel; I too eat well; I too had a great workout this morning. No, God didn't pass me by when he poured out his blessings. But I can't shake the feeling that adding my own snapshot of some mundane pleasure and tagging it "blessed," ironic or not, would only serve to enlarge the pool of pictures warping its meaning.
The most notable biblical explanation of this word comes from Matthew, where Jesus' beatitudes so famously paint an unexpected picture of what it means to be blessed:
Blessed are the poor in spirit, for theirs is the kingdom of heaven. Blessed are those who mourn, for they will be comforted. Blessed are the meek, for they will inherit the earth (Matt. 5:3–5).
These troubling scenarios can make for some hard and awkward social media posts, but they bring us closer to the true biblical definition of blessed set forth by Jesus. He always turned conventional wisdom on its head: the last will be first, turn the other cheek, to die is gain. Even more, the New Testament word "blessed" also translates as "happy"—"happy are the poor in spirit." We miss the mark when we call ourselves that because of a new pair of shoes.
The evolution of blessed from holy to bragging to joking can cause us to spend more energy on this detached cultural definition of blessing than on our own understanding of blessing in our lives as believers. We miss out on a dimension of our relationship with God when we fail to recognize how our blessings ultimately point us to his grace.
There's a thin line between blessings and curses, says Andre Waller, co-director of Tekoa Missions, a missionary training school in New Hampshire. He looks to men in the Bible, like King Solomon, whose material blessings became curses when they made idols of their blessings. Solomon was the original #blessed guy. He had many horses, chariots, and rooms of gold and silver, but lost favor with God because of his material blessings. We face the same danger today of deriving our happiness from perishable things, status, or even other people.
Randall Balmer, a professor of religious studies at Dartmouth College, says the prosperity gospel that gained momentum in the 1980s brought the word into mainstream use. Successful television pastors like Joel Osteen keep the phrase—and the misapplied concept—lively in the popular culture. Kate Bowler, author of Blessed: A History of the American Prosperity Gospel, has gone so far as to call the hashtag "the shorthand of the prosperity gospel."
The historical understanding of blessing is rooted in unmerited favor, says Balmer. There's no blessing that comes from hard work; it isn't earned—not even by the right kind of faith or the right prayer formula.
Prosperity gospel defenders point out a number of figures in the Bible that God "blessed" with riches. Abraham is a prime example: "The Lord has blessed my master [Abraham] abundantly, and he has become wealthy. He has given him sheep and cattle, silver and gold, male and female servants, and camels and donkeys" (Gen. 24:35). Aren't today's fancy cars the equivalent of handsome herds of donkeys in Abraham's time?
The difference between Abraham's and your average American's state of #blessedness is that Abraham wasn't blessed because of material good fortune; he was blessed because of a covenant with God. I bet Abraham's Instagram feed wouldn't show off his cattle and sheep, or even his descendents, just for the sake of displaying his blessings. That'd be missing the point. Abraham wasn't blessed for his sake or his glory, but for God's. Like him, we are blessed to be a blessing (Gen. 12:2).
When we show off our material #blessings, even as gifts from God, we can wrongly imply that we deserve them, or that they are meant for us alone. We know from experience how God's blessings, big and small, affect us in intangible ways: they increase our compassion, humble us, teach us, give us experience and life lessons, cause us to empathize, serve, and share with others. Those dimensions of blessing cannot be put on display, no matter the platform or hashtag.
Paola Ortega is a 2016 Public Voices Fellow of The OpEd Project at Dartmouth College.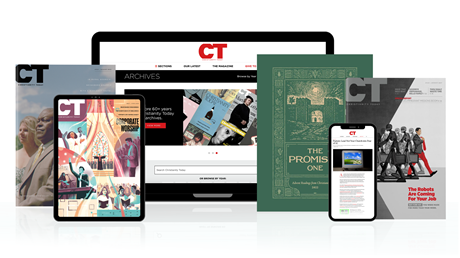 Annual & Monthly subscriptions available.
Print & Digital Issues of CT magazine
Complete access to every article on ChristianityToday.com
Unlimited access to 65+ years of CT's online archives
Member-only special issues
Subscribe
How Do We Understand Blessing in a #Blessed Era?
How Do We Understand Blessing in a #Blessed Era?