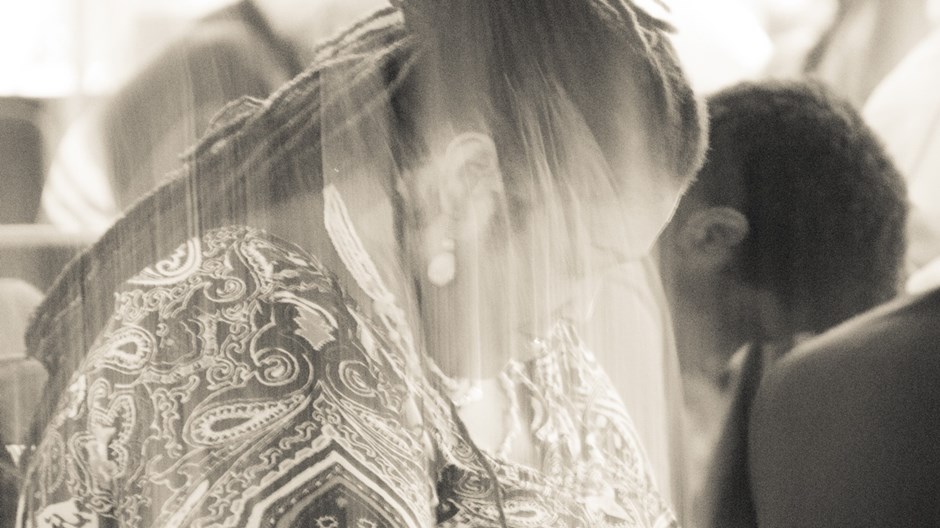 I've survived some devastating storms. Contracting polio as an infant, living in the hospital for years, being bullied in grade school, enduring four heartbreaking miscarriages, and burying a beloved infant son steeled me for almost anything, yet the hurricane that ripped through my life several years ago left me more terrified and bewildered than I'd ever been, threatening to destroy my very foundation.
In my late thirties, I was diagnosed with post-polio syndrome, a debilitating disease marked by pain and escalating weakness. The doctors told me I needed to give up my hobbies and focus on the essentials. If I didn't, they said, in ten years I'd be in a wheelchair full time, unable to even feed myself.
I pared my activity to the bare minimum, daily assessing how much I should do. It was achingly hard, especially with two young daughters. But, slowly, I learned to adjust.
Then six years later, as profound weakness was setting in, my husband of 17 years left our family unexpectedly. Within two weeks he moved to another state.
Depths of Darkness
His leaving plunged me into the darkest time of my life. Friends brought meals and helped me care for my homeschooled daughters while I spiraled into the dark. I lost ten pounds in two weeks, staying in bed for days without eating, pulling the covers over my head, hoping it was all a bad dream. But as the days wore on, the reality of it set in. I was a single mom with two adolescent daughters.
My girls were understandably angry, taking out their fears and frustrations at home. Our once peaceful home turned into a war zone with rage and disappointment coloring every conversation. They decided they wanted nothing more to do with "my" God and wondered if he was even real.
I cried myself to sleep every night, often whispering from my bed, "God, do you still love me?" Sometimes I screamed in the darkness, "God, why do you hate me?" I kept thinking that the worst was over, but each day seemed to bring more pain.
A Troubling Passage
One night, in desperation, I picked up my Bible and started randomly paging through the Gospels. I needed a fresh encounter with Jesus. I stopped at John 11, the raising of Lazarus, and I reread the familiar account.
A man named Lazarus was sick. He lived in Bethany with his sisters, Mary and Martha. . . . So the two sisters sent a message to Jesus telling him, "Lord, your dear friend is very sick."

But when Jesus heard about it he said, "Lazarus's sickness will not end in death. No, it happened for the glory of God so that the Son of God will receive glory from this." So although Jesus loved Martha, Mary, and Lazarus, he stayed where he was for the next two days. (John 11:1-6)
These words arrested me once again. How could Jesus love Mary, Martha, and Lazarus and delay? If he loved them, he could have gone immediately. He didn't need to let Lazarus die.
Yet he did.
Jesus' response reminded me of the ways he was letting me suffer. For months I had been begging God for deliverance. And for months there had been silence—just as with Lazarus. Jesus could have gone to his friend, or simply said the word, and Lazarus would have been healed. But Jesus didn't do anything.
I started sobbing as I realized this was the crux of my pain. Jesus could fix all of my struggles in an instant. He could heal my body, bring my husband back, and change my children's hearts. But he wasn't doing anything. I felt as though he had abandoned me, just as he had Lazarus and his sisters.
The Bible says that Jesus loved his friends, so he delayed. But in my thinking, love rescues. Love runs. Love responds. Love doesn't delay.
Seeking in the Darkness
I wanted to understand this passage. It made no sense to me. And later in John 11:40, what does Jesus mean when he says, "Didn't I tell you that you would see God's glory if you believe?"
Moses saw the glory of God in Exodus 34. When he did, the Lord passed before him saying, "Yahweh! The LORD! The God of compassion and mercy! I am slow to anger and filled with unfailing love and faithfulness. I lavish unfailing love to a thousand generations. I forgive iniquity, rebellion, and sin."
When Moses saw God's glory, he simply understood his attributes. It was not a brilliant flash of light or an undefined ecstatic experience. He simply understood who God is. Moses knew what God is like, what he does. That was God's glory.
And Moses' response? It was worship. It was the first time the Bible records Moses' spontaneous worship. And after that encounter, Moses's face shone. He had changed. Moses was different.
In my pain, I cried out to God, "I want to see you, and I want to believe that you are for me. I believe, help me to overcome my unbelief. Show me your glory."
Then I waited in silence for a long time.
God's Presence Revealed
I pondered what I had prayed and read. As I did, I saw God afresh through the lens of Scripture, and immediately his presence seemed to fill my room.
Seeing God's glory was so simple yet so profound. God was merciful and gracious. Slow to anger. Abounding in steadfast love and faithfulness. Those attributes were not just intellectual. They were specifically directed toward me.
God was speaking to me. Just as with Moses, God was revealing who he is.
God loved me enough not to rescue me. He knew I needed to see him, to sense his presence, to understand his heart. I needed those things more than I needed rescue. There will always be something new to be rescued from, but this encounter with God will stay with me forever.
Jesus loved Mary, Martha, and Lazarus enough to show them his glory so they could be transformed. He loved them enough to let them suffer so they could experience his comfort; he loved them enough to delay his coming so they could learn to walk by faith
Seeing his glory led Mary to offer her extravagant worship, pouring out expensive perfume on Jesus's feet. My "seeing" led me to worship too. Jesus seemed nearer than he had ever been, more tender than I had ever understood, and more glorious than I ever imagined.
As I sat with God in the semidarkness, I sensed my story was not over. Though my circumstances remained the same, somehow I was profoundly different simply because I had encountered the Lord.
More of Jesus
We all need more of Jesus. One moment with him changes us just as it changed Mary and Moses. The shift from wailing to worship has nothing to do with changing circumstances; it is we who are changed by encountering God, seeing his goodness and power, understanding his character.
This experience led me to worship, it grounded me in ways I cannot explain, and it transformed me forever. Jesus said, "You will see God's glory if you believe," and seeing his glory is a far greater gift than rescue.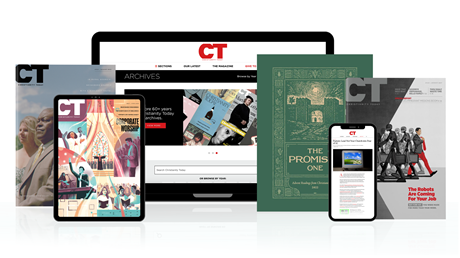 Annual & Monthly subscriptions available.
Print & Digital Issues of CT magazine
Complete access to every article on ChristianityToday.com
Unlimited access to 65+ years of CT's online archives
Member-only special issues
Subscribe
From Wailing to Worship
From Wailing to Worship