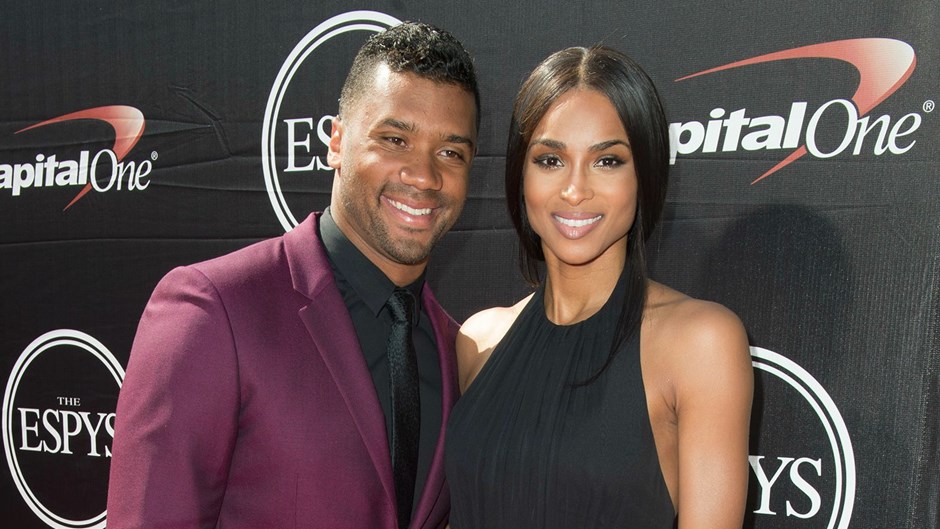 Image: Disney ABC / Flickr
There have always been an expected handful of young celebrities claiming to save sex for marriage. Their abstinence typically backs up a squeaky-clean child-star image, or expresses their faith: Kirk Cameron, Jessica Simpson, Justin Timberlake, Selena Gomez, Miley Cyrus, the Jonas Brothers, Lolo Jones, Tim Tebow.
But the public face of abstinence is changing. It's no longer just teens from super-Christian homes or the ones we fear will ditch their promise rings any day now. Take the case of Seattle Seahawks quarterback Russell Wilson and hip-hop singer Ciara.
Wilson, 26 years old and a practicing Christian, ended his marriage to his high school sweetheart two years ago. Ciara—known for songs such as "Goodies," "1-2 Step," and, most recently, "Dance Like We're Making Love"—has dated a string of rappers and has a young son. Because both of them are attractive, famous adults who have been in sexual relationships in the past, many would assume they'd inevitably sleep together. It's the 21st century, and that's what hot people do. But at Wilson's request, they chose not to.
The couple first made headlines this summer when Wilson spoke at a church event about their decision not to have sex while dating. Wilson, who came to Christ as a teen, has been clear about God's role in prompting his decision:
God spoke to me and said "I need you to lead her"… and so I told her right then and there, what would you do if we took all that extra stuff off the table, and did it Jesus' way? For me, I knew that God had brought me into her life to bless her, and for her to bless me.
Though Ciara, 29, identified as a Christian in an interview in August, she has been far less outspoken about her faith (and almost silent about it before she met Wilson). On a late night show on Bravo, she recently explained their abstinence without mentioning God at all. "It allows us to create a foundation and a friendship with each other." When asked when they'll finally have sex, she told host Andy Cohen, "You'll have to ask him."
People aren't sure whether to applaud the celebrity couple's restraint or question it. Cohen said to Ciara, "Good for you." The guest appearing alongside her, Joy Behar, asked whether she was lying, then whether Wilson was gay.
A few other Christian celebrities have spoken about dating without sex. Bachelor contestant Sean Lowe, after losing his virginity in college, recommitted himself to abstinence and didn't have sex again until he married the woman he met on the reality show last year, at age 30. Think Like A Man actress Megan Good is writing a book with her husband, a Seventh-day Adventist minister who works in Hollywood, about their decision to save sex for marriage. It's called The Wait.
These cases are still notable exceptions in a hyper-sexualized society. But the truth is: the amount we encounter sex in entertainment and media distorts our view of real-life sex. Just because we see sex everywhere doesn't mean everyone is having it.
Let's start with the young crowd. The number of teens having sex is at its lowest in 25 years. The prevalence of sex among 15- to 19-year-olds has dropped 14 percent for girls and 22 percent for boys since 1980, according to new data released by the Centers for Disease Control and Prevention.
And sex isn't an inevitable consequence of going off to college, either. One in four Harvard seniors reported they'd still be virgins at graduation this year. (About 58 percent entered college without having had sex.) Given that conservative values and religion remain the most popular reasons for abstaining, it's surprising to see those figures on a campus where the student body leans liberal and where atheists/agnostics outnumber Christians.
Millennials aren't as sexy as we might imagine. A Match.com survey found half of its millennial-aged users hadn't had sex in the past year, and a third hadn't ever had sex. Researchers expect they'll end up with fewer sexual partners than their parents' generation.
Evangelicals constantly point out elements of today's hyper-sexualized culture: the rise of sexting, widespread porn use, the normalization of cohabitation, and the prevalence of revealing images of women in the media. These things remain significant issues as the church promotes a Christian sexual ethic. But for all the concerns about the place of sex in our society, this counter-trend—singles opting out of sex by choice or by circumstance—rarely comes up.
In a New York Times op-ed titled "When Your Sex Life Doesn't Follow the Script," Rachel Hills spoke out against the overwhelming expectation that everyone, married or single, should be having sex regularly. She writes:
Most of us go through periods when our sex lives don't match the script that has been laid out for us. Maybe you want less sex than you used to, and you're wondering what that means for your relationship. Maybe you're semi-involuntarily celibate in a world that imagines single life as one long Sex and the City or Entourage episode. Maybe your sex drive is blazing, but you're not currently able to find an outlet for it, or your deepest carnal desires are something you were raised to think of as disgusting. Maybe you've never understood what the big deal was, and you'd rather hang out with friends or eat a really good slice of pizza.
Despite what pop culture tells us, Hills contends, sex is not some "perpetually dripping tap that everyone is drinking from."
Perhaps as we observe America's changing sexual norms, we can take the chance to celebrate a small victory: a slight but growing recognition of abstinence as a valid option. Last Week Tonight host John Oliver recently created a celebrity-filled sex ed video. He included the line, "If you want to be abstinent, that's fine! Abstinence is like being a vegetarian. Some people might make fun of you. Those people are [jerks]."
When abstinence is framed as "I chose this because it felt right to me," it's nearly impossible to criticize. Cosmo magazine, known for its over-the-top teasers and sex tips, has listed things not to say to adult virgins. Feminist, sex-positive sites like xoJane and Jezebel highlight the stories of 20-somethings who say, "I shouldn't need an excuse to be a virgin." But when abstinence comes from a religious upbringing, there is a lot less understanding. People worry that it's a decision made out of pressure, shame, and restrictive teachings on sexuality.
Famous or not, Christians—especially those remaining abstinent as adults—have the chance to speak into this skepticism, to say I chose this way, genuinely and sincerely, because of my beliefs. In a society that celebrates a wide range of sexual behaviors, we can hope to validate a position many faithful believers take as a way to honor themselves and God... even if the response ends up, "Well, that's your choice."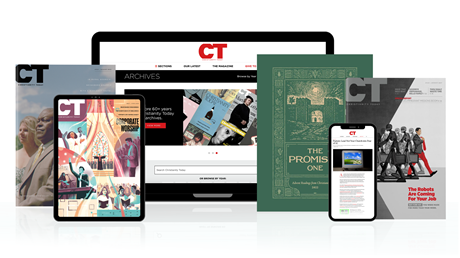 Annual & Monthly subscriptions available.
Print & Digital Issues of CT magazine
Complete access to every article on ChristianityToday.com
Unlimited access to 65+ years of CT's online archives
Member-only special issues
Subscribe
Russell Wilson, Ciara, and Who Else Is Not Having Sex
Russell Wilson, Ciara, and Who Else Is Not Having Sex