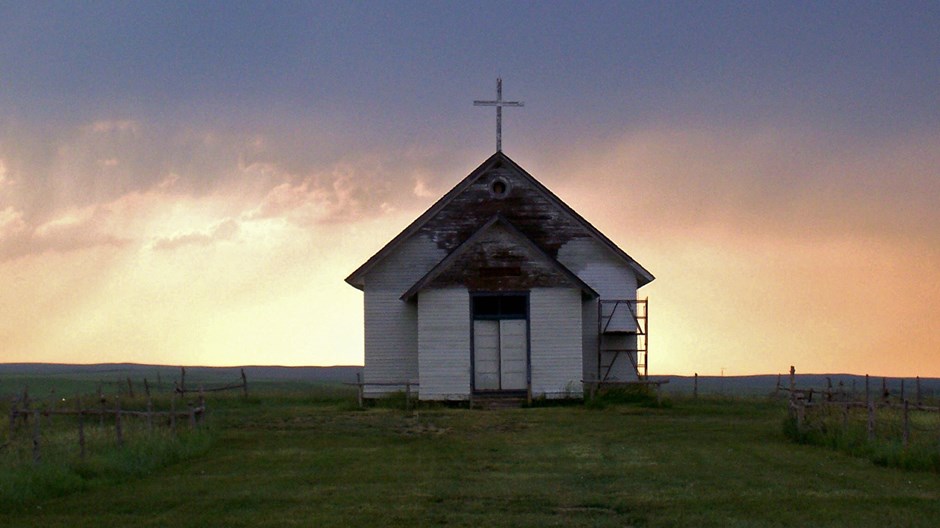 Image: Kelley Boone / Flickr
Some time back, I told myself that I would like to enjoy a very small house on an acre so we could learn the metaphors of the seed. So I opened the computer, and in the search box, I filled in some blanks, a low dollar number, and narrowed the search by acreage. One single property fit the bill. It was a tiny ranch house with hardwood floors, an acre with a huge garden, a vintage kitchen, and rows of fruit and nut tress. I emailed the link to Seth, and within a day we visited the little green house, the only house we considered. We made an offer, and the offer was accepted. We moved there about six weeks later without a hitch.
This little piece of land felt like home before I made it five feet into the living room. It smelled like my Mama Lois's house, like coffee and cake tins and ripe fruit. The attic fan reminded me of my grandmother. The pecans hulls' tannins told my nose right away that I was home, as much as I could understand it.
But when I realized that the huge back yard bled into the church parking lot of a tiny Church of Christ congregation—a congregation like the one of my youth—I cried, and I knew Jesus was very present in my thinking. He was all over me, like the jab of a brother and a loving kiss at once. I felt the nudge of a pair of commandments: "Love the LORD your God with all your heart and with all your soul and with all your strength," and "Love your neighbor as yourself." How I act out everything I believe hinges on these two commandments.
Of course it is; now my neighbor is a congregation of the church body against whom I rebelled, the one with whom I wanted to cancel every association. So much of my faith journey has been a running away from what the members of these congregations have thought of me, because I had always assumed they had deemed me unacceptable. It took me years to raise my arms in worship how I longed to do without considering what they would think. I hadn't realized my harbored thoughts—"I am too much for them to handle." This was my excuse to withhold myself, and as I write this, I feel the old divide.
On moving day, the kind preacher helped us unload the truck. Then we began meeting the neighbors and slowly, the members. One of the church elders lives on the other side of the church building, and he has invited the boys to shoot all the squirrels they want. Another older member is a neighbor, too, and he's been whittling little razorbacks out of peach pits since he was four years old. He leaned toward the boys with the tiny pig to show them, sun-spotted hands with a knife cutting delicate features. The boys wanted to be able to say that they, too, knew how to use a knife. The life in their eyes, both the older men and our younger boys, there was something kin between them, something of the innocence allowed at home.
Before church starts, the kids show up and tap on our back sliding-glass door. My boys run out happy with them to the basketball court. On Wednesday nights we join them for pizza, and from time to time we stay for Bible Study. The discussion is as humble as I've heard in any living room. Our first topic was about Unconditional Love. I tensed at the thought of it and assumed to know what to expect: how many strings attach to unconditional. One said, "The churches of Christ often know the Scripture, but they are not always very good at loving unconditionally." I couldn't believe the weakness, the poverty of spirit. They were familiar like siblings who lie down on front steps to get quiet for what we might hear. The acapella singing at the end of the night wasn't easy on the ears, but it still nearly made me cry, my kin. The same hymns that spoke to me of Jesus as a child are rising from the air next door to me three times a week.
We aren't members there, but they are our neighbor. I don't assume to know what they would think of me anymore, were I to lay my theology out on paper bare for all to see, but I don't assume to know what I would think of me either a year ago or two years from now. We're all changing, but God isn't. Kingdom isn't. I only know that when they invite us to dinner or when their little ones knock on the door asking to play with my boys, it's the kingdom of God at work. There's a kindness and a gentleness working itself out in our yard, and I know what it's like to be the mother looking on my children as they love one another.
This is an excerpt fromWild in the Hollow: On Chasing Desire and Finding the Broken Way Home (Revell, a division of Baker Publishing Group, 2015) by Amber C. Haines. Used by permission.
Amber C. Haines, author of Wild in the Hollow, is a soulful writer and blogger at TheRunaMuck.com, and a regular contributor to DaySpring's (in)courage and formerly to A Deeper Story. She loves the church and finds community among the broken.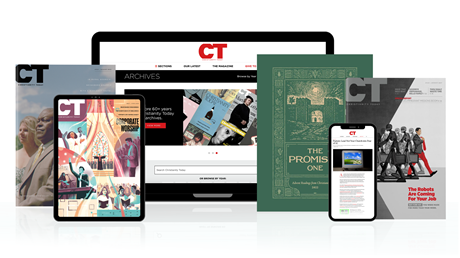 Annual & Monthly subscriptions available.
Print & Digital Issues of CT magazine
Complete access to every article on ChristianityToday.com
Unlimited access to 65+ years of CT's online archives
Member-only special issues
Subscribe
Overcoming the Old Divide
Overcoming the Old Divide