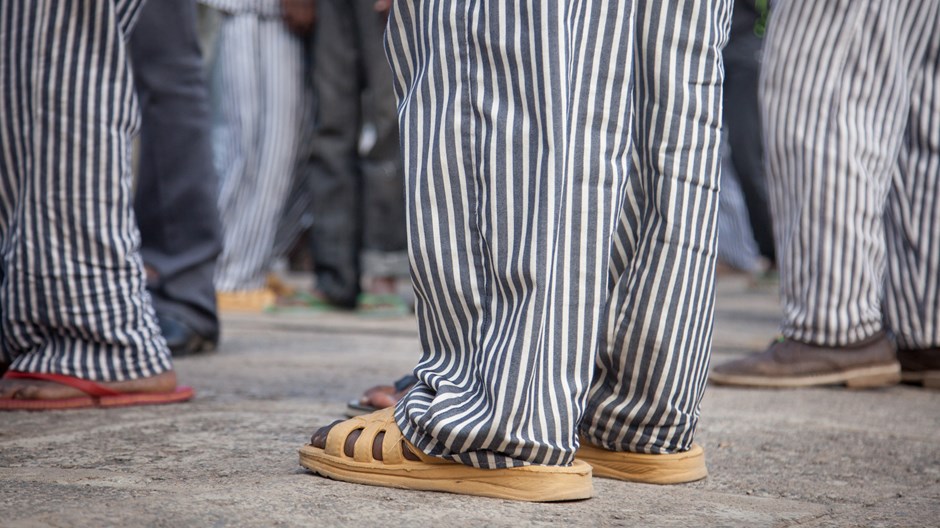 Image: International Justice Mission
There's no swift justice for the millions of detainees around the globe who spend years or even decades in police custody before their case goes to trial.
To get out, they need one of the "three Bs": bribe, bail, or barrister. A majority are too poor to afford any one of the options, so they remain locked up and unable to support their families while waiting to plead their case. For them, justice comes slowly—if at all.
In Kenya, police detained a man named Kelvin two years ago for a crime he didn't commit. He didn't have money to bribe the officers, so he went straight to jail. His bail was set at 20,000 Kenyan schillings, a little under $200US. It was an unimaginable sum for a man who grew up as an orphan and spent his adult life picking garbage from a dump.
Skyrocketing crime rates in Nairobi have put pressure on police to make arrests and solve cases. Poor men like Kelvin become easy targets to pin crimes on, even with no legal justification. In 2013, an independent review of Kenya's policing found that 64 percent of felony cases lacked sufficient evidence to charge detainees in the first place. In other words, nearly two out of every three cases failed meet the standard to charge them with the crime, much less find them guilty. Not surprisingly, when cases do finally come to trial, only 25 percent result in convictions.
Last month, Kelvin was finally released from prison with the help of International Justice Mission and a local congregation aptly named Deliverance Church. Members who had "adopted" Kelvin's case and spent months praying for him raised enough money to pay his bail. He will now be free to spend the duration of his trial outside of prison and with his family.
An estimated 3.3 million people awaiting trial in jail long for a similar fate. The issue of unjust detention extends far beyond Kenya; according to the United Nations, one out of every three detainees has not been found guilty of a crime. Without question, this is an international epidemic that exploits the poorest and has the potential to ruin their lives.
In pre-trial detention, detainees face torture, mistreatment, and dangerous conditions. The UN Special Rapporteur on Torture has observed that it is usually "ordinary people" suspected of "ordinary" crime who suffer the most abuse. Appallingly, some police use electroshocks, drownings, beatings, and death threats to extort confessions from prisoners to crimes they didn't commit.
Meanwhile, detainees become cut off from their families, who can't even afford the bus fare to visit them. Due to loss of income, their wives and children can no longer afford their homes and school fees. It destroys the whole family.
Scripture positions prisoners at the forefront of God's concern throughout history. The Psalms are full of their cries, and the prophet Isaiah foresees their freedom:
The Spirit of the Lord God is upon me, because the Lord hath anointed me to preach good tidings unto the meek. He hath sent me to bind up the brokenhearted, to proclaim liberty to the captives, and the opening of the prison to them that are bound. (61:1)
The Apostle Paul was detained before his execution in Rome, and his prison letters are foundational to our faith.
When I heard the news from Kenya that Kelvin had been released from prison as a result of the outreach of God's people, it was like seeing Scripture come alive: "I was naked and you gave me clothing, I was sick and you took care of me, I was in prison and you visited me." (Matt. 25:36).
While IJM works to defend clients like Kelvin once they get their day in court, we see the church coming in to support them in the meantime. The faithfulness of Christian communities in helping prisoners and their families can be the difference between life and death. Jesus called upon those who love him to love the prisoner, and he still does.
Holly J. Burkhalter is the senior advisor on government policy for the International Justice Mission. She formerly served as a director for Physicians for Human Rights and Human Rights Watch, a congressional staffer, and board member for the U.S. Institute for Peace. She is the author of Good God, Lousy World & Me: The Improbable Journey of a Human Rights Activist from Unbelief to Faith (Convergent).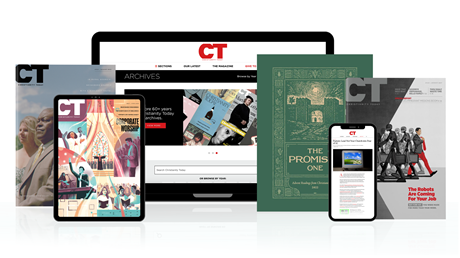 Annual & Monthly subscriptions available.
Print & Digital Issues of CT magazine
Complete access to every article on ChristianityToday.com
Unlimited access to 65+ years of CT's online archives
Member-only special issues
Subscribe
Too Poor to Get Out of Jail
Too Poor to Get Out of Jail