true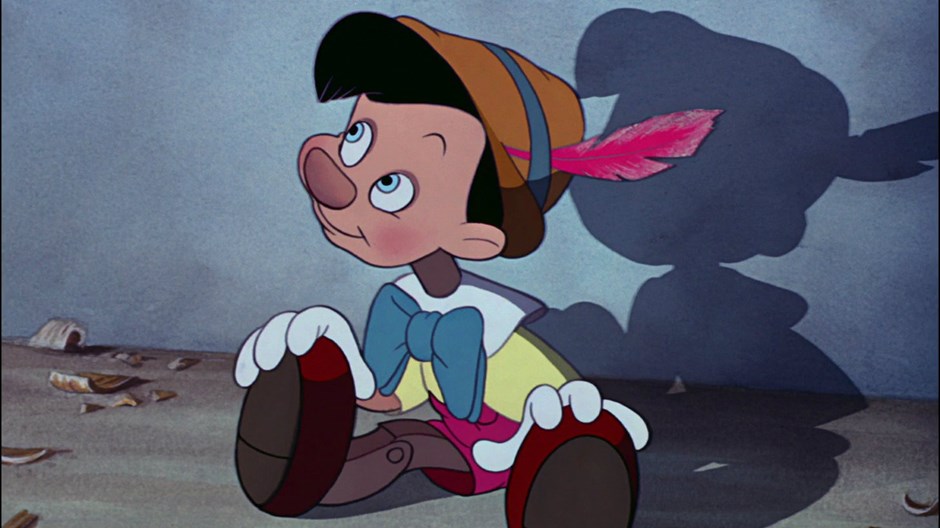 DVDs are one of the most convenient gifts you can give this Christmas, even in this age of digital access and market saturation. And the best part is that there are so many choices—far more than the latest Hollywood flick being pushed at Best Buy or Wal-Mart. But knowing you can get a DVD for that hard-to-please person and knowing which one to get are two different things.
Not to worry. We're here to help. Here are some suggestions for everyone, with a more personal touch than whatever Amazon algorithm keeps trying to get you to buy Fifty Shades of Grey for your grandma.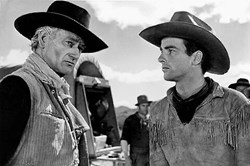 The Cinephile
It's not too late to take advantage of the Criterion Collection's semi-annual half-price sale and pick up a classic or two for your film-loving friend. But because you can choose from literally hundreds of selections at Barnes & Noble, knowing your Secret Santa's taste will help. Still not sure?
One great option is the Ernst Lubitsch comedy To Be or Not to Be, starring Jack Benny and Carole Lombard. It stands up to repeat viewing better than most comedies, and the lean but helpful essay by Geoffrey O'Brien included in the Criterion enriches viewers' appreciation without condescending to them.
Or try the classic John Wayne/Montgomery Clift western Red River, which includes a "new" interview with Peter Bogdanovich. And you can't help but enjoy how gorgeous and glorious Howard Hawks's films often were.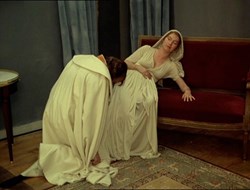 The Foreign Film Buff
If you are shopping for someone who likes foreign-language films and you don't know subtitles from intertitles, try Film Movement's recent pair of Eric Rohmer classics: The Marquise of O and Full Moon in Paris. Both come with essays from David Thomson, and The Marquise of O also has an archival interview with Rohmer himself.
Prefer more recent festival fare? Film Movement is offering a sale price on its DVD subscription service. Last year's titles included the brilliant (and still available) Amour Fou from Lourdes director Jessica Hausner.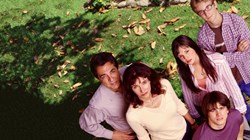 The Binge Watcher
If your prospective gift recipient is more into binge-watching television than checking out new movies, MHZ's Don Matteo offers Terence Hill in a delightful turn as a handsome Italian priest who helps out the Italian police when the locals have problems with the law.
Some television from overseas can have shorter seasons, so The Churchmen offers only eight episodes. Those eight episodes offer insight into the lives of seminarians in Paris and the men who try to prepare them to enter into the priesthood.
Prefer good-old fashioned American network shows instead? Both seasons of Madam Secretary creator Barbara Hall's early classic, Joan of Arcadia, are available on DVD but not Netflix. Featuring a star-making performance from Amber Tamblyn and solid support from Joe Mantegna and Mary Steenburgen the show remarkably keeps up its premise of a teenager who sees God without succumbing to preachiness. In fact, one of the most fascinating aspects of the show is how often Joan expresses frustration at the opaque quality of Christian teaching when she wants immediate relief from suffering.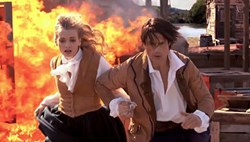 The Christian Film Fan
When it comes to movies, we all have that one friend who only watches "Christian" films. Since the pool of gift choices is smaller here, it may be harder to find a worthy but less obvious choice. Pure Flix's Adrenaline features lots of drag racing, a moderate amount of John Schneider, and some obvious but not-too-obvious faith lessons.
My favorite faith-friendly film last year was actually the Burns Family Studios' deliciously off-beat Beyond the Mask. Set in colonial America and featuring Ben Franklin as a supporting character, the film gives off a Zorro meets The Lone Ranger kind of vibe . . . only with a heroine who means something pretty faith-specific when she longs for her beloved to be a "good man."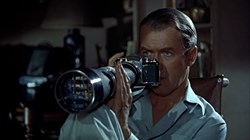 Your Grandma
Parents and grandparents can be hard to buy for since they often already have the movies they love. But a Roku 3500R Streaming Stick can give a retiree access to Netflix, Amazon Prime, MGO, and dozens of other channels (some with free movies).
You could also buy films with grandparents in them, but instead, why not give Grandpa a movie he loved as a kid? (I once learned that my father, then eleven years old, rode the cable cars in San Francisco to go see a new animated wonder called Pinocchio—and now, whenever I see the film on my shelf, I imagine him watching it as a boy.) Movies from the 50s and 60s might be especially good at getting current grandparents to share memories. I've yet to meet someone from parents' or in-laws' generation who could not share a story about the first time they saw Mary Poppins, My Fair Lady, or Singin' in the Rain. When Alfred Hitchcock's Rear Window was re-released in 1983, it was one of the few films my parents dragged me to see. You can buy experiences, but don't forget that you have to make memories.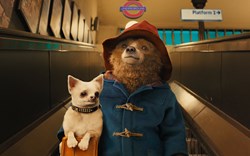 The Kids
Finally, what if you want something for the kids, but aren't sold on subjecting yourself to a million viewings of Minions or Cinderella? Paddington was tragically overlooked last holiday season: it got a late release and a horrible, horrible trailer. Trust me, though, the film is sweet, funny, and surprisingly relevant in this the year of the refugee. I loved how the bear didn't so much change the family that adopted him as help remind them of their deeper, better selves. With its winter setting and family-centric story, I'm betting mine will not be the only home where Paddington becomes a holiday tradition.
Kenneth R. Morefield (@kenmorefield) is an Associate Professor of English at Campbell University. He is the editor of Faith and Spirituality in Masters of World Cinema, Volumes I, II, & III, and the founder of 1More Film Blog.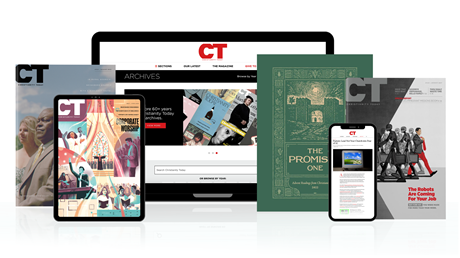 Annual & Monthly subscriptions available.
Print & Digital Issues of CT magazine
Complete access to every article on ChristianityToday.com
Unlimited access to 65+ years of CT's online archives
Member-only special issues
Subscribe
Shopping the Movies
Shopping the Movies