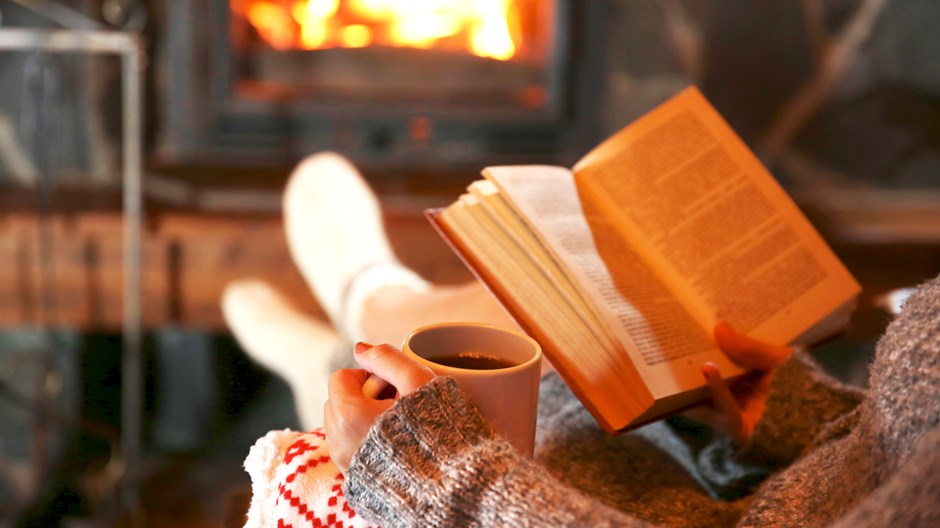 Image: Shutterstock
If you're a book lover or if you have an avid reader on your list, you're bound to spend some of your Christmas shopping standing in front of a book display or scrolling through the rankings on Amazon trying to pick the right title.
To help a little, here are just a few of our recent favorites. These are the kind of books that we'd be happy to wrap up and give to our friends—or snuggle up and re-read ourselves.
Let us know your recommendations in the comments! – Kate

For anyone who's too busy to read: Overwhelmed: Work, Love, and Play When No One Has the Time by Brigid Shulte
I started listening to Overwhelmed, thinking it would be a self-help book that guided me in simplifying my life. Instead, I am very grateful for Shulte's thorough investigation of the social and political forces that have resulted in a culture of overwork and particularly the effect this shift in the way we spend our time has had on women and family. I highly recommend it.

For suspense lovers: Girl on the Train by Paula Hawkins
The premise — of imagining a stranger's life as perfect when one's own is a disaster — is one many of us can relate to. The novel's untrustworthy narrator and compelling storyline make this a quick and engaging read. In spite of a somewhat unbelievable last few pages, I would read it again. It makes for a relaxing and thrilling holiday reading.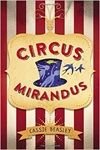 For young readers: Circus Mirandus by Cassie Beasley
This wise and delightful fantasy novel tells the story of a boy who loves his grandfather so much that he'll do anything to save his life—even set out to find a legendary magical circus. It has moments of great sadness but also moments of laughter, excitement, and tenderness.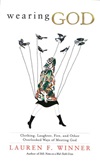 For seeing God anew: Wearing God by Lauren Winner
Wearing God is a fantastic exploration of overlooked images in Scripture, a must-read for those of us who, as Winner writes, "read the Bible in well-appointed homes." It's deliciously material and concrete and urges us beyond our middle-class expectations of God.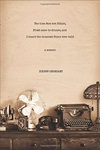 For history buffs: The Time Mom Met Hitler, Frost Came to Dinner, and I Heard the Greatest Story Ever Told by Dikkon Eberhart
This is a fascinating, fun mix of personal memoir and literary history. The son of a US poet laureate, Eberhart grew up in the company of some of the biggest names in 20th-century American literature. His memoir tells how in searching for personal identity in the shadow of a famous father, he found his heavenly Father.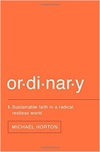 For a Christian friend: Ordinary by Michael Horton
This book felt like a big sigh of relief for me. As one who wonders if I am ever doing enough as a Christian, writer, wife, and mom, I was reminded afresh that faithfulness is the standard, not doing it all. This book is a good resource for anyone who needs encouragement that while sometimes the Christian life is mountaintop experiences, for most of us ordinary, faithful living is the stuff of greatness.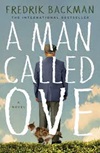 For feel-good fiction: A Man Called Ove by Fredrik Bachman
As I roamed the school book fair with my son Fredrik and spied a book by a man named Fredrik, how could I resist? I had no idea the book was an international bestseller nor that it was originally written in Swedish—the language of my grandparents. Nor did I know the book would make me laugh out actual loud and cry actual tears many times before I hit the 100-page mark. This is a marvelous book. A wonderful reminder of the wounded and wonderful humanity ticking inside even the most unpleasant folks.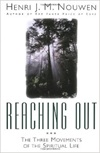 For returning to what really matters: Reaching Out: The Three Movements of the Spiritual Life by Henri Nouwen
I have referred back to this book again and again for gentle guidance that brings me back to that still place within where God dwells. Nouwen's call to move from loneliness to solitude, hostility to hospitality, and illusion to prayer helps reorient our hearts in a busy season.

For the poetry lover in you: The Garbage Eater: Poems by Brett Foster
Brett Foster described poetry as a place to work out "the cries of the heart." Those of us who were fortunate to know him as a friend find our hearts crushed after his recent death, but reading Foster's work not only allows us to hear his voice in these joyful, sacramental, probing poems but to be blessed again by an incomparable mind and heart.

For curling up with a good mystery: Flavia de Luce detective series by Alan Bradley
Flavia—self-confident, science-smart, and insatiably curious about the world—is everything I was not as a pre-teen. In my adulthood, experiencing life and its attendant mysteries through 12-year-old Flavia's eyes has invoked for me a delightful fantasy version of those frizzy-haired and pimple-faced years. And—just perhaps—if I today discovered a corpse in a chimney, I'd finally have the courage to handle it with Flavia-inspired aplomb.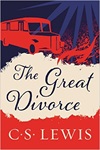 For a classic that keeps on giving: The Great Divorce by C.S. Lewis
I have a stack of books that I return to over and over again to I mine every bit of nuance, wisdom, and delectable turn of phrase. The Great Divorce is one of them. I latch on to the vivid imagery and ancient truths Lewis so creatively conveys. As Emily Dickinson admonished, Lewis "tells the truth," but tells "it slant," or so it seems. This is the kind of book you want to read slowly, then reread it to see what you missed. It's a book that keeps on giving.
For those who believe that less is more: Essentialism: The Disciplined Pursuit of Less by Greg McKeown
I'm a sucker for time management books. And while McKeown's idea (of doing less to do more) may seem fairly intuitive, his book offers insights that are still gnawing at me. In 2015, I lived by this quote from the book: "If you don't prioritize your life, someone else will."

For thinking through struggle: Rising Strong by Brené Brown
Brown's books often sit on my bedside table for months because I have to chew on each chapter slowly. She's a good writer and great at turning a phrase, but also rooted in solid research. The concepts she writes about are so applicable to surviving daily life and continuing to grow into the person I want to be: vulnerability, shame triggers, boundaries, relationships, leadership, creativity, and so on.

For curious nonfiction readers (but not the faint-of-heart): Smoke Gets in Your Eyes: And Other Lessons from the Crematory by Caitlin Doughty
Any book that explores the reality of death will make us uncomfortable, sad, and even disgusted at times. This one—written by a millennial working in the death industry—did have tough moments, but was also candid and even funny. Overall, it's a fascinating, insightful look into how our culture handles the dead on this side of eternity.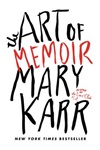 For the writer on your list: The Art of Memoir by Mary Karr
Karr is the master of the literary memoir, often credited with the modern resurgence of the genre. Her beautiful books of her Texas girlhood, coming of age, and struggles with alcoholism and faith—The Liars' Club, Cherry, and Lit—have shaped a generation of readers and writers, or at least this one. I gobbled up her take on the genre, and it inspired me to read and write more, and more thoughtfully. What better gift is there for the reader or writer in your life?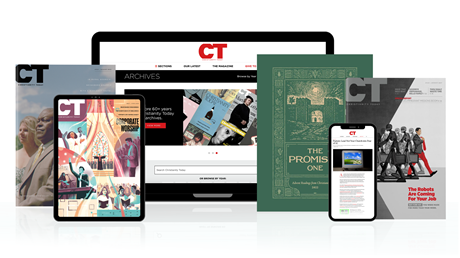 Annual & Monthly subscriptions available.
Print & Digital Issues of CT magazine
Complete access to every article on ChristianityToday.com
Unlimited access to 65+ years of CT's online archives
Member-only special issues
Subscribe
15 Books That Are Good Enough to Give
15 Books That Are Good Enough to Give