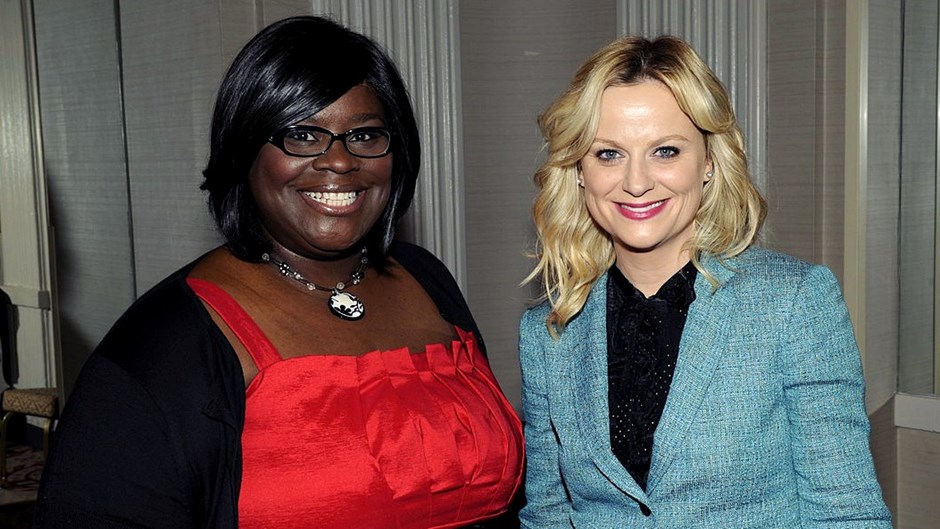 Image: Anders Krusberg / Peabody Awards
When I skim through social media, in the midst of news headlines, pop culture updates, and theological and political spats, there are a few bright spots I can count on to make me smile. (No, I'm not just talking about pet memes like @emrgencykittens.)
Amy Poehler's organization Smart Girls, @smrtgrls on Twitter, fills my feed with stories from women and girls, encouraging them to "change the world by being yourself." Among its many women-empowering activities, Smart Girls serves as an Internet cheering squad.
Won the big game? Get a retweet full of smiling emojis. Are you a female engineer? Heart-eyes and exclamation points for you. Send a tweet to @smrtgrls saying you're scared or nervous about an exam to a presentation, and you'll get back a winsome, encouraging reply.
Poehler, a comedian, actress, and writer known for Parks and Recreation and Saturday Night Live, champions women, kindness, and intelligence wherever she can. Even as a TV A-lister, Poehler has endured sexism in the workplace. The Smart Girls website describes it as an organization "dedicated to providing a healthy alternative to so much that is being marketed to young people on the Internet."
Poehler's Smart Girls is not alone in its efforts to highlight and inspire young women. A Mighty Girl (@amightygirl) shares resources for raising "smart, confident and courageous girls." They point to endless examples of female role models, from academics to authors to artists. Toward the Stars (@GirlEmpowerment) offers marketplace for goods that "inspire and enable girls." They sell items like books featuring girls climbing, building, and leading as well as female action figures. Girl Up (@GirlUp) has an international focus with the goal of "uniting girls to change the world," highlighting initiatives in education, health care, and global development.
As American kids and teens spend more time on the Internet—92 percent go online daily and 24 percent say they are online constantly, according to Pew Forum—these kinds of sites offer positive resources and needed affirmation for tens of thousands of young women. It's worth celebrating them, as well as the many ways the web is being used for good.
Besides empowering girls and challenging them to pursue calling and lives of meaning, sites like Smart Girls and the rest offer a refreshing tone that I deeply appreciate. These feeds shower us with positive stories about everything from local softball championships to girls learning to ride bikes on the streets of Kabul, Afghanistan. There is no victory too big or too small to celebrate.
It would be easy for such accounts to become bitter or defensive about the inequality that many women face. But the voices behind it choose to celebrate and call out the good.
In a fallen and broken world, that takes effort and intentionality. As Christians, many of us (rightly) lean towards lament, prayer requests, and pleas of "Come, Lord Jesus." We grow critical of the world and the church, and each other. Encouragement often comes only in response to answered prayer. We ask God to provide, heal, or fix – and we respond with praise when he does. Our celebration often comes alongside a sigh of relief.
The Smart Girls approach reminds me that there can be much more celebration and praise in my life. The apostle Paul certainly thought so: "Whatever is true, whatever is noble, whatever is right, whatever is pure, whatever is lovely, whatever is admirable—if anything is excellent or praiseworthy—think about such things" (Phil. 4:8). I too can be proactive in looking for the small things to celebrate everyday. Encouraging individuals in their unique gifts and successes, after all, is at the heart of Christian love.
Some wonder if "overpraising" our kids will lead to narcissism and inflated egos. And within the church, there's been a healthy push for Christian humility, for keeping our pride in check. Many among us grimace at the overuse of hashtags like #blessed, guarding ourselves against the perception of boasting. We even hesitate to share the good things in our lives because we worry that others who are hurting or longing for the same things will feel slighted or their pain will be exacerbated.
We may shy away from sharing about healthy babies because of friends and family who have miscarried or have been unable to conceive, or downplay Mother's and Father's Day, not wanting to awaken grief among our friends who have lost a parent. We pause before sharing about a victory at work because other friends are unemployed or struggling in their jobs; we fear celebrating a race well run or a delicious dinner cooked or a big test aced because it feels a little strange to those of us raised to be quietly humble and not to brag. It's a delicate endeavor to celebrate online, and we have to balance praising God for his good gifts with loving our neighbors well.
I know too many women, myself included, who believe they are too quickly critical of themselves and others. We are also so sensitive to the feelings of those around us that we hide our blessings under a bushel, so to speak. And I wonder if that posture keeps us from truly celebrating the beautiful work of God in our own lives and the gifts of his creation? I believe we need to hear more praise, more attaboys and you-go-girls, more—to borrow from Anne Lamott —"Thanks" and "Wow".
We need to remember James 1, that every good and perfect gift comes from God. I want to say, "Wow" and "Thanks" more for things big and small. I want to regularly give praise to God for the common grace gifts he provides for us all.
Those praises are good for us as individuals and in community, as Proverbs reminds us, "Gracious words are like a honeycomb, sweetness to the soul and health to the body" (Prov. 16:24).
Nothing is too trivial to celebrate before our God, a God who delights in delighting his people with everything from a ripe summer strawberry to an answer to a long-whispered prayer, a God who cares about the way we live out our callings, be they on a sports field, in a classroom, or in a board room. Matthew 7 reminds us that as fathers give good gifts to their children, God gives his children so many more good things. From our unique talents to every sort of blessing, we know God is behind it all. Acknowledging, celebrating, and affirming those around us prompts us to acknowledge, celebrate, and affirm God's goodness and his work through his people in his world.
Melanie Rainer works as the director of content at Creative Trust where she focuses on developing church and family spiritual formation resources. She blogs occasionally at melanie-rainer.com and lives with her husband and brand new baby daughter in Louisville, Kentucky. She is a huge fan of Amy Poehler and can't get enough of Parks and Recreation reruns.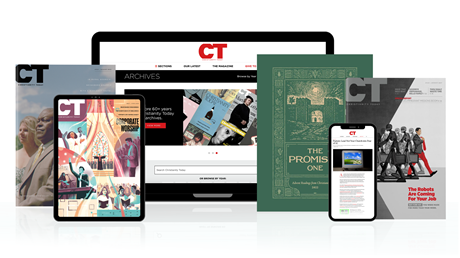 Annual & Monthly subscriptions available.
Print & Digital Issues of CT magazine
Complete access to every article on ChristianityToday.com
Unlimited access to 65+ years of CT's online archives
Member-only special issues
Subscribe
You Go, Smart Girls
You Go, Smart Girls