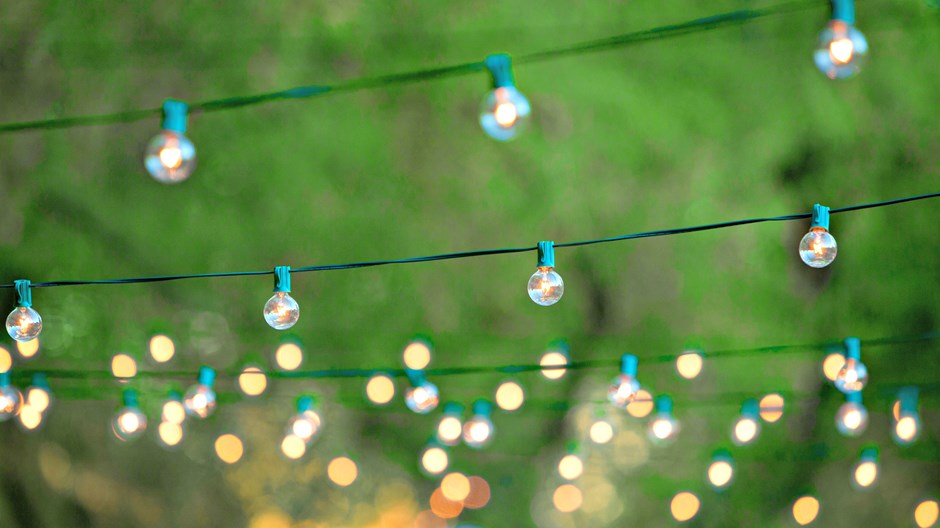 Image: imging / iStock
Father, forgive me.
It's a month into summer vacation, and I have not hung the twinkle lights and lain out the fine linens in your name. I have not fired up the grill and hosted my friends and neighbors. I have not partied like you taught us to party.
Despite my recurring fantasy of a beautiful summer evening on the patio with friends, I keep stopping myself with practical questions over occasion, cost, and time. Wouldn't my focus be better spent elsewhere? It's almost as if I'm looking for an excuse not to celebrate, rather than recognizing all the good gifts I've been given to honor God.
Like many Christians, wary of the "fun" spiritual disciplines like rest and celebration and hospitality, I've struggled with how to live out a theology of feasting in my life.
I was confronted with the power of party as Christian witness last Christmas, following a performance of Handel's Messiah at Christ Presbyterian Church in Nashville. Afterwards, the church served an elaborate display of homemade soups and desserts, enough to feed thousands in the crowd. I'd been to my share of church potlucks and picnics, but this was something special: a delicious, extravagant, God-reflecting act of hospitality.
This is part of the philosophy at Christ Presbyterian. The congregation hosts three large-scale parties a year, drawing in between 2,000 and 3,000 a piece, with attendance split between church members and people from their community in Nashville.
"Though it is not the primary goal of our larger parties—we celebrate and have fun for its own sake, because Jesus always seemed to be feasting—it becomes an entry into the life of our church," pastor Scott Sauls told me. "It's one of many ways to dispel the false idea that Christianity limits our fun. It's actually the opposite."
The church encourages its small groups and members to apply this philosophy on a smaller scale. Any occasion becomes an excuse to have 20 to 100 people over: holidays, the Grammys, the Final Four. Sauls said:
The theme… is just a great excuse to bring people, both Christian and not Christian, together in friendship and community. Again, the goal here is friendship and community and fun for its own sake. But inevitably, someone who attends these parties ends up saying to the host or the person who invited them, "What is it about you people? You seem to be a different kind of Christian. I find myself attracted to whatever it is that makes you tick."
We build community around shared experiences. Anyone who has watched an important athletic event in a sports bar knows that strangers quickly become friends around food and fun. An inflatable bounce house in the front yard brings the neighbor kids running, and an ice cream social on the church lawn creates room for relaxed fellowship in the community. We become known for our parties simply through a little planning, effort, and creativity.
We know Jesus loved a good party. Luke 7:34 says, "The Son of Man has come eating and drinking." Luke writes of Jesus participating in many feasts, to the point that he was accused of being a drunkard and a glutton. He partied with tax collectors and sinners. Seemingly indiscriminate in his invitation acceptances, Jesus would feast with whoever was ready to enjoy the Father's good gifts.
God's kingdom includes feasting in the here and now, as churches like Christ Presbyterian demonstrate for us. But Christ also presented a vision of future feasting, as he told the disciples in Luke 22:29-30, "I assign to you, as my Father assigned to me, a kingdom, that you may eat and drink at my table in my kingdom."
This scene, the Marriage Feast of the Lamb (Rev. 19:6-10), has become a compelling picture of heaven for Christians. I researched feasts in the Bible while writing a book on weddings. Based on the symbolic power of the great wedding feast to come and Christ's own participation in wedding celebrations, we cannot view the wedding reception—buffets, centerpieces, tiered cakes, and all—as just a waste or over-the-top extravagance, although that was my view. Tending toward extreme frugality—thinking somehow my version of simplicity and modest living is next to holiness—I easily forget Christ's example of celebrating His good gifts to the world. The wedding ceremony and reception can be worthy of our time and resources because they celebrate God's gift of the marriage covenant—a representation of a future reality.
But what if it's not just wedding receptions that point to this future feast? Could a dinner with friends be a taste of that celebration? What about a block party? A birthday party?
In the short story "Babette's Feast" (and movie by the same name), a once-famous French chef, Babette, cooks a grand feast for her employers, giving them the gift of one night of joy with their dearest friends and family. Though they know nothing of her fame or skill, the table she sets and food she serves open their senses to enjoy a night of immense celebration and freedom. It's a picture of common grace, of God "satisfying [their] hearts with food and gladness" (Acts 14:17). In the story, the true problem is the treatment of food as only a means of sustenance, rather than a gift to be enjoyed properly.
Like Babette, we need to feed people not only as a means of sustenance—as Christians do with the good and necessary work of food pantries and soup kitchens—but also as a gift to enjoy. We can be a people who eat and who feast, inviting others in to our homes and praying for community to be built. And what better time to seize an opportunity to celebrate than summer? I'll hang those twinkle lights after all, and gather with friends old and new to celebrate God's good gifts of neighbors, friends, children, sunshine, good food, good drink, and grace. Together may we taste and see that the Lord is good.
Catherine Parks writes from home in Nashville, Tennessee, where she lives with her husband, Erik, and their two young children. Catherine is the author of A Christ Centered Wedding: Rejoicing in the Gospel on Your Big Day with her mother Linda Strode and has written about wedding trends for Her.meneutics.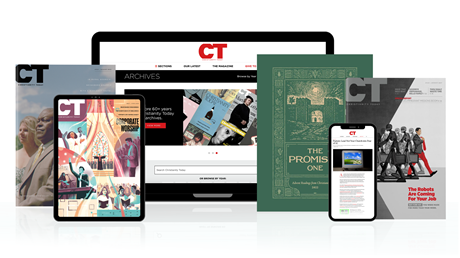 Annual & Monthly subscriptions available.
Print & Digital Issues of CT magazine
Complete access to every article on ChristianityToday.com
Unlimited access to 65+ years of CT's online archives
Member-only special issues
Subscribe
They Shall Know Us by Our Parties
They Shall Know Us by Our Parties