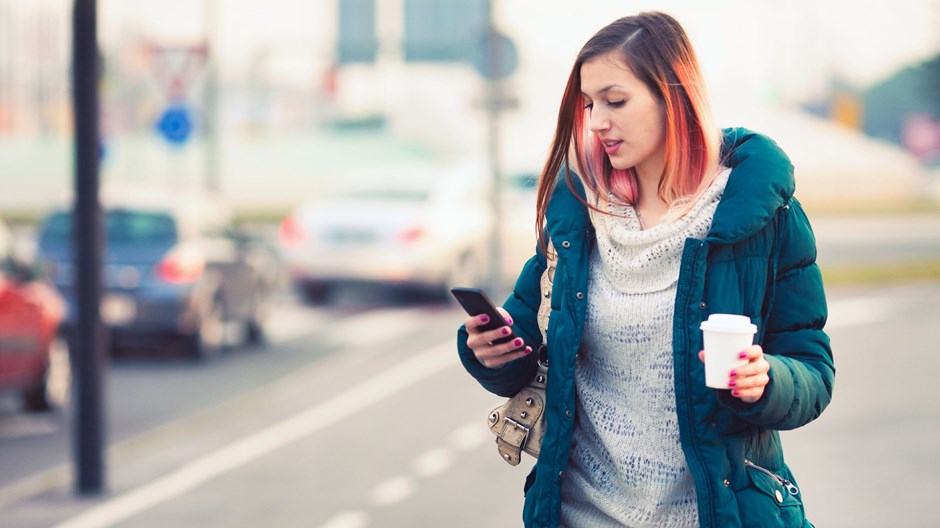 Image: piranka
Almost a year to the day, Jennifer Huston, a 38-year-old wife and mother of two went missing in our small community in Oregon. News of her disappearance spread throughout the nation quickly as photos of her smiling face flashed across our screens. I found myself taking breaks from my writing to look for updates on the search for Jennifer, praying she would be found safe and alive. Her disappearance turned more and more mysterious, senseless, and urgent.
Given the closeness of our area and the familiarity of her face, I was convinced someone I knew must have known her. I asked about it on Facebook, and sure enough, I was right. The response? She was a private person. I didn't know her well. I heard she moved.
Last August I sat in the back of a small brick church at a gathering to honor her life. Her body had been found, miles from her home. She had taken her life. The pastor read aloud a statement from the woman's mother. The stunned and grieving mother wrote that not in a million years could she imagine her daughter making a decision like she did. The mom concluded: If you are a mother, aunt, sister, girlfriend, or daughter, please take the time to be a friend and comfort someone, even if you don't think she looks like she needs an encouraging word, a spirit lifted, or a few minutes of conversation.
This church was not Jennifer's family's church, or her mother's. But the pastor felt called to reach out to this family in crisis, and in response, to continue the conversation about the power of community—particularly for counseling, mentoring, and caring for younger women in our lives, for looking out for one another and caring for one another.
I had been studying and honing this message for seven years—it is the subject of my new book A Friend in Me: How to be a Safe Haven for Other Women. And that's how I ended up speaking to a group of women in the church where Jennifer was memorialized, including one my spirit recognized before she introduced herself: Jennifer's mother. I naturally wondered if she should be the one to take the microphone and deliver this urgent message.
Our lives and brains and choices are complex. Even well-supported women can struggle with demons others cannot see. It's impossible to know whether any one intervention—mental health treatment, a tighter church community, or a close friend—could have saved Jennifer's life. But her tragic case still reveals how easily someone can fall through the cracks of social support when we assume that someone else is their best friend, confidante, counselor, or mentor. It reminds us how anyone we talk to, despite a happy-seeming life or happy-seeming demeanor—may struggle with deep issues. And we can be sensitive to help those people by paying attention to the younger women around us, engaging in conversation with them, and most importantly, listening.
At one point during the event, a young woman raised her hand and asked, "Whose responsibility is it to initiate relationship when another woman needs comfort? The older woman or the younger woman? Everyone's busy no matter what age." As I answered, I thought of Jennifer. Could she have reached out to let another woman know how dark her inner world had become? Were her connections with women too superficial to matter? After all, even her own mother didn't know her pain.
Younger or older, teenager or middle-aged, the women equipped to comfort others are those who have been comforted themselves, who've done the deep work of healing and sought Jesus in the broken places. As the Bible tells us in 2 Corinthians 1:4, "The God of all comfort… comforts us in all our troubles, so that we can comfort those in any trouble with the comfort we ourselves receive from God."
I know these comforters exist in our churches, and I know they're very busy. We're all busy. After the event, I asked Jennifer's mom what she was thinking. She had told me that Jennifer wanted to be a part of a church but her schedule wouldn't allow it. According to research conducted by Barna Group, about half of women say they are overcommitted.
The area of their life women were most likely to cite as wanting to improve—over family, friends, and work—was their involvement in church and religious activities. Most women don't need another message on how busy we are or how to stop over-committing. Yet they know deep-down the rest and ease that can be found in a spiritual community. At its best, the church offers us true community rooted in Christ.
Too many of today's friendships—both inside and outside of the church—suffer from fragmentation and superficiality. That is, we are too scattered to commit knowing and caring for a person deeply. Instead, we settle for friends who are merely familiar faces for extended small talk. Perhaps it's because we are afraid of the intimacy or have been burned by bad relationships in the past. Or perhaps it's because this is the kind of relationship we see modeled and expected in our neighborhoods, schools, and small groups. Dr. Daniel J Siegel, a neuropsychiatrist, advises that little bit of empathy goes a long way. He believes in what he calls mindsight—a new approach to relationships that teaches the skills of reflection, relationships, and resilience.
Sure, we will always have some friends who are more casual friends, or acquaintances. But we need deep, soul-level friends, too. Without these kinds of friends, there can even be spiritual consequences. Psychologist Beth Schmit has noticed in her practice that women commonly "live lives of disconnection and impoverished social relationships, even in the church, which leads to compound feelings of depression and hopelessness." The enemy wants our most intimate thoughts for himself, so he tries to keep women from being close to one another. Women cannot be safe havens for one another when they are disconnected, yet overcommitted and tense. The church can ease my tensions the more I hear that I am enough, that what I am and who I am is enough.
The gospel begins anew in our culture when it is seen not as a burden to carry or a good work to be done, but as an invitation. Among the good news we find in life in Christ comes a new way of living. This promise can change not only our lives, but the lives of those close to us, transforming one friendship at a time. In his name, competition, pride, and loneliness can be left behind, and love can become our reality inside and out.
Pam Lau is a writer whose work has appeared in Fulfill magazine and The Christian Scholarly Review. She is the author of A Friend in Me (David C. Cook, June 2015) and Soul Strength (Random House, 2013). She has taught writing at George Fox University and speaks regularly at conferences and retreats. Pam lives near Portland, Oregon with her husband and three daughters. Visit her website at pamelalau.com.
Pam has written for Her.meneutics on cross-generational relationships among Christian women.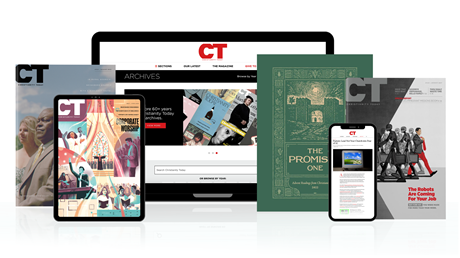 Annual & Monthly subscriptions available.
Print & Digital Issues of CT magazine
Complete access to every article on ChristianityToday.com
Unlimited access to 65+ years of CT's online archives
Member-only special issues
Subscribe
How We Became Too Busy for Friends
How We Became Too Busy for Friends