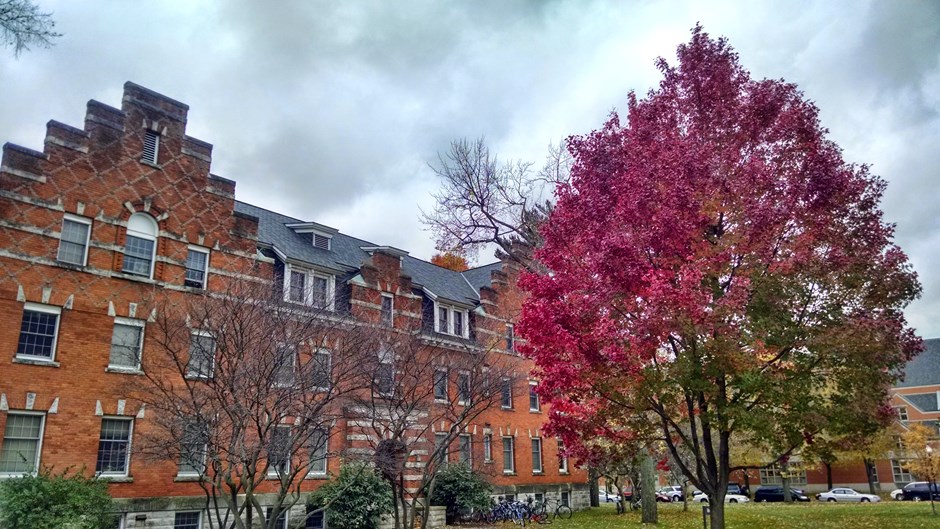 Image: Leo Herzog/Flickr
At least two Christian colleges are extending benefits to same-sex spouses of employees after last month's Supreme Court ruling that legalized same-sex marriage nationwide.
Hope College in Holland, Michigan, made that decision public this week.
"In employment policy and practice, Hope College has always followed the state's legal definition of marriage," Hope College president John Knapp wrote in a statement to the college community. "Spouses are eligible for benefits, so long as their marriage is legally recognized by the State of Michigan."
However, Hope's chapel will only be available to weddings that "are consistent with [the Reformed Church in America's] definition of marriage as 'a joyful covenanting between a man and a woman,'" Knapp wrote. "This respects our enduring affiliation with the RCA, a relationship that is also reflected in the Board of Trustees' Position Statement on Human Sexuality."
The school's 2011 position statement calls for "a life of chastity among the unmarried and the sanctity of marriage between a man and a woman." Hope will not "recognize or support" campus groups seeking to promote homosexuality, but aims to be a safe place for the discussion and teaching of human sexuality issues, according to the 2011 statement.
Knapp's letter to the campus acknowledged that the move to provide benefits to same-sex married couples could be controversial.
"Here at Hope College we are a family of Christians who hold diverse and often conflicting points of view," Knapp wrote. "We understand that the new legal definition of marriage is an intensely heartfelt matter for many. We also recognize that not everyone will agree with decisions that have been made; that is to be expected."
Belmont University, a nondenominational school in Nashville, also offer benefits to "all legally married couples," university counsel Jason Rogers told CT. The school offered those benefits to legally married same-sex couples before the recent Supreme Court decision.
Belmont split from the Tennessee Baptist Convention in 2009 but requires its faculty and staff to uphold "Jesus as the Christ and as the measure of all things." In 2011, the school added sexual orientation to its nondiscrimination policy, after a controversy involving its former women's soccer coach.
Neither Hope nor Belmont is a member of the Council of Christian Colleges and Universities.
After Indiana legalized same-sex marriage last fall, the University of Notre Dame and nearby Saint Mary's immediately extended health care and other benefits to same-sex couples.
"Notre Dame is a Catholic university and endorses a Catholic view of marriage," the university wrote in an email to the campus, according to the Associated Press. "However, it will follow the relevant civil law and begin to implement this change immediately."
Leaders of some Christian schools fear that they could lose their tax-exempt status if they disagree with the legalization of same-sex marriage. Before the Supreme Court's recent ruling on same-sex marriage, leaders of 74 Christian schools, colleges, and seminaries expressed their concerns to Congress.
Even so, few schools with evangelical ties are following in Notre Dame's footsteps.
In May, Baylor University revised its sexual misconduct policy to leave out language specifically banning homosexual acts, but still stands by the Baptist Faith and Message of 1963, spokesperson Lori Fogleman told CT.
That document, which was revised in 1998 to include a section on the family, describes marriage as "the uniting of one man and one woman in covenant commitment for a lifetime."
The school's new policy reads:
Baylor will be guided by the biblical understanding that human sexuality is a gift from God and that physical sexual intimacy is to be expressed in the context of marital fidelity. Thus, it is expected that Baylor students, faculty and staff will engage in behaviors consistent with this understanding of human sexuality.
The policy will be applied in a way that complies with the amended 1963 Baptist Faith and Message position on marriage, said Fogleman.
At Fuller Seminary, New Testament professor J. R. Daniel Kirk signed a public statement supporting the Supreme Court's same-sex marriage decision, then announced he would be leaving the school after the 2015–2016 school year.
"Fuller and I have chosen different paths in our pursuit of integrity as we stand in relationship to Christ, scripture, and the church," he wrote on his blog.
Fuller president Mark Labberton has affirmed the seminary's belief in marriage as the union of one man and one woman.
Last summer, trustees at Eastern Mennonite University in Virginia voted to delay a formal decision on a policy against same-sex relationships, effectively allowing faculty to violate the current policy indefinitely. CT previously reported that faculty would not be penalized for violating the policy during the school's review. The school confirmed to CT today that nothing has changed since last June.
In 2014, Gordon Collegecame under fire for its policies prohibiting "homosexual practice." After studying its current policies on same-sex behavior, the school announced in a March press release that it would develop a task force and bolster anti-bullying policies to "improve its care for students around human sexuality." The school's policies have remained the same.
"The Supreme Court decision (in Obergefell v. Hodges) to legalize same-sex marriage nationwide has no specific impact on Gordon College since Massachusetts was the first state to do so back in 2004," said Rick Sweeney, vice president of marketing and communications at Gordon.
Westmont College in Santa Barbara does not plan to offer benefits to same-sex spouses.
"We don't foresee changing the definition of marriage we've held since the college's founding; it agrees with the teaching of the church for nearly all of its history and is consistent with the position of evangelical organizations nationwide," said Nancy Phinney, director of college communication.
Wheaton College, Azusa Pacific University, and Messiah College also told CT they have no plans to change their policies on marriage. They believe that federal law allows Christian schools to have faith-based guidelines for employees.
"In today's pluralistic society, we respect that there are many who do not share the College's Christian conviction on the definition of marriage," Carla Gross, a spokesperson for Messiah College, told CT. "While Pennsylvania previously, and now the U.S. Supreme Court, have legalized same-sex marriage, the state or federal government have not imposed laws at this point that require private faith-based institutions to recognize same-sex marriage in their hiring or benefits protocols. Accordingly, nothing has changed for us in these practices at this point in time."
[Image courtesy of FLICKR]
Editor's Note: This story has been updated with the timing of Belmont's decision to offer same-sex benefits.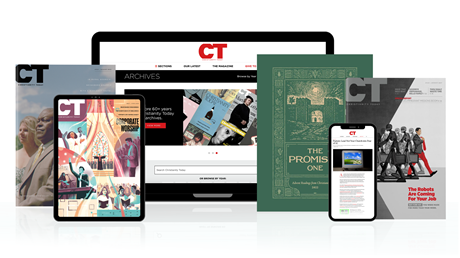 Annual & Monthly subscriptions available.
Print & Digital Issues of CT magazine
Complete access to every article on ChristianityToday.com
Unlimited access to 65+ years of CT's online archives
Member-only special issues
Subscribe
Hope College and Belmont University to Offer Benefits to Same-Sex Spouses
Hope College and Belmont University to Offer ...