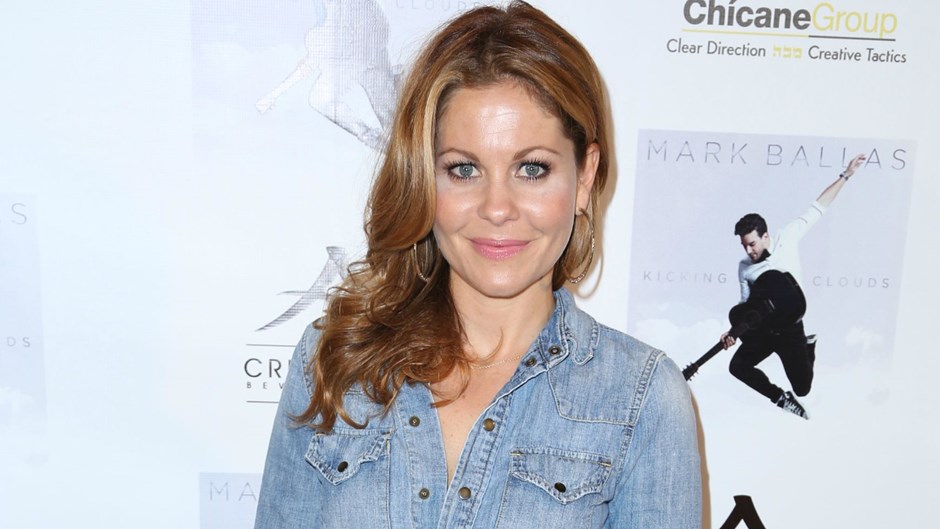 Image: Star Max / AP
Editor's Note: It can be challenging for Christians to balance conviction and grace when they face online criticism over their faith. It doesn't get any easier when you're an actress with a national following. Candace Cameron Bure is all grown up and back in Hollywood—appearing in Hallmark Channel movies, competing on Dancing with the Stars, and gearing up for the new Full House spinoff series coming to Netflix. The 39-year-old actress brings her evangelical faith into her public life, and that often means bracing for controversy and negative feedback.
During a recent appearance on The View, Bure sided with the Christian bakers who refused to provide a cake for a same-sex wedding. While promoting her book last year, the wife and mom of three explained and defended biblical submission. In the post below, Bure—sister to fellow child-star-turned-Christian-celeb Kirk Cameron—shares the biblical lessons that inform how she approaches debates among her followers, fans, and haters. - Kate
Dancing with the Stars provided an opportunity for me to live out my faith on a bigger stage than ever before. While I knew I would face critics, I wasn't quite prepared for the degree of public scrutiny I soon received—much of it online. Since returning to the spotlight, I've learned to embrace this scrutiny over my Christian convictions as an important part of my calling.
I believe that God has an assignment for each of us, and that standing with conviction is an important part of that assignment. It feels like you've been strapped into a rollercoaster: Sometimes you want to scream with excitement, and other times, you may find your stomach is in your throat. But ultimately, as the saying goes, if you do not stand for something, you will fall for anything.
In a culture where arguments go on in comment threads, not in person, and emotions get communicated by emoticons, not our words, I have found these ideas—taken from God's Word—helpful to keep in mind when living with and expressing my Christian convictions online:
Only Build Up
Ephesians 4:29 says, "Let no corrupting talk come out of your mouths, but only such as is good for building up, as fits the occasion, that it may give grace to those who hear" (ESV). This verse tells us we should only say what build others up. Sometimes it seems like we get this totally backward online—only speaking up when we have something negative to say.
Before you respond online, train yourself to ask this question, "Does what I am about to say give grace to those who will read it?" But what if someone really needs to be called out as a Christian? Too often we defend our negativity saying, "I'm not judging them," and, "I'm helping them see that their decisions don't line up with the Bible."
Consider the Forum
Matthew 18:15 gives us our marching orders for how we should treat each other, in person and online. It says, "If your brother sins against you, go and tell him his fault, between you and him alone" (ESV). As Christians, when we see fault in the lives of other believers, the Bible urges us to approach them one-on-one. We aren't supposed to use public forums to address private grievances. When we do so, we inevitably pull others into the fray. Some people even beg to private message me…if only they had private access to me. But the point is, they don't! Private messages are reserved for people who I have personal relationships and friendships with in my life.
In regards to the heat I take online, people often say, "Oh Candace, just delete them and block the haters" or "Don't let them get to you. Brush it off." But it's not that simple. By the time I decide to get involved (or not to get involved), the comments have been made and read. The bickering back and forth defending or opposing me has ensued, and my Facebook page looks like a warzone. All I see is a bunch of religious people throwing around Bible verses and attacking each other and a bunch of other people saying Christians aren't supposed to judge, citing "Do not judge, so that you won't be judged" (Matt. 7:1). In my opinion, it's one of the most grossly misused passages used to counteract online arguments, ultimately leaving a bunch of nonreligious people wondering why in the world they would ever want to be a part of Christianity.
The truth is when we duke it out in a public forum, there is often collateral damage. Committing to always dealing with conflict one-on-one first will limit whose life we have the right to speak in to. You have to have personal access to someone in order to approach them on this level. More than likely this means that the web isn't the right place to express criticism, whether they are a public figure or not.
Use Careful Words
The Internet may have removed our inhibitions when it comes to what we say (or type), but it doesn't change God's standards. In Matthew 12:36, Jesus speaks these bold words: "I tell you on the day of judgment people will have to account for every careless word they speak" (emphasis mine). One day I'm going to have to own up to every comment I fired off in anger and every passive-aggressive tweet I've sent. So will you. With that in mind, we are wise to be careful, not careless, with the way we talk to each other online.
The next time you're tempted to share your opinion about a controversial issue with someone online, consider these ideas before clicking that little button that fires off the comment, tweet, or blog. Let's choose our words wisely to share the truth in love. Let's make a pact to be gracious to others, including those we only know through our computer screens.
Candace Cameron Bure is an actress, producer, New York Times bestselling author, inspirational speaker, and Dancing with the Stars Season 18 finalist. Known to millions worldwide from her role as "D.J. Tanner" on the iconic family sitcom Full House and upcoming series Fuller House. Her new book Dancing Through Life (August, B&H Publishing) is available now.
Her.meneutics featured an interview with Bure in 2014.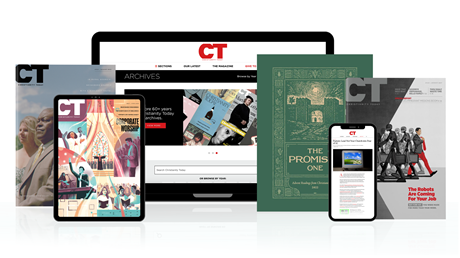 Annual & Monthly subscriptions available.
Print & Digital Issues of CT magazine
Complete access to every article on ChristianityToday.com
Unlimited access to 65+ years of CT's online archives
Member-only special issues
Subscribe
What Having Millions of Followers Taught Me About Christian Dialogue
What Having Millions of Followers Taught Me About ...