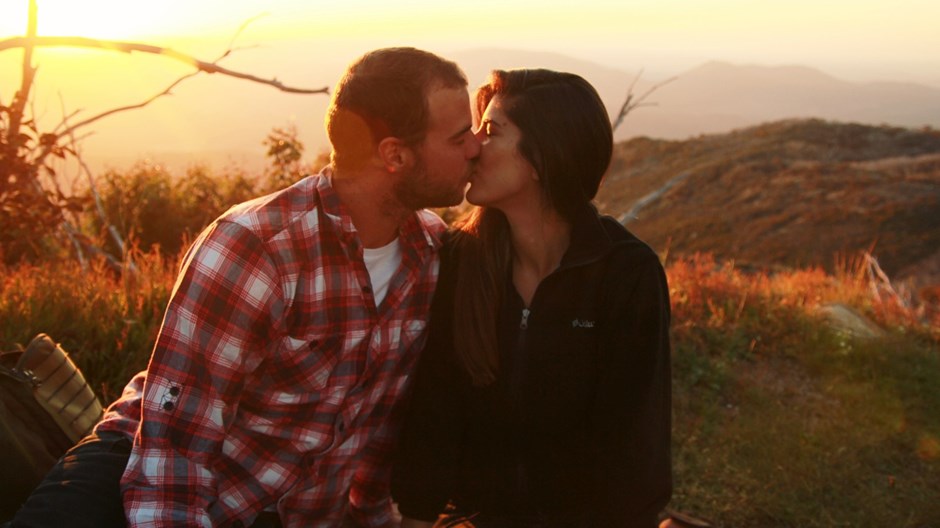 Image: naomii / Flickr
I remember my first kiss with my husband. Watching a movie in his dorm room, I turned towards his face, and he leaned in to kiss me. The hairs on my arm stood up, and my face lit up with heat. Looking back, I see all the telltale signs of young romance: nervous energy, heat, and the excitement of falling in love.
Now well into marriage, our movie nights and kisses are a bit different, and we've watched the passion that brought us together lose its allure in society's eyes. Judging by much of what I read—including from Christians—romance inevitably gets sacrificed on the path to faithful, lasting partnership.
A string of articles on love question and then denounce the idea of a soul mate. One blogger said believing that God created just one match for you was "made up, dangerous, unrealistic." Christians constantly share posts reminding us that marriage isn't about our personal fulfillment, that passion can't be our priority, that a relationship is hard work, that commitment to this covenant is most important.
Faced with divorce rates and changing social forces, the church rightly emphasizes the dedication and longevity of marriage over sexual chemistry and attraction. But sometimes, it makes marriage seem less like sparks flying and more like a wet blanket.
Matt Chandler, pastor and author of the new Christian relationship book Mingling of Souls, noted in one sermon, "People don't like love. They love kind of that flittery, flirty feeling. They don't love love. Love is sacrificial. Love is ferocious. It's not emotive."
In The Meaning of Marriage, Tim Keller carefully focuses on the practical struggles and theological import of marriage. Speaking on sexuality and Christian hope, Keller told his congregation, "Falling in love in a Christian way is to say, 'I am excited about your future and I want to be part of getting you there. I'm signing up for the journey with you. Would you sign up for the journey to my true self with me? It's going to be hard but I want to get there.'"
In his words, love is a mutually beneficial, biologically symbiotic pairing between two people pursuing the gospel journey. It is something we "sign up for," not a tumbling down the rabbit hole of romance. I am apt to agree about the journey, and most couples see in their marriage a mutual focus on the future, companionship during the hard times, and endurance through the bumps and trials of life. But the same could be said of close friends, family, and church community. Romance is what sets marriage apart from the other relationships in our lives.
Think of the nuanced, loving, oft-impassioned way in which the Bible describes marriage—to the point where Christ's ardent wooing of the church is equivocated with a loving marriage. Megan Hill writes, "In the tenderness, the holy jealousy, the delight, we mean to show Christ and his church. In the oneness, the sacrifice, the nourishing and cherishing, our weak symbols become something greater."
With that model, there's no need to denigrate passion to uphold the truths of fidelity, sacrifice, and monogamy. Romance and faithfulness are not mutually exclusive. That lesson is straightforward enough to be a sitcom plot, when husband and wife struggle to make time for sex, to resurface desire in a decade-long companionship.
When the church does address romance, it often comes in sexed-up and tacky ways. See pulpit references to smokin' hot wives or the heavy-handed, media-frenzied pastoral recommendation to "have sex everyday for a week!"—a message proclaimed from bed on a church roof where the pastor and his wife engaged in a "Bed-in." Subtle. (Don't even get me started on cheesy Christian romance novels—rife with Hallmark-channel style plotlines and cloying sentimentality—much like its Amish "bodice-ripper" counterpart.)
It's true that we belong to a culture with evolving expectations of our relationships. We have transitioned from love as an economical and familial concern, to love as a primarily personal choice. And despite broader acceptance of extramarital sex and open relationships, there's a lingering glorification of finding The One who will make us happy and fulfilled. It's no wonder Christians emphasize that love is not all emotional fuzziness and "getting carried away" in a haze of oxytocin.
But simply dismissing the cultural soul-mate narrative or reminding ourselves that marriage is a commitment isn't enough to evoke a robust theology of marriage. We must celebrate and pursue passion as well. In the church and our communities, we need to uphold marriages that show us how passion and love can remain inextricably linked.
It's up to us to celebrate anniversaries, listen to couples' stories, and appreciating the examples of marriage among us. When my extended family commemorated my grandparents' 50-year marriage, I was struck by how my grandfather became emotional and tender with my grandmother during his reflections. It was a huge inspiration to me as I looked forward to the future with my husband.
And it doesn't take a major milestone for us to seek out the romantic stories from our relatives, neighbors, or friends in our small groups. Talking about the good in marriage, not just the hardships, is good for us. (Still, we also have the responsibility to acknowledge and walk alongside those who have lost the fire of first love. Marriage remains an imperfect reflection of gospel love, and we pray for God to restore intimacy between spouses who are struggling.)
I have come to see romance as not just about the sexual passion in marriage, but our sense of affection for each other at spouses. Perhaps it takes a certain amount of naivete to believe it true, but this is something I hope I'll never lose—that feeling that my husband is the love of my life; the sweet rain to my dry ground, the knight to my princess; whatever you want to call it.
As C.S. Lewis says, "Affection is responsible for nine-tenths of whatever happiness there is in our lives, " and one of my favorite authors George Eliot writes, "What greater thing is there for two human souls, than to feel that they are joined for life." To this, I can only say, Amen.
I have to agree with the literary crowd; and perhaps, as a writer, I am inclined to be a romantic at heart, but I think Emily Bronte said it best when she wrote pithily: "Whatever our souls are made of, his and mine are the same."
Briana Meade is a graduate of Wheaton College and a writer living in Raleigh, North Carolina. She blogs regularly at brianameade.com about faith and culture, or follow her on Twitter @BrianaMeade.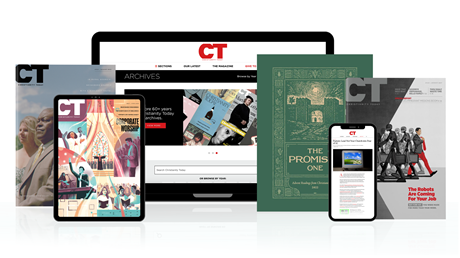 Annual & Monthly subscriptions available.
Print & Digital Issues of CT magazine
Complete access to every article on ChristianityToday.com
Unlimited access to 65+ years of CT's online archives
Member-only special issues
Subscribe
Bring Back That Lovin' Feeling
Bring Back That Lovin' Feeling