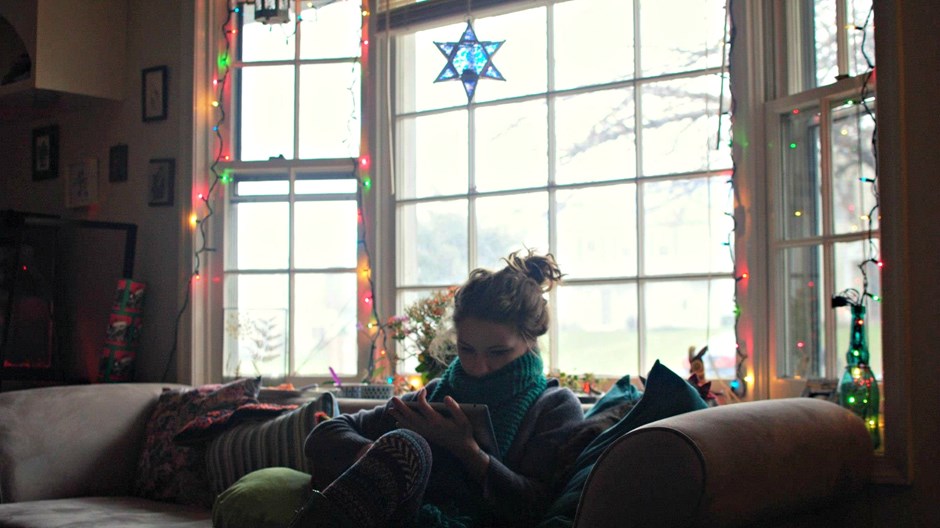 Image: Jessy Rone / Flickr
When I was a kid, I knew Christmas as the other December celebration.
I spent most of my secular Jewish childhood in a heavily Jewish Chicago suburb. Of course, there were still the Christmas commercials, Christmas specials, and Christmas songs at school, but our family celebrated Hanukkah. Our eight-night "Jewish Christmas" had its own miraculous backstory. My Gentile classmates had only one day of presents to anticipate during December. I felt pretty lucky to have eight nights of gifts (even if, by the end of the celebration, I was opening gifts like pajamas and underwear).
After I came to faith in Jesus in my mid-teens, my parents forbade me from attending church as long as I was living under their roof. I felt the ban most acutely during December. It seemed that just about everyone else was having a holly jolly Christmas. Even the Grinch got to make his way down to Whoville to crash the party, while I had to spend my first few Christmases as a follower of the Bethlehem-born Baby King alone in my bedroom, reading my Bible and listening to carols on the radio. I suffered a sense of deprivation mixed with teenage angst.
At the time, I didn't know that such an uneventful December 25 put me in good company: the early church didn't commemorate Jesus' birth at all. Some streams throughout church history, most famously the Puritans, elected to forego Christmas celebrations due to the holiday's pagan roots and worldly emphasis. And most contend that our Christmas celebrations are more symbolic than historically accurate, since Jesus wasn't born on that date. Back then, though, all I knew was that this was the annual birthday extravaganza for Jesus, and I had to miss it.
In the decades since, I've realized that my former cultural distance from Christmas has been a gift—especially in light of what Christmas has turned into. The holiday season began just after mid-summer at Hobby Lobby and November 1 at Starbucks, whose red cups mean Christmas is coming.
There's so much energy and money around our cultural Christmas consumerism that my grandson asked me if Black Friday was a holiday. The expectation of nonstop Christmas hoopla is so great that the stores who downplay or delay celebrations(REI, Nordstrom) have become the exceptions.
Many of our churches have followed suit, filling December with extra programming—Christmas teas, children's concerts, outreach events, and live Nativity scenes—all designed to remind us of the real Reason for the Season. Churches following the traditional Christian liturgical calendar temper cultural impulses by focusing on Advent, which was historically a time period focused on fasting and preparation for baptism.
In this month's issue of CT, managing editor Katelyn Beaty addresses our frantic December run-up to Christmas day:
God does not enter our world donning bells and whistles, hoping to compete with Luke Skywalker or Love Actually reruns. He doesn't hope to "attract" more people with his "message." Instead, he waits for our eyes to adjust to the dim light emanating from the manger, to come, to see, to behold—and to truly celebrate.
The party I thought I was missing during my teens was "American" Christmas, the popular culture and family traditions that have come to define the holiday as we know it. I'm not alone in recognizing the tensions inherent in our moderation iterations of Christmas, and I've known a few Christians who attempt to opt out because of what it's become.
One friend experienced a clash of holiday expectations after marrying a South American man from an extremely conservative church background. Her Swedish family cherished generations-old decorations and recipes. Her husband grew up in a household that viewed Christmas as a worldly waste of time. Husband and wife both saw their way as God-honoring. The pair eventually came to a holiday compromise: a simplified version of her traditions and the emphasis on the birth of Christ they both valued.
Other Christians have tried to divide the holiday into two, the sacred part and the secular part. Author Amy Julia Becker told writer Jonathan Merritt about discovering how both parts really depend on the Christian story:
I decided we were celebrating two separate holidays. One—American Christmas—was kind of like the Fourth of July or Thanksgiving. More or less secular with some fun traditions around it. And then the other—Christian Christmas—was rooted in Scripture and church tradition and the theology of the Incarnation.
But a few years ago, our oldest daughter Penny came home from school belting out the words to "Jingle Bell Rock," and I knew that for her it was all a part of the same celebration. If Jesus hadn't been born 2,000 years ago, "American" Christmas wouldn't exist. Every cultural expression of delight and joy and wonder this time of year is rooted in the Incarnation, whether people acknowledge the connection or not.
My lonely Christmases clarified the message of the Incarnation for me in a way that popular culture and even the pile-on of holiday-themed church activity ever has. Those hard years, as well as some significant personal losses more recently, have sensitized me to the reality that not everyone is merry this time of year. Even in the midst of an office party or family gathering, there are people who have lonely spaces, loss, and emptiness around Christmas.
Being alone at the manger taught me I am never alone. Those empty, difficult places on the margins of our culture's Christmas are for me where I still encounter the One born in a lonely stable far from friends and family. Those margins are the place my Messiah, who is Immanuel, God with us, found those most receptive of his earthly ministry—and continue to be the place he is most welcomed now. Perhaps especially at Christmas.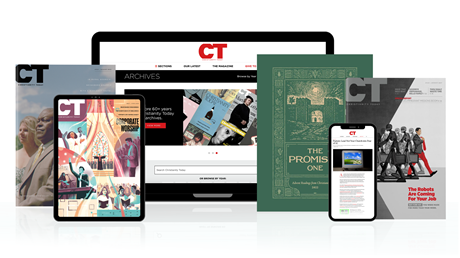 Annual & Monthly subscriptions available.
Print & Digital Issues of CT magazine
Complete access to every article on ChristianityToday.com
Unlimited access to 65+ years of CT's online archives
Member-only special issues
Subscribe
The Blessing of Missing Christmas
The Blessing of Missing Christmas