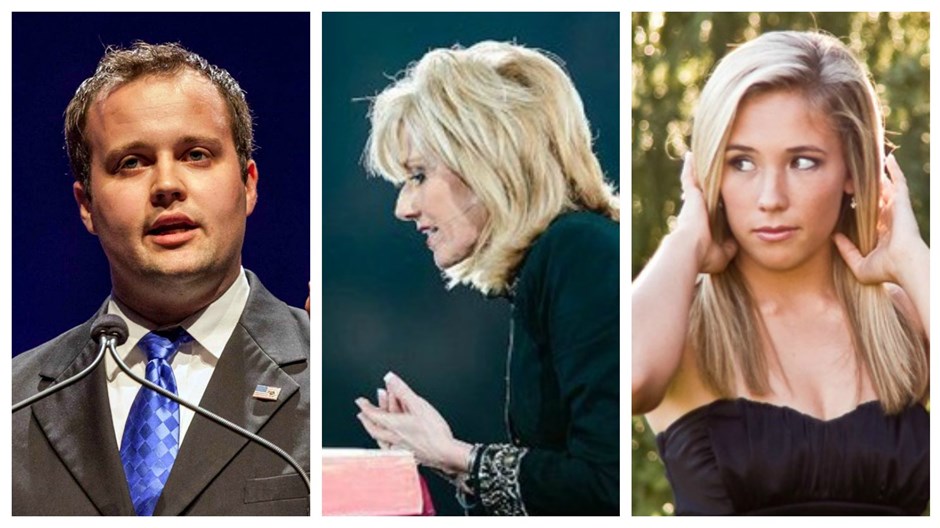 From celebrity happenings to the Supreme Court's gay marriage decision, Her.meneutics weighed in week after week to address the biggest stories in the news and the Christian blogosophere.
Here are our readers' favorite posts of the year:
1. Why Reality TV Can't Handle the Josh Duggar Scandal(Kate Shellnutt)
After reports that the oldest brother on TLC's 19 Kids and Counting had molested family members years before their reality TV fame, Shellnutt called for the show's end:
Not all issues can be fake-resolved over the course of an episode or season, especially not involving conditions as difficult as abuse, mental illness, and addiction. In this case, I believe it would be unfair and potentially hurtful for TLC to even try.
2. 'Pioneer Girl' Laura Ingalls Wilder's Real Memoir Overturns Our False Nostalgia (Jennifer Grant)
Wilder's never-before-published memoir became a bestseller thanks to Little House on the Prairie fans. Grant wrote:
Not long into reading Pioneer Girl, that sentimental fog that's risen in me whenever I've thought about Laura Ingalls completely burned off…. The real Laura Ingalls saw a "much grittier world" than did the fictional one.
3. To the Christian Men and Women Debating Yoga Pants (Lore Ferguson Wilbert and Paul Maxwell)
Amid yet another debate pitting women's "modesty" against men's "lust," Wilbert and Maxwell teamed up to tackle the real issue:
It's less about pants, no matter how thick or how tight, than it is about people—people who choose what to wear each day, who weigh their personal comfort and social responsibility, who negotiate liberty and care for others.
4. Pastors, Power, and Prettiness(Karen Swallow Prior)
Prior responded to a controversial post from pastor Douglas Wilson, who discussed his observation that Christian women were prettier than non-believing women. She wrote:
Waxing effusive on the physical appearance of the women... is inappropriate behavior for a godly pastor and leader, a husband, father, and grandfather. It serves to cultivate the insecurity and vanity most of us as women struggle with and puts too much attention on outer appearance at the expense of the whole person. Moreover, it sets a dangerous example for other men and other pastors to follow
5. Pastor Exposed as Faithful to Wife of 17 Years (Megan Hill)
After the news of seemingly yet another Christian leader separating from his wife due to infidelity, Megan offered a counter-perspective to the cynical assumption that pastors' relationships are doomed:
We each can name far more pastors who are faithful in their marriages than those who are not. And I suspect we would also say that it's those faithful marriages, those ordinary, daily testimonies of richer or poorer, sickness and health, for better or worse that most influence us. One marriage fails that we might not presume, but many—many!—marriages are, by God's grace, faithful that we might not despair.
6. Gay Marriage, Abortion, and the Bigger Picture(Karen Swallow Prior)
One of the biggest news events of the year was the Supreme Court's legalization of same-sex marriage. Prior challenged the church to a holistic and loving witness to Christian principles in our daily lives.
Just as ultrasound images of the babe in the womb often serve as the best argument against abortion, the portrayal of our own robust marriages—signifying the mystical union between Christ and his church—will make the case for natural marriage. Just we have shown compassion toward those who have gone to the abortion clinic and to the divorce court, so must we do the same for those who go to the altar of gay marriage.
7. What Happens When We See Women Teach the Bible (Sharon Hodde Miller)
Miller discussed how Beth Moore inspired a generation of women to pursue Bible study and ministry:
Moore's example opened up a new realm of possibilities for me and many other evangelical women. Seeing her teach launched my own journey to earn my Master of Divinity and my PhD, all to equip myself for writing and speaking about the Christian life.
8. What I Learned From Being a Vegas Call Girl (Annie Lobert, guest writer)
The founder of Hookers for Jesus reflects on her experience in the sex industry:
This is all very painful for me to write about. It's not fun to share with you how naïve, stupid, and brainwashed I was. It's heartbreaking to actually have to write down that, yes, I really did sell myself to gain love. But I know I'm not the only one, and I know this is not the only way we sell ourselves. How many of us have sold ourselves in a different way without realizing it?
9. Your Husband's Infidelity Is Not Your Fault (Julie Roys, guest writer)
Roys compared the blame pushed upon Khloe Kardashian and Anna Duggar when their husbands broke down:
The idea that their wives bear responsibility for their infidelity can be found nowhere in Scripture. Instead, this narrative seems a horribly misogynistic strategy to use fear of infidelity to compel women to submit to their husband's sexual advances, regardless of their feelings or physical limitations. This has nothing to do with Christian marriage, and actually violates the nature of marriage itself.
10. Russell Wilson, Ciara, and Who Else Is Not Having Sex (Kate Shellnutt)
Shellnutt looks at the relationship between the NFL quarterback and hip-hop singer as an example of a shift in our perception of celebrity purity. She said:
Perhaps as we observe America's changing sexual norms, we can take the chance to celebrate a small victory: a slight but growing recognition of abstinence as a valid option
And here are our writers' favorites from the year: articles so beautifully written, topical, and poignant that they've stuck out from the rest.
'As Long as the Baby's Healthy'… But What if He's Not? (Micha Boyett, guest writer)
One mom's reflections on pregnancy and all that really matters.
Is This What Love Looks Like? (Jen Pollock Michel)
Parsing mixed messages about the heart of marriage.
Why Boko Haram and ISIS Target Women (Katelyn Beaty)
The oldest way to spread a religion is not to evangelize people; it's to create new ones.
The Unexpected Book of the Bible that Comforts Me the Most (Laura Turner)
In the midst of my anxiety, I remember God's power through reading Revelation.
Moses and Jesus Didn't Have Their Dream Jobs By 30, Either (Liuan Huska)
Calling may look more like a wandering journey than a singular career path.
New Parents: Your Sex Lives Are Going to Change(Courtney Reissig)
How healthier expectations for marriage might keep us away from Ashley Madison.
Shared Savior, Split Traditions(Marlena Graves)
Why I try to be generous to Christians who see some important things differently.
To Kill a Predator(Caryn Rivadeneira)
What is it about this lion's death that has us so outraged?
Thanking Our Immigrant Parents (Jennifer Clark, guest writer)
How Master of None points to the joy, not the guilt, of "Honor your father and mother."
God Loves My Fat Body As It Is(J. Nicole Morgan, guest writer)
My weight does not hurt my witness.
How We Instagrammed Away Our Feelings (Andie Moody, guest writer)
Today's hipster irony and OMG sentimentality distracts from real-life sincerity.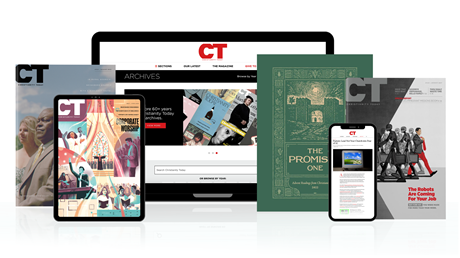 Annual & Monthly subscriptions available.
Print & Digital Issues of CT magazine
Complete access to every article on ChristianityToday.com
Unlimited access to 65+ years of CT's online archives
Member-only special issues
Subscribe
Best of 2015: Duggar Scandal, Beth Moore, and the Yoga Pants Debate
Best of 2015: Duggar Scandal, Beth Moore, and the ...