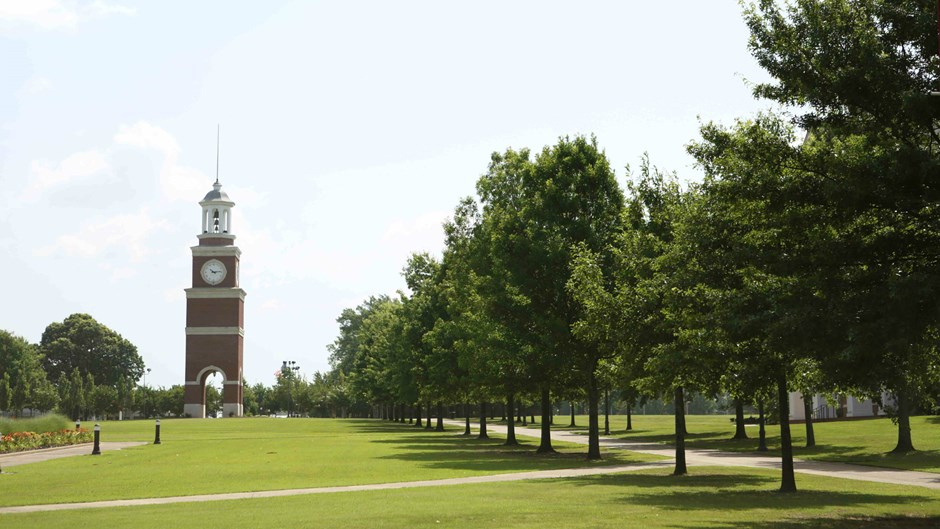 Image: Union University
Update (Aug. 31): Oklahoma Wesleyan University (OKWU) has dropped its membership in the Council for Christian Colleges and Universities (CCCU).
In July, two of the council's then 123 member schools in North America decided to permit same-sex marriage for faculty and staff. OKWU believes the CCCU's "deliberate and consultative process" of seeking one-on-one reactions from all member schools is instead harmful "ambivalence."
"We believe in missional clarity and view the defense of the biblical definition of marriage as an issue of critical importance," said Everett Piper, president of the Bartlesville, Okla., school, in a press release. "The CCCU's reluctance to make a swift decision sends a message of confusion rather than conviction."
On Aug. 29, the CCCU issued its own statement, saying that it would convene a special members-only conference call on September 21 to discuss the membership of Eastern Mennonite University (EMU) and Goshen College [see previous reporting below].
"We understand not all schools agree with the process we have chosen to take, as was demonstrated through the Aug. 3 withdrawal of Union University," noted the CCCU, which has finished consulting 90 percent of its member school presidents. "It is our prayer this issue will not further divide the CCCU, but rather result in clarifying our identity as an association and fostering supportive unity of each other in our respective missions and calling from the Lord."
According to a local radio station in Oklahoma:
President Piper [says] the council's ambivalence in deciding the status of two member institutions that have advised CCCU they will permit same-sex couples to be employed as faculty members indicates that it is time for Oklahoma Wesleyan to move in a different direction.
OKWU has an enrollment of 900 students. The CCCU now comprises 121 members in North America, including 3 in Canada and 2 US schools that joined this August. When affiliates are included, it comprises 156 institutions in North America. One of the possible solutions being discussed is for EMU and Goshen to be demoted to affiliate status.
-----
[Update Aug. 14:] More member schools of the Council for Christian Colleges and Universities (CCCU) may bolt if the status of Eastern Mennonite University (EMU) and Goshen College is not resolved soon.
Last month, the two Mennonite schools changed their policies on marriage. Both now allow faculty and staff to be in same-sex marriages. The CCCU board is consulting with the presidents of all member schools on what to do next.
Earlier this week, Union University withdrew from the CCCU, saying the decision-making process is taking too long. World reports that several other schools, including Oklahoma Wesleyan University (OKWU), may do the same.
Everett Piper, president of OKWU, told World he will announce a decision on whether to leave by August 31.
Piper called the CCCU process "bewildering."
"Unfortunately, now," he told World, "even if they ultimately do the right thing and remove EMU and Goshen from membership, the damage is done."
Shapri D. LoMaglio, CCCU vice president for government and external relations, said that no member schools have officially given the council a deadline. She said that the board has spoken with more than half of the CCCU's 120 members in the past two weeks.
"Our board considers this a top priority and is moving with all due diligence and urgency," she said.
One reason for the CCCU's deliberate process: the long history it has with EMU. That school was a founding member of the CCCU in 1976. Myron Augsburger, a former EMU president, was president of the CCCU from 1988 to 1994.
The CCCU board also is trying to balance the needs of member schools, who come from 35 different denominations. Those denominations disagree on a wide range of issues, from baptism and communion to contraception and human origins, said CCCU president Shirley V. Hoogstra in a statement.
"Until very recently," Hoogstra said, "there was not a divergence of opinion regarding hiring same-sex married persons. Now there is."
-----
[Originally posted August 12]
After two Christian colleges voted last month to change their policies on marriage, the Council for Christian Colleges and Universities (CCCU) promised to respond in a "deliberate and consultative" manner.
That approach is not good enough, says Samuel W. "Dub" Oliver, president of Union University in Jackson, Tennessee.
Union, a Southern Baptist school with 4,000 students, announced on Wednesday that it is withdrawing from the CCCU.
By dropping their non-discrimination policies on sexual orientation, CCCU member schools Eastern Mennonite University and Goshen College "abandoned fidelity to God's Word," Oliver wrote in a letter.
The CCCU board, said Oliver, knew the two schools were considering allowing same-sex married employee for years. Still they did not act, he said.
"There have been several gatherings where the Council could have been clear about our expectations of membership," he said in a statement. "The Council could have even deliberated and voted on such matters. We did not. As a result, we appear unprepared to state our commitments, much less take action."
Oliver has warned in the past that as many as 40 CCCU members could leave if Eastern Mennonite and Goshen are allowed to remain as members. Prior to Union's departure, the CCCU had 121 member campuses in North America.
No other member schools have withdrawn so far, said Shapri D. LoMaglio, CCCU's vice president for government and external relations.
The CCCU board discussed the situation at Eastern Mennonite and Goshen at their regular meeting in July. After that board meeting, the CCCU board "reaffirmed its commitment to a deliberative and consultative process," which included calling the presidents of all CCCU member schools to discuss the issue.
The "vast majority" of them affirm traditional Christian teaching on marriage, the umbrella organization said in a July release.
"The board and member presidents have made these phone calls a top priority," LoMaglio told CT. "In the two weeks since they met, the board has already called nearly half of our presidents."
CCCU was saddened by Union's decision but wished the school well, said president Shirley V. Hoogstra in a statement.
Hoogstra also defended the organization's handling of the issues raised by Eastern Mennonite and Goshen.
"Following a good and respectful process does not mean that we do not recognize the importance of this issue in our current cultural climate," Hoogstra said. "[W]e do, and as such, CCCU is advocating vigorously on behalf of schools that hold the orthodox view of marriage, and we will continue to do so both for our members and for others who hold that view but are no longer members."
But Oliver believes the CCCU and Union no longer share a common commitment to Christian teaching.
"The fact that this is not unanimous damages our witness," Oliver wrote to the CCCU. "The reason we are passionate about this is because what we are talking about is not a secondary or tertiary theological issue—marriage is at the heart of the Gospel. To deny the Bible's concept of marriage is to deny the authority of Scripture."
Oliver is also worried that the CCCU's lack of action could have legal implications. He and other Christian college leaders fear that their schools could be at odds with the federal government over their policies on sexuality. Because of that concern, Union wants to "maintain a consistency and unanimity with their faith family's commitment on issues like same-sex marriage."
The issue of whether Christian colleges could lose their tax-exempt status was raised during the Supreme Court's deliberations over legalizing same-sex marriage. During Senate hearings last month, IRS Commissioner John Koskinen told a Senate subcommittee that the agency has no plans to address the tax-exempt status of religious schools.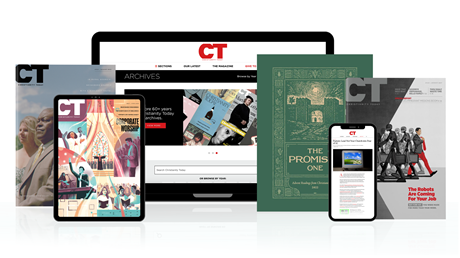 Annual & Monthly subscriptions available.
Print & Digital Issues of CT magazine
Complete access to every article on ChristianityToday.com
Unlimited access to 65+ years of CT's online archives
Member-only special issues
Subscribe
Oklahoma Wesleyan and Union U. Quit CCCU Over Same-Sex Marriage Moves
Oklahoma Wesleyan and Union U. Quit CCCU Over ...