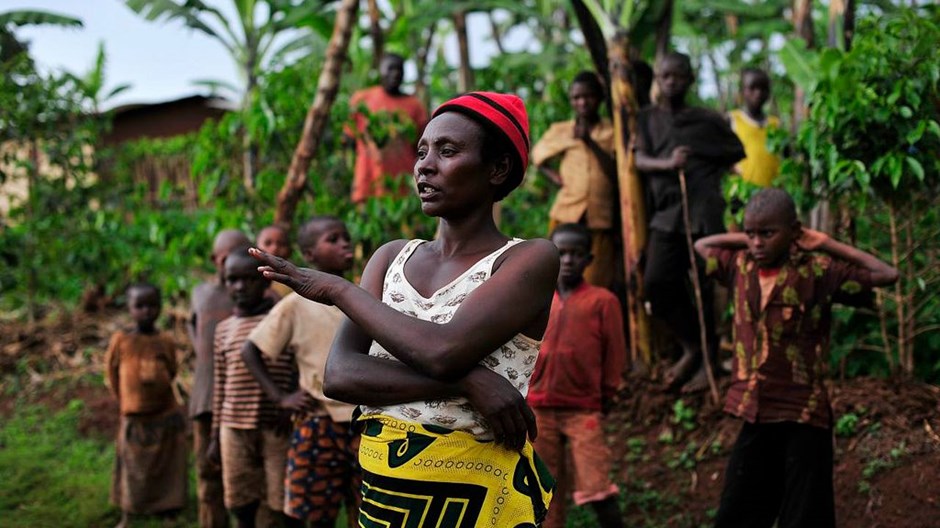 As our group lumbered through Rwanda's hand-cultivated hills in a small van this past July, we met enterprising women and men who had taken out small loans through community banks or church-sponsored savings groups. They told proud stories of having improved their lives with as little as 15,000 Rwandan francs. Just 20 American dollars.
I started a business.
I bought a bike.
I have a mattress.
I employ two people on my farm.
My children drink milk.
These were the testimonies of those whom God had helped—by helping themselves. After receiving biblically based training, they borrowed small amounts of money, chose how to spend it, and with community support, paid back the loan over time.
Increasingly, global organizations and domestic nonprofits agree that reducing poverty comes from creative solutions involving the consultation and participation of the poor themselves. In other words, what people really need is a hand up rather than a handout.
"The people are the asset, the source of potential solutions, not the problem," said Angela Blanchard, President of Neighborhood Centers, a Houston charity whose work was recently featured in The New York Times.
The organization serves more than half a million people, mostly immigrants, through its bottom-up strategy. Rather than delivering brick-and-mortar solutions (housing, hospitals, schools), Neighborhood Centers begins by listening to people, spending hundreds of hours in interviews and meetings. This campaign not only elucidates issues but also helps to identify local leadership. Neighborhood Centers provides program funding, but their ultimate success depends on engagement from the community they hope to serve.
"God helps those who help themselves" is a common (though not biblical) phrase that makes some evangelicals cringe. We worry that it presents a skewed view of salvation and grace. But looked at in a different way, it points to an effective approach for empowering the poor.
The war against poverty depends, at least in part, on the poor helping themselves. This isn't to make a political argument or to shirk personal responsibility. The rich and powerful among us still must redress systemic injustice, which denies the poor access to strategic resources and important opportunities. But the key to fighting poverty isn't reliant upon the rich doling out guilty money.
A troubled conscience can often inspire the kind of charitable giving that Nobel Prize winner and microfinance expert Muhammed Yunus critiques in his book, Banker to the Poor:
When we want to help the poor, we usually offer them charity. Most often we use charity to avoid recognizing the problem and finding a solution for it. Charity becomes a way to shrug off our responsibility. But charity is no solution to poverty. Charity only perpetuates poverty by taking the initiative away from the poor. Charity allows us to go ahead with our own lives without worrying about the lives of the poor. Charity appeases our consciences.
If we give to appease our consciences, the benefit for the poor won't last. This approach is too whimsical, too self-focused, and too ignorant of the poor's resourcefulness and their God-given capabilities. And as Peter Greer, CEO of HOPE International, explains in his book, The Poor Will Be Glad, "Misguided giving can actually rob the poor—not of their physical resources, but of their dignity, responsibility, and self-worth."
Daily, I am sobered by the reminder that I have been given much: health, clean water, education, air conditioning. Holy Scripture affirms that much will be required of me—and my comfortable and convenient life. Yet if Jesus calls his followers to the lifetime discipline of radical generosity—of giving up for others' gain—it isn't to soothe our troubled consciences or to punish us for our privileges. No, it is to promote the lasting flourishing of every person bearing his image. People like Beatha, a middle-aged Rwandan woman I met last month.
As the afternoon light faded, she recounted the horrors of the 1994 genocide. She described the day the militia stormed their house, killing her Tutsi husband and their toddler. "It's not an easy story to tell," Beatha whispered in the dusky shadows of day's end. "When I think back, I don't think humans did those things. Those were animal acts."
She spent days pretending to be dead before she was eventually rescued and reunited with her three surviving children. But deafened, disabled, and desperately poor, she sank into hopelessness. "I couldn't provide for my children. I couldn't lift myself up," she recounted. "They survived by eating garbage."
Several months later, a neighbor told Beatha about small loans for genocide survivors through HOPE International's partner, Urwego Opportunity Bank. "My friend forced me to take the loan, insisting she would pay it back if I couldn't," Beatha told us. "She said, 'We know you used to be a warrior woman. You are capable.'"
With Urwego's loan and skills from previous vocational training, Beatha launched a small business making handcrafts and clothes. "God blessed my hands, even in that condition." After four months, she repaid her loan. And took another. And another.
Now, 20 years later, business booms, and Beatha lives in a well-kept house with a small yard. She employs a staff. She has sent her children through school. "I felt my own dignity working with UOB. Help me to thank God."
We serve a God, who rises to the defense of the fatherless and the widow, the poor and the vulnerable (cf. Ps. 12:5), and he calls each of us into his campaign of compassion and material support (cf. James 2:15, 16). Yet the Bible tells stories of God helping women and men to help themselves: Ruth, a poor widow, gleans ears of grain in Boaz's field; a widow in Zarephath feeds Elijah, surviving famine by her small supply of oil and flour; another widow wards off creditors by borrowing jars and discovering a miraculously replenishing supply of oil.
The sheaves, the flour, and the oil, like Beatha's $20 loan and vocational training, were means ultimately too small to provide for their needs. But God blessed them. And he blessed their hands. Though a wealthy landowner, a prophet, and generous neighbors had important roles to play in God's rescue, these poor women were also helped when, by obedient faith, they took action to help themselves.
Jen Pollock Michel traveled to Rwanda with HOPE International. Read more about her involvement with HOPE on her blog.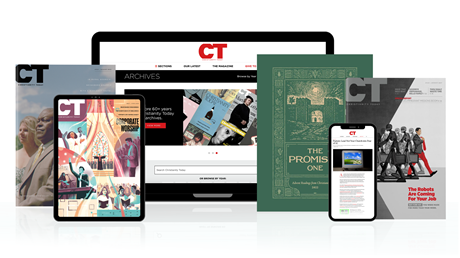 Annual & Monthly subscriptions available.
Print & Digital Issues of CT magazine
Complete access to every article on ChristianityToday.com
Unlimited access to 65+ years of CT's online archives
Member-only special issues
Subscribe
God Does Help Those Who Help Themselves
God Does Help Those Who Help Themselves