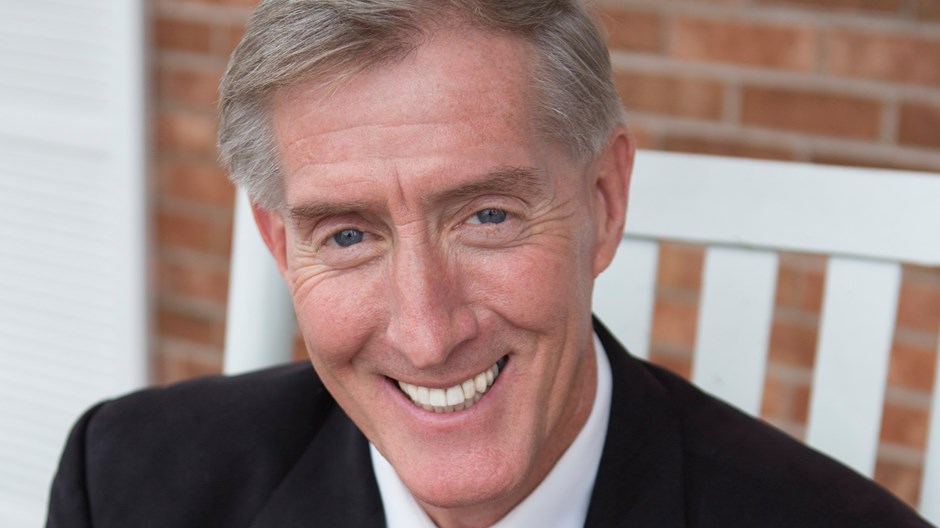 Hope was in short supply when James "Jimmy" Epting became president of North Greenville College in 1991.
Enrollment at the two-year college had dropped to 329 students and the school's finances were on shaky ground. Trustees for the Tigerville, South Carolina, school feared it might close down for good.
With Epting at the helm, however, the Southern Baptist college triumphed. He raised close to $50 million through a pair of capital campaigns. It became a four-year school and then a university, with more than 2,600 students by 2015.
The chair of the trustee board called Epting's first 23 years a season of miracles, making Epting a beloved figure—complete with a statue of him at prayer near the campus center.
Then, in the space of two minutes, his career came to an end.
In October 2014, Epting's son Paul filmed a short cellphone video that apparently exposes an affair between his married father and a female college staff member.
"It's over, Dad," Paul Epting says on the video.
By January, school officials announced that Epting would take an immediate sabbatical and retire in May, citing health concerns and unspecified other reasons.
"We are deeply grateful to Dr. Epting for his 23 years of service and thankful for the miracles God has performed at the university under his leadership," said Beverly Hawkins, chair of the university's board, in a press release earlier this year.
Hawkins did not respond to a request for comment. Neither did the school's interim president or board chair.
The video did not become public until last week. Still, the sudden nature of Epting's departure had raised eyebrows, said Camille Lewis, a former adjunct professor at North Greenville. She began tweeting about the video after seeing it Friday.
"It confirms a lot of the suspicions that were raised in January," she told CT. "It's all just very sad."
Lewis said she ran afoul of Epting for critical comments she made to The New York Times and on Twitter about a controversy over cases of sexual abuse at nearby Bob Jones University. Her supervisor reprimanded her for those comments at Epting's request, she said.
Lewis's husband, a North Greenville professor from 2007 to 2014, said his jaw dropped after seeing the video. He wished the school had come clean when Epting first stepped down.
"We are so concerned about protecting our external reputations," Grant Lewis said. "This is not the way to bring closure."
Cody Fields, a blogger and 2009 North Greenville graduate, is critical of the school's leadership.
"They outright lied to us," he told CT.
Fields had interviewed Epting several times while working for the college newspaper as a student. He said Epting was well-loved on campus. The first time they met was when Fields was on a campus tour as a prospective student. Epting ran into the tour group and welcomed them warmly with hugs, he said. That one encounter made North Greenville feel like home from the start. Now his feelings for the school have begun to sour.
"It just sucks that this is all coming out now," he said.
Jeremy Rose, who attended North Greenville from 1997 to 2001, called the news about Epting heartbreaking.
He said that Epting had changed his life as a student. Rose went to North Greenville to play football, but hurt his knee and later dropped out due to poor grades. He transferred to another school and got in trouble there. Not knowing what else to do, Rose called Epting for help. Epting gave him a second chance and allowed him to come back.
"He was a friend to me when I didn't deserve it," he said. "The man on that video—that's not the man I knew."
Rose hopes that Epting will repent and make amends in the future. But he hopes Epting's critics will show the former president some grace as well.
Chris Gehrz, associate professor of history at Bethel University in St. Paul, Minnesota, said that Christian colleges can be tempted to cover things up when a leader goes astray.
Presidents of smaller Christian schools sometimes have an "over-sized" presence on campus as the face of the institution, said Gehrz, author of The Pietist Vision of Christian Higher Education (InterVarsity Press, 2015).
That can be good when a president is as successful as Epting was. But that success can backfire as well, he said.
"It's dangerous for an institution's identity to be so bound up with one person," said Gehrz.
The controversy over Epting's alleged misconduct comes at a time when North Greenville and other Council for Christian Colleges and Universities (CCCU) members are already dividing over issues of sexuality. Union University, a Southern Baptist school in Jackson, Tennessee, recently left the CCCU in protest of the decision of two colleges—Eastern Mennonite University and Goshen College—to affirm same-sex marriages for staffers. Other CCCU members have threatened to quit if the CCCU does not remove Goshen and Eastern Mennonite as members by today (August 31).
The CCCU board of directors will hold a conference call with members on September 21 to discuss the standing of the two schools.
"It is our prayer this issue will not further divide the CCCU, but rather result in clarifying our identity as an association and fostering supportive unity of each other in our respective missions and calling from the Lord," the CCCU said in a statement.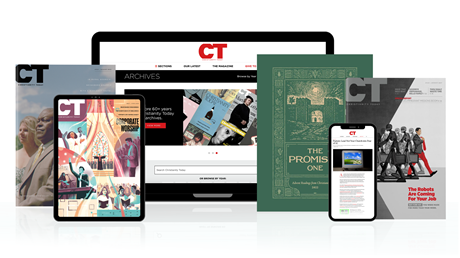 Annual & Monthly subscriptions available.
Print & Digital Issues of CT magazine
Complete access to every article on ChristianityToday.com
Unlimited access to 65+ years of CT's online archives
Member-only special issues
Subscribe
A Christian College President Falls
A Christian College President Falls