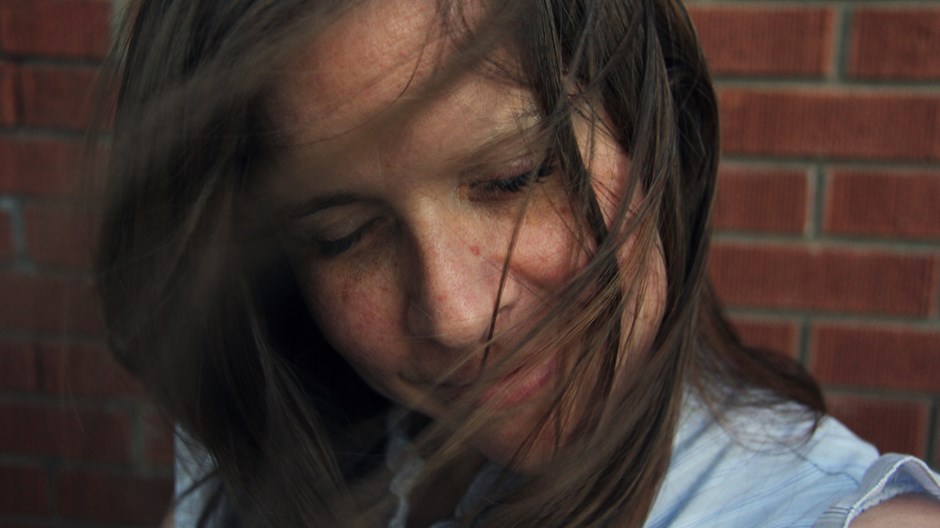 Image: M Car / Flickr
I was born cute—came squalling out of the womb with a head of dark hair and blue eyes. The hair turned blond before my first birthday and the eyes turned bluer. We were all small babies, petite and small-boned. I was born cute and stayed that way until I hit my teens.
Something happened in middle school; I remember the moments exactly, imprinted on my mind and heart. You never forget a trusted adult calling you homely or pinching the flesh on your strong thigh, saying, "If you can pinch it, you're too fat." I killed cute in middle school and claimed ugly instead.
Sometimes I think it is great grace to have turned into the person I am today, to have lost the youthful cuteness, to not meet the standards of what is deemed beautiful (or, in my circles, "smokin' hot"). It would be difficult to say that I thank God for giving me the body I have because the truth is I despise my body more than I love it. I despise it because no matter how I nourish it, feed it healthy, whole things, I cannot control it.
But you could… , you might say. There are any number of ways to control the body I have been given: Do this gym program or workout regimen. Get plastic surgery. Tighten this and suck in that. Perk that and straighten this. Eat this, not that.
Despite our shocked reactions to Renee Zellweger's new face, plastic surgery and cosmetic injections aren't just for the Hollywood A-list. Living in the Dallas-Fort Worth area, my pastor has joked that there's nothing to do around here but get plastic surgery and work out. "That's why everyone is so beautiful here!"
It's true. People are beautiful in DFW—outsiders comment on it every time they come visit me. The look they notice comes from a meticulousness about appearance, health, and fitness: trips to the gym, carb-free lunches, tanning beds, manicures, highlights. For some, boob jobs as early as high school graduation, fillers and procedures once the wrinkles come.
This epidemic is not unique to my city, nor to blonde, tan women with Botox. All of us are, in some ways, mastered by beauty or our perception of it. How often do we ask: What are we controlling? What if it's us who are being controlled? We find ourselves controlled by a status quo, controlled by a fad diet, controlled by a trendy look, controlled, even, by some Bible verses taken out of context about caring for the body and beauty.
When I think back to the times I felt most beautiful, most nourished, most comfortable with my body and its natural curves and inclinations, they were not the times I was most in control of those things, but the times I worried least about them. They were the years when I worked hard at my vocation, invested deeply in the people in my life, cared little about the unruly nature of my hair, and my crinkly eyes when I laughed large.
Beauty wasn't about what was inside of me or even me myself. Beauty was all around me if I'd stop looking in the mirror long enough to see it. Beauty was in the people with gaps in their teeth and not in their thighs. Beauty was in people with wrinkles by the sides of their eyes, proof they'd laughed hard all their lives. Beauty was in the calloused hands of men who toiled deep and held their babies tenderly. Beauty was in the split ends of a hardworking mama's hair. Beauty was in the soft belly and swollen breasts of a new mother. Beauty was in the potbelly of a well-fed and well-loved man, and in the sparkling eyes of his adoring wife. Beauty was in the shoulders of a young man who spent more time carrying the burdens of his friends than in the gym sculpting muscles.
This is true beauty, and it is not because I am not a beautiful person that I say that. It is because God gave me the gift of this body, this temple, for this day, in this location. A friend told me, "I'm proud of you, for not caving to the status quo in this area." I heard what she was saying, but I thought, "Oh, if only you knew how my spirit has buckled under the weight of a beauty I'll never be. It has killed my joy in recent years, in ways I never knew it could."
I have to repent daily for my preoccupation with me and this thorn of my flesh. I have to repent for judging the size of my thighs and nose and lips and the unruly hair. Because the truth is this body is the gift of God to me but for him. My body is not a tool to sharpen and shape, it is a tool for the ministry of the Holy Spirit. The feet that bring good news. The eyes that stare into the eyes of hurt people. The hands that minister healing. The body that curves itself to the brokenness it is surrounded by. God gave me this body, this life, and it is a vapor—passing away quickly, moment by moment.
What is most beautiful in a person is their captivation by Christ, the confidence of their salvation, and their sincere condolences to the wasting body of flesh they've been given. "So we do not lose heart. Though our outer self is wasting away, our inner self is being renewed day by day." - 2 Corinthians 4:16
Lore Ferguson is a freelance writer and graphic designer living in Dallas, Texas. You can follow her on Twitter @loreferguson and read more of what she's saying at Sayable.net.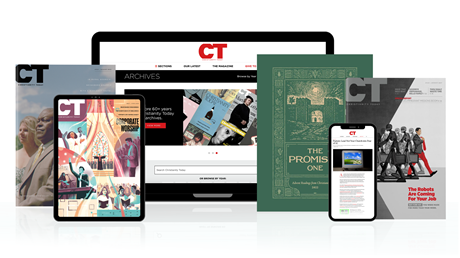 Annual & Monthly subscriptions available.
Print & Digital Issues of CT magazine
Complete access to every article on ChristianityToday.com
Unlimited access to 65+ years of CT's online archives
Member-only special issues
Subscribe
Beautiful Beyond Our Control
Beautiful Beyond Our Control