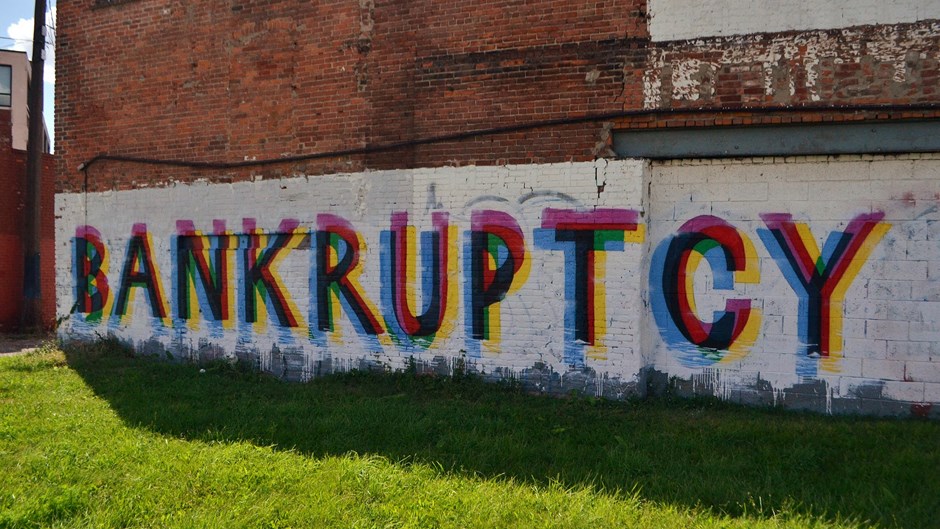 Image: Matt Taylor / Flickr
National headlines declare that the long-troubled city of Detroit is at last revitalizing, as decisions and dollars get poured into its future… and the arts in particular.
This year, officials launched a $650 million project for a new entertainment district, centered around cultural cornerstones like the Fox Theatre and Detroit Opera House. Detroit's emergency manager Kevyn Orr announced he would keep the Detroit Institute of Arts' historic pieces from auction, since selling the artwork would cause turmoil in the community, especially among wealthy patrons.
These moves have been controversial. Is art really a worthwhile investment for a bankrupt city?, some ask. Is this how we should be spending our money?
Art holds promise for Detroit's future, but these kinds of projects often treat the city as a blank slate—imagining a savvy, cultured art scene for the powerful, wealthy people they hope will soon move into the Motor City. Meanwhile, a culture of arts already exists in Detroit, among the people who actually live there and pour their energy and inspiration into revitalization efforts.
I know because I find myself among them. It's not glamorous at all; some days the pollution from the neighboring oil, steel and auto industries gets so bad that we close our windows so that our eyes don't burn. In my neighborhood of Southwest Detroit, less than one third of teens go on to graduate from high school, and nearly 50 percent of adults are out of work or unemployed.
Art is important in this picture of Detroit too. When many people think of Detroit, they recall the statistics—the outsourced industry, crime, blight, and ruin. But far from abandoned, Detroit has a vibrant community of talented people finding employment and hope through God's vocational call. Beauty, design, and art belong at the center of this vision to engage our city.
Theologian Frederick Buechner said, "Vocation is the place where the kind of work we most need to do meets the kind of work that most needs to be done." In the Christian community, we get to identify the God-given gifts we see in one another and create opportunities to pair those gifts with the needs around us. While we often think of straightforward needs found in poor communities—spiritual guidance, food, shelter—we can also see creative vocations making a meaningful impact.
In Southwest Detroit, artful expression is good for the community and for the creators themselves. As the director of Grace in Action Collectives, I see young people discovering their call within the neighborhood's rich creative history. From the large-scale murals that brighten up blighted neighborhoods to the honest voices of open mic nights, Detroit deserves an authentic, expressive art scene, and its artists deserve to be seen and heard.
And yes, the arts stand to have a positive economic impact too. Take one creative teen who got into graphic design and screen printing in high school and launched a youth-run print and design collective through Grace in Action. His company, Stitching up Detroit, designs and prints shirts in Southwest Detroit for customers throughout the United States. In its second year, Stitching up Detroit is set to bring in enough revenue to buy laptops for its high school-aged staff and develop training programs for students. They partnered with community organizations to bring the neighborhood its first skateboard retailer and engaged with the city's art movement by participating in the Detroit Design Festival this year.
This is just one example of how Detroit's residents are tapping into their giftedness to bring industry, employment, and vision to their city. Some may assume graphic design is not what neighborhoods like Southwest Detroit most need, but vocational call is God's design, and art continues to serve as a tool for Detroit revitalization – from the DIA to David's screen print shop.
Last week, a federal judge approved Detroit's plan to exit bankruptcy and achieve financial viability again. As The New York Timesnoted, the city's efforts to save its art collection may be to thank:
A plan to save the collection from sale — which came together over the last several months and is being called "the grand bargain" — raised more than $800 million from foundations, private donors and the State of Michigan essentially to ransom the museum from city ownership. The bargain provided the money to help save public workers' pensions, as long as the museum was protected and owned by an independent charitable trust, as are most large American museums.
As Detroit and other rustbelt cities revitalize, the power of their future will depend on engaging current residents in their cities' change. It is through this that two cities—the grassroots arts culture of the neighborhoods and the vision for an artsy downtown Detroit—will become one. Allowing God to lead in surprising ways, and casting vision alongside existing communities and their strengths is where the key to a deeply hopeful, culturally authentic future lies.
Meghan Sobocienski is a deacon in the Evangelical Lutheran Church in America. She is director of Grace in Action Collectives in Detroit, Michigan, an initiative funded by granting organization Wheat Ridge Ministries. You can find her at www.graceinactiondetroit.org.
For more on Christian efforts to revitalize Detroit, check out CT's This Is Our City project.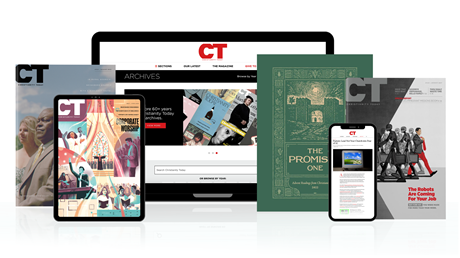 Annual & Monthly subscriptions available.
Print & Digital Issues of CT magazine
Complete access to every article on ChristianityToday.com
Unlimited access to 65+ years of CT's online archives
Member-only special issues
Subscribe
Why Bankrupt Detroit Needs Art More than Ever
Why Bankrupt Detroit Needs Art More than Ever