true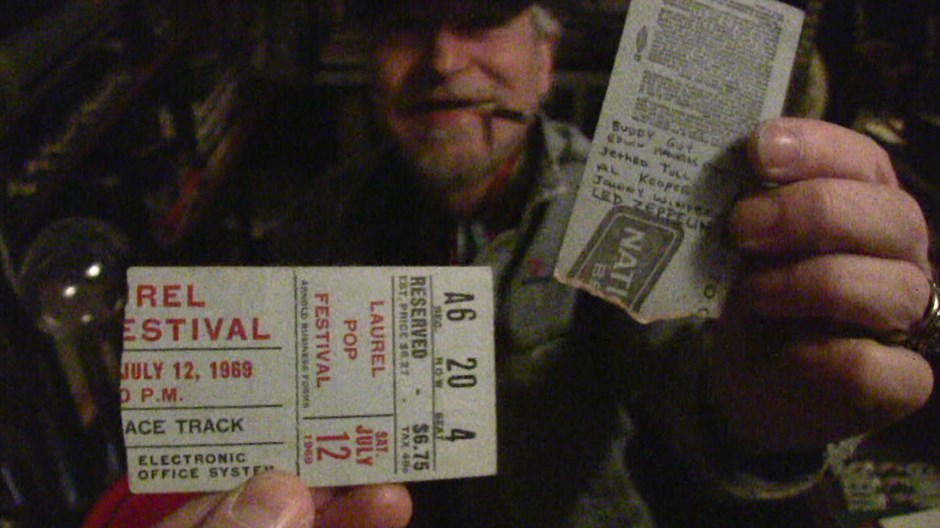 As smaller, regional film festivals go, the Virginia Film Festival in Charlottesville is consistently in the top tier. Its early November scheduling allow the programmers to judiciously select a few high profile awards contender that have already premiered at more prestigious film festivals but have not yet been distributed.
This year's slate included The Imitation Game, The Sound and the Fury, The Humbling, Foxcatcher, and Mr. Turner.
Charlottesville's status as a university town also means that filmmakers can find a diverse audience for quality fare that my never reach the multiplex. Stanley Nelson's Freedom Summer, for instance, is the sort of film one might expect to see on PBS's American Experience. But where else are you going to get to discuss the film with Julian Bond?
This year's festival also seemed to draw more than its fair share of attendees to present and discuss various films. Barry Levinson was on hand to answer questions about The Humbling and The Natural. Katie Couric led discussion about the obesity-themed Fed Up, and Hal Holbrook presented his one-man show, Mark Twain Tonight! in support of Scott Teems's documentary, Holbrook/Twain: An American Odyssey. Authors were on hand to promote new films based on novels, including Wish You Well and Low Down.
Prefer an opportunity to see classic fare on the big screen? The festival offered retrospectives of Dr. Strangelove, Dead Poets Society, The Wizard of Oz, and early Chaplin shorts.
With such a full slate over four days, it is admittedly hard to pick personal favorites. But for me, a pair of documentaries really stood out.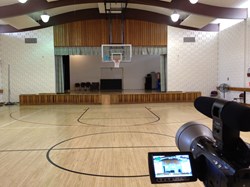 Jeff Krulik's Led Zeppelin Played Here attempts to discover the truth about a persistent legend that one of the band's earliest performances was for a crowd of around two hundred at a youth center in Wheaton, Maryland. Krulik finds plenty of people who have heard about the concert and even a few who claimed to have attended. That none of their recollections exactly correspond make the mystery more tantalizing. Was the concert on the same night as Richard Nixon's inauguration? Did the band perform as The New Yardbirds? The director even corners Zeppelin members at their Kennedy Center celebration to ask if they remember playing the gig. Even they can't remember.
The quest for an answer provides a context for a delicious slice of Americana, as we get a glimpse into a pre-Internet age in which rock groups we now consider legendary played the strangest of venues. My favorite story regarded Alice Cooper performing at a community college in Northern Virginia . . . in the cafeteria! The film also acts as a case study for the vagaries of memory.
If Krulik had been more diligent about teasing out these two subtexts, the film would have been a home run. But even just waving at them as he doggedly pursued one lead after another was enough to make it fun, and fun documentaries are hard to come by.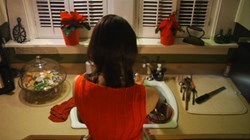 Robert Greene's Actress is not what I would call fun. The film is an intimate—at times uncomfortably intrusive—chronicle of Brandy Burre's attempt to get back into acting after a years-long hiatus. I asked Greene if any of the footage was from installations or whether a cameraman was present at all times. He said the latter. In lesser hands such intimate footage might have been voyeuristic or titillating, particularly once Burre's domestic partnership begins to unravel. Greene said, "I just wanted to put her on stage, shine a light on her and see all the contradictory, revelatory truths that would emerge."
Since Actress was not a hidden camera film, one of the key questions it confronts the audience with is whether or not Burre ever stops playing for the camera. And if she didn't, was that by choice or unconscious reflex?
I appreciated that the film was not particularly editorial. The fact that Greene did not ask Burre (or her partner, Tim) to sign a release until after the film was completed was an interesting gamble. It certainly appeared to have empowered the subject of the film in ways that don't seem typical. That fact, of course, also complicates whatever generic sympathies we might feel for Burre as a representative of a class of fellow human beings—actors—who have been systematically divested from any real ability to have a private life once the camera stops rolling.
Greene's last film, Fake it So Real, was about independent professional wrestlers. The two films can be linked in that they are both about people who perform for a living, and they both explore the ways in which the identity of the performers gets conflated with the roles (rather than the character) they play.
Actress may not have been a surveillance film, but it reveals something about our surveillance based infotainment culture. The more we break down the barriers between public and private, the more we internalize the sense that we are being watched—and hence need to perform.
Kenneth R. Morefield is an Associate Professor of English at Campbell University. He is the editor of Faith and Spirituality in Masters of World Cinema, Volumes I & II, and the founder of 1More Film Blog.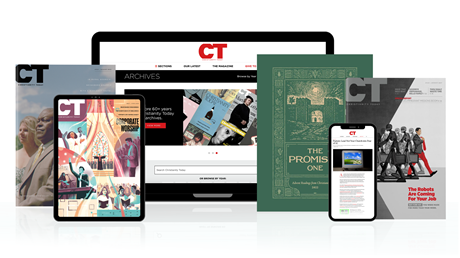 Annual & Monthly subscriptions available.
Print & Digital Issues of CT magazine
Complete access to every article on ChristianityToday.com
Unlimited access to 65+ years of CT's online archives
Member-only special issues
Subscribe
Great Stories – But Are They True?
Great Stories – But Are They True?