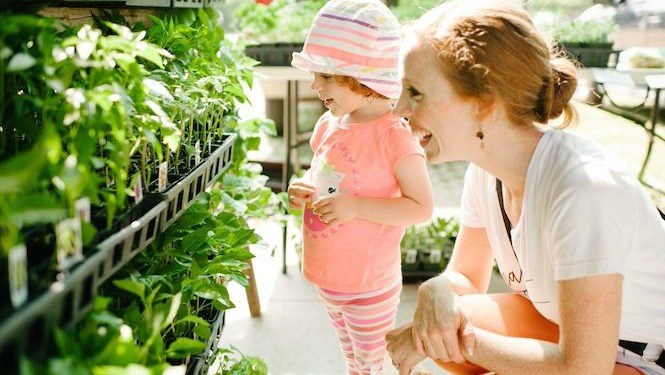 Image: Faith Teasley Photography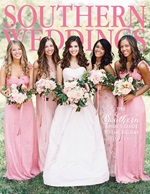 In today's booming wedding industry, Southern Weddings magazine editor Lara Casey tries to skip over popular trends to focus on the meaningful parts of marriage: the love stories, family ties, and old traditions.
A Christian who sees her work as ministry, Casey heads up the popular wedding magazine and website as well as Making Things Happen, a movement inspiring women to pursue their dreams and goals. Over the past several years, as her professional profile has grown, Casey, 34, has seen God shift her life away from detail-oriented perfectionism to the joy of life's simple pleasures.
But like many of us, she stays busy, or keeps a "full life" as she prefers to call it. Social media snapshots capture bits of her full and colorful days: her handwritten inspirational notes, smiley redheaded daughter, and stylish photo shoots with the Southern Weddings team. Now, Casey is revealing even more about her life and inspiration in her forthcoming book, Make it Happen: Surrender Your Fear. Take the Leap. Live on Purpose. (Thomas Nelson, December 2014).
After reading her book, I interviewed Lara by phone, and we chatted about motherhood, priorities, and over-the-top weddings.
Between your work at Southern Weddings, Making Thing Happen, and beyond, you do so many things. Is there an overarching vision that unites them all?
Absolutely. I think to most people's eyes it would seem that all of my job roles are in some ways disconnected—I'm the editor in chief of Southern Weddings, I do consulting work for small businesses, I've just written this book, and I have several other things that I do, but they all have one very specific core message and that is that the impossible is possible. And my main goal is to encourage people to live meaningful lives and to direct all of their energy and their talent to serve other people.
Your daughter, Grace, seems to be a big part of what you do. How has motherhood impacted your business decisions?
It's changed everything. Becoming a mom made my time not my own anymore. My time became far less about me and my schedule and my sleep, and became about this little person. And Grace, her name means exactly what the word is—grace, it's God's grace, something we totally did not deserve. But God thinks otherwise, and she is a reflection to me every single day of the fact that God loves me.
Motherhood has flipped my life inside-out in that way. It's made me release control in so many areas where I would hold tightly onto my own plans. It's flipped my idea of a controlled "perfect" life on its head and showed me what it's really about, and it's really about just the moment-to-moment loving well, loving people well and finding joy in the small things.
Why did you decide to write this book, Make it Happen, and why this topic?
Over the last six years, seven in January, I've led a workshop called Making Things Happen. And when I started this workshop seven years ago I was a very different person. God had yet to beautifully flip my life inside-out, but I started the workshop to encourage other people to make more things happen, to chase their dreams, to go after those big ideas. And as God started to completely refine my heart, it changed. It's the total opposite now. Now, the goal is to help people live meaningful lives, to simplify their lives, and to do less and let go of things, to say no in order to live life on purpose instead of by accident.
What compelled me to write this book is hearing the stories of thousands of women who are and were living by fear, motivated by fear—fear of people, comparison, of so many things that were crushing them and crushing their ability to give to this world the things that it needs. And that just pained me. And so I would write blog posts trying to encourage people in the right direction, and encourage people from my own mistakes too, and then I just thought "I need a way to be able to hand people a book of paper that tells everything I want to say," and so that's where the book came from.
What would you say to someone who says she doesn't have big dreams or a desire to make big things happen? Is your message only for entrepreneurs?
I would say that this book is redefining what "making it happen" means. Defining the "it" is the point. Because for me, my "it" was big dreams and more money, and popularity and status, and really fueling my pride, and now I know that the only "it" that matters is the gospel, and it is living on purpose for loving people well—to glorify him and not us. So really the book is about surrender, and you see that from the very first pages.
I've learned that surrendering to his plans over trying to control and craft our own plans, that's really where life starts to happen. And I've seen that in my own marriage specifically, which I do talk about a lot in the book. God really flipped my marriage on its head too, and he showed me through my marriage crumbling, and almost ending, and then him redeeming that, that the impossible is possible only through him—not through my own effort, but through me surrendering my ways to his.
Let's talk about Southern Weddings. What makes this magazine and website different?
Our mission is to inspire brides to cultivate a meaningful beginning to married life, and we know that the wedding day is just the beginning. It's an opportunity to celebrate two families coming together to celebrate the beautiful, meaningful, unique love story that couple has brought together, and most of all, though, as you so beautifully wrote in your book, it's about glorifying God. I mean if you're a believer that's what the wedding is for—to say "thank you" to God and to say "thank you" to your family for being a part of that.
While we don't title ourselves a "Christian wedding magazine," that's the heart of where I operate from. There's a lot that goes into it, they need to know a lot of details on "How do you deal with wedding etiquette?" "What duties does the maid of honor have?" and so forth. But more so, we want them to start thinking about "How do I plan for my marriage?" "What types of things do I need to think about beforehand?" ….
For me, now being almost 9 years into marriage, I know that the very best parts of life have come from those challenges and triumphs we've had in marriage. I feel like marriage is one of the greatest gifts God has given us. And so how do we help young couples understand that in their young stage of marriage, that there is really good stuff ahead if they're willing to invest that time and heart into their partner?
Do you ever get pushback from people in the wedding industry because of your faith?
We don't, because we really march to the beat of our own drum. I pay very little attention to what happens in the wedding industry because I don't want to create content in reaction to what other people are doing. I want to create it from an authentic heart that is living and loving right in front of me.
We really try to, at the core of our core, obviously celebrate marriage, to celebrate love, and also the culture of the South. And we believe those two things are very married together—that Southern hospitality and graciousness and a feeling of family and togetherness is inherent in what we do.
If trends don't drive your content, what does? What are you looking for when you choose weddings to feature on the blog or in print?
No. 1, we look for a great love story, and we can see that on the page in great photographs. We look for a couple that's really engaged with each other because that's what we want our brides to have on their own wedding days—to be present.
We look for great photography as well, that clearly tells the story of the day, so we know the special unique items, maybe it was a grandmother's quilt that was used on the day. And there's also a very technical matrix that we use on the back end. We want to make sure we're covering almost all areas of the South…. We try to create a wide variety of styles, locales, and wedding budgets so that there's really something for everyone.
But I'd say most of all, we want the content to be approachable. We want the bride and groom to be able to realistically envision themselves in our pages… One thing that's different about us, I would say 80-90 percent of our models are actually real couples, or real brides, or our readers. It's important that readers can relate to what they see.
How would you respond to the criticism that weddings have become too big, or are out of control? Is simplicity the answer?
I don't think it's about the amount of money that someone spends on a wedding necessarily. I think that you could spend even $500 on a wedding and still miss an opportunity to celebrate a meaningful beginning to married life.
I think it's really about the heart behind why is that money being spent, or why are these details in place. Is it to show off wealth or for some other external reason? Or is money being invested in something that will leave guests with a really powerful message, or help couples to tell a really meaningful love story that could transport them or speak to their lives in some way?
In your book you mention you believe there are no "industry secrets"—that we are "blessed to be a blessing." What do you mean by that?
We don't know how many hours or minutes we have on this earth, and I think we are to use them very well. And whether that means giving as much wisdom from my own past mistakes, or my triumphs—whether in business or life or whatever it is—that's why I say we are blessed to be a blessing, that whatever we are given is not ours to begin with, it's God's, and so we're supposed to give it right back.
This interview has been edited for length.
Catherine Parks writes from home in Nashville, Tennessee, where she lives with her husband, Erik, and their two young children. Catherine cries at every wedding she attends and is the author of A Christ Centered Wedding: Rejoicing in the Gospel on Your Big Day, written with her mother Linda Strode.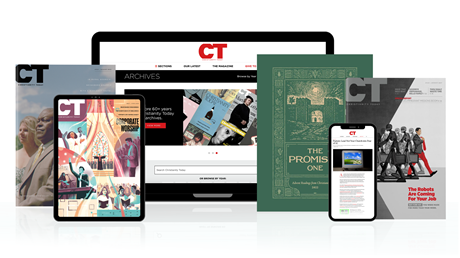 Annual & Monthly subscriptions available.
Print & Digital Issues of CT magazine
Complete access to every article on ChristianityToday.com
Unlimited access to 65+ years of CT's online archives
Member-only special issues
Subscribe
The Christian Editor Behind the South's Sweetest Wedding Mag
The Christian Editor Behind the South's Sweetest Wedding Mag