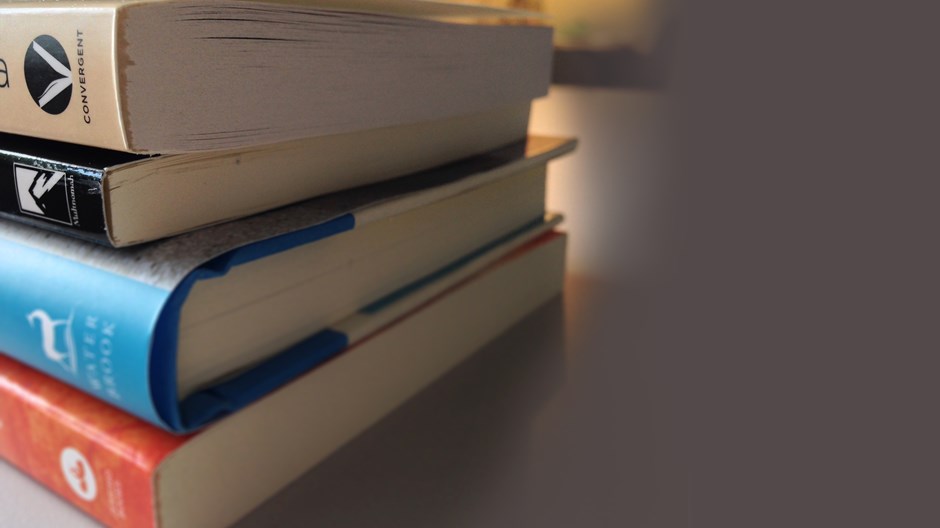 Update (Nov. 4, 2014): Crown has announced that it is separating the location and leadership of Convegent and Waterbrook Multnomah.
A leading Christian book publisher has resigned its membership in the National Religious Broadcasters (NRB) after a dispute over God and the Gay Christian, a new book published by an affiliated imprint.
In a letter to board members, NRB president and CEO Jerry Johnson said that employees of WaterBrook Multnomah Publishing Group, the evangelical division of Penguin Random House, worked on the book. The book, which argues that same-gender sex is not sinful, was published by Convergent Books, a 16-month-old Penguin Random House line that describes itself as "publishing books for progressive and mainline Christians who demand an open, inclusive, and culturally engaged exploration of faith."
"Unfortunately, while the Multnomah Publishing Group is separate from Convergent, as a legal and business entity, the staff of the Multnomah and Convergent operations are substantially the same," Johnson wrote. "Most notably, Steven W. Cobb serves as the chief publishing executive for both groups. … Other Christian workers do so as well. … This issue comes down to NRB members producing unbiblical material, regardless of the label under which they do it."
Cobb also oversees Image, Penguin Random House's Roman Catholic imprint that falls under the Crown Publishing Group division with WaterBrook Multnomah and Convergent. The Christian divisions are located in the same Colorado Springs offices. Crown and Penguin Random House are based in New York City.
"I asked them to reconsider and end the practice of having Christian workers from their publishing house work on Convergent projects," Johnson wrote. "They declined to do so at this time and asked how we would respond. I told them that if they wanted to remain NRB associate members, I would have to refer the matter to our Ethics Committee for review, or they could agree to resign their membership. They agreed to resign immediately."
Johnson declined to speak with CT and said his written thoughts about Multnomah's decision, which he wrote as part of a report sent to the NRB board by chairman Bill Blount, speaks for itself.
Meanwhile, Matthew Vines's book has prompted a strong response from longtime WaterBrook Multnomah author Albert Mohler, president of Southern Baptist Theological Seminary, including a full-length e-book.
"I believe that Multnomah is in serious danger of crashing its brand in terms of evangelical trust," he told CT. "I am quite certain that a host of evangelical authors share this deep concern."
Cobb said in an online statement released before the NRB letter that Convergent published the book "because we believe it offers a thoughtful examination of Scripture on the topic of same-sex relationships from a bold, young, evangelical writer whose first calling is to promote a civil, loving, and biblically based conversation on the subject." No Multnomah staff were forced to work on the book, he said. "I met with our entire staff, in small groups, to discuss it—and to emphasize to everyone my long-standing policy: No colleague of ours is ever expected to work on any book we acquire that violates their personal beliefs. Indeed, I did have a few staff members who came to me for further private discussion, and asked to opt out of working on this title."
In a brief telephone conversation yesterday, Cobb told CT he has no hard feelings toward the NRB and that WaterBrook Multnomah's mission closely aligns with the NRB.
Johnson's letter likewise notes, "You should know that the conversations were Christ-honoring and professional in tone; there was no bitterness on either side. We and they expressed a desire to revisit the issue of their membership if they separate the staff of WaterBrook Multnomah from the work of Convergent in the future."
In a brief written statement to CT, Cobb referenced Johnson's description of the tone of the conversations. "I couldn't agree more," he said. "In light of that, I believe that any further sharing of specifics would be a breach of the mutual respect between our two organizations, and I have no further comment on this topic."
While NRB's focus is its Christian radio, television, and Internet broadcasters, it lists several other Christian publishers as members, including Zondervan and Thomas Nelson (which are owned by NewsCorp's HarperCollins Publishers), and independent publishers Tyndale House and Harvest House.* The annual NRB conference attracts thousands of attendees and bills itself as the "world's largest annual gathering of Christian media professionals."
Random House created WaterBrook Press in 1996, then purchased Multnomah Publishers a decade later after Multnomah's expansion plans failed in the wake of the runaway bestseller The Prayer of Jabez. The imprint has a robust backlist, which includes David Platt's Radical, John Piper's Desiring God, and Stephen Arterburn's Every Man's Battle. But it has no titles on the current bestseller lists of either the Evangelical Christian Publishers Association (ECPA) or the CBA (an association of Christian stores).
In 2001, before being acquired by Random House, Multnomah dropped one of its most popular authors, novelist Philip Gulley, over his plans to publish a book promoting universalism. Gulley's latest, Living the Quaker Way, was the first volume published by the new Convergent imprint in September 2013. God and the Gay Christian is Convergent's eighth book.
While Convergent ramped up, an imprint aimed at a similar readership significantly pulled back. Like Convergent, Jericho Books is headquartered in an evangelical capital (Nashville) along with an imprint focused on evangelical readers (FaithWords, along with "positive, affirming" imprint Center Street). Like Convergent, Jericho is owned by a much larger New York publishing giant (Hachette) and is overseen by a longtime Christian publishing executive (Rolf Zettersten, formerly of Thomas Nelson and Focus on the Family). But in December, Publishers Weekly reported that Jericho's publisher, Wendy Grisham, was leaving the company and that Jericho would be significantly "scaling back" its titles. Its authors include Nadia Bolz-Weber, Jay Bakker, Philip Yancey, Shane Hipps, and Brian McLaren. Neither FaithWords nor Jericho are members of NRB.
Robert Jeffress, who pastors First Baptist Church in Dallas and is a board member for the NRB, said he wasn't part of the Multnomah decision, but he supports it. Jeffress said he published nine books through WaterBrook before switching publishers several years ago.
"I have great respect for Steve Cobb and consider him a personal friend," he said. "However, I do think it is a mistake for any Christian publisher to legitimize a point of view that is a clear perversion of Scripture."
Jeffress had not read Vines's book, but said the debate centers around its claim that biblical texts on homosexuality have been historically misinterpreted.
"I think you have to perform hermeneutical gymnastics to come to that conclusion," he said. "While there are many topics up for debate, this is not one of them for those who believe in the inerrancy of Scripture."
*Note: Due to an editing error, an earlier version of this story incorrectly named Howard Books (a division of Simon & Schuster) as a member of NRB. It is not. We regret the error.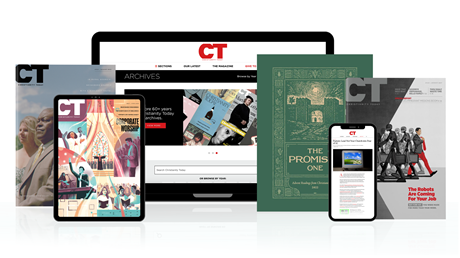 Annual & Monthly subscriptions available.
Print & Digital Issues of CT magazine
Complete access to every article on ChristianityToday.com
Unlimited access to 65+ years of CT's online archives
Member-only special issues
Subscribe
NRB Forces Out WaterBrook Multnomah Publishers Over Sister Imprint's 'Gay Christian' Book
NRB Forces Out WaterBrook Multnomah Publishers ...