true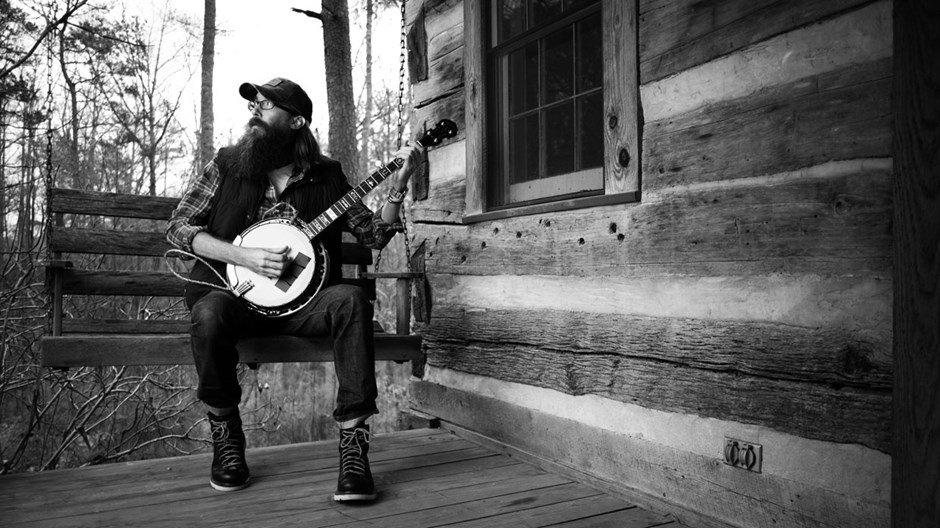 Image: Missing Piece Group
David Crowder was in a rut. After playing countless summer music festivals where he recycled the same jokes about Wal-Mart lawn chairs and Nintendo video game consoles way too many times, his fortunes—at least in terms of creative output—had fizzled. The gifted songwriter had become a bearded caricature of himself, offering slightly different chord progressions on the same basic worship songs ad nauseum. In early 2012, he played his last concert as the David Crowder Band at the Passion Conference in Atlanta, finally freeing himself to write a new musical chapter.
On Neon Steeple, which released on May 27, the Waco native has not only reinvented himself but gone quite a ways toward reinventing the Christian worship genre. Along with Gungor, which is not really a worship band at all anymore, Crowder (the solo last name, like Gungor, now does double duty for the founding artist and the band) rolls into one the country pomp of Mumford & Sons, the operatic charm of The Avett Brothers, and the twangy grit of Hank Williams, Sr. "Christian music" already sits kitty-corner to mainstream country on the musical matrix (and, in many cases, is vetted and marketed by the same Nashville label cubicle farm), and Crowder the artist has always toyed with classic country music, but something bigger is going on here than just a label-approved rootsy turn.
Power Pop Has Left the Building
To understand Crowder's reawakening, you have to see him in concert. At SonShine Music Festival in Minnesota last summer, for example, the band played many of the songs on Neon Steeple in an intimate sound-circle using mostly analog instruments like cello, acoustic guitar, and upright bass. The age of worship rock that started with Jeff Deyo turning In The Secret (I Want to Know You) into a power-pop song in 1999 has officially ended—and it's about time. That sound stayed around far too long.
Crowder's new album is a throwback and a step forward at the same time. The opening track, "My Beloved," starts with rapid hand-clapping—bearing more than a passing resemblance to the Rend Collective Experiment. A Baptist choir (they are always Baptists, aren't they?) borrowed from O Brother, Where Art Thou? chimes in with heavy reverb, then a frantic banjo takes center stage and never lets up. There are no discernable electric guitars or amplifier distortion, and a stomp box fills in nicely for a full drum set. We're not in Chris Tomlin territory anymore; or if we are, he has moved south, bought a stumpf-fiddle, and wears cowboy boots.
On the single "I Am," released on November 25, Crowder the man sings about the Resurrection and the power of redemptive grace: "There is no space where his love can't reach, there's no place where we can't find peace...." It's good to find that worship has not been watered down for the sake of a fiddle solo. "Lift Your Head Weary Sinner" has the feel of Black Rebel Motorcycle Club—you can sing the song in church, but you'll need to wear black leather and a keychain attached to your belt.
"Come As You Are" is David Crowder's best song in years. His voice soars above a pump organ as he sings about being healed by the work of the Cross. It's weepy and joyous at the same time, matching most recent Nashville country ballads note for note. On "Hands Of Love," you have a choice: you can either jump in place like hipsters at a Hillsong United concert or you can knee-slap with a neighbor. It's a total barnfest.
That said, Neon Steeple does run aground on a few tracks. "Jesus Is Calling" could have been the B-side to a Johnny Cash album circa 1983. "You Are" should probably not have used Chris Tomlin's synth progression from "God's Great Dance Floor." True folk music requires a unique spin to be effective (what you might call the Wilco treatment) and Crowder as a band rarely hits the mark set by bands like The Head and The Heart or Of Monsters And Men, with their multi-part harmonies and horn sections.
Still, it's an impressive reemergence. An aching duet with Emmylou Harris on "My Sweet Lord" comes late on the album, and it's a saving grace. The song "Here's My Heart," with its fine finger-picking and intricate soul-baring, could work at either a funeral or a wedding. On this song, at least, the band lays down the stumpf-fiddle and encourages communal participation. We need to sing this song in churches that have worn out their CCLI license on Chris Tomlin and Jeremy Camp songs.
And that's the big win from this album: you won't mistake it for the new Passion Conference album (also out this spring). Let Arcade Fire keep their corner on swirling electric guitar parts. Christian worship should explore ancient early church rituals and go hog-wild with Hank Williams, Sr., at the same time. Crowder's ready to lead us there.
John Brandon is a guitarist, father of four (plus one son-in-law), husband, self-proclaimed techie, and budding cyclo-cross racer.
Browse All Music Reviews By: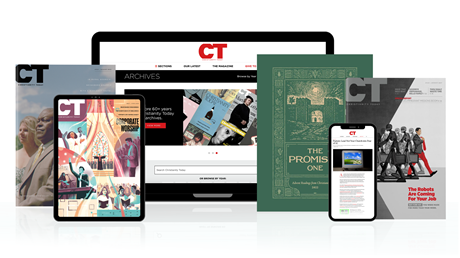 Annual & Monthly subscriptions available.
Print & Digital Issues of CT magazine
Complete access to every article on ChristianityToday.com
Unlimited access to 65+ years of CT's online archives
Member-only special issues
Subscribe
Crowder Goes Hog Wild
Crowder Goes Hog Wild