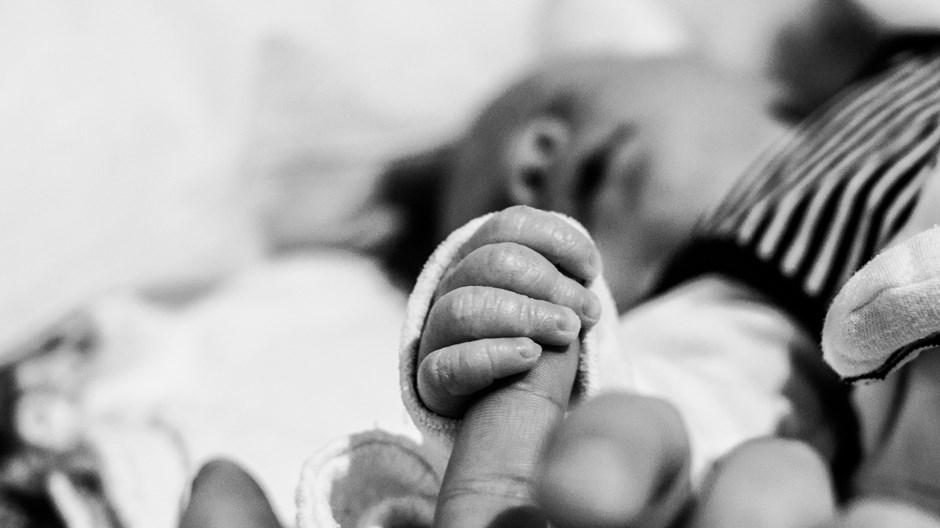 Image: tacker / Flickr
Molly Merry rests a hand on her pregnant belly, smiling at the uncertainty that lay in her womb. She wasn't always this calm, but she knows her daughter—diagnosed with an often-fatal genetic disorder—is in his plans.
"I felt like he kept telling me, 'Don't hope in the fact about whether she has trisomy 18,'" Molly recounted. "'Hope in the fact that I can give you joy in your circumstances, whether she has it or not.'"
Of those children with t18 that aren't aborted, roughly half make it to birth, and about 90 percent don't survive a year. An extra chromosome often leads to multiple abnormally formed organs, and their cognitive skills never advance beyond that of an 18-month old. Some doctors have so little hope that the children will live, that they refuse to give care, saying that they're "incompatible with life."
After receiving the grim diagnosis, Molly and her husband made it clear abortion wasn't an option. Her Vivien Grace, made in the image of God, was a gift. They were determined that her life, no matter how short, would be a blessing. However, it wasn't until she began making connections through social media that she realized the bleak picture painted in doctors' offices wasn't the only story. There was a mural of beautiful lives being lived in spite of trisomy. Her inbox began to fill with pictures of smiling children living beyond a year.
Those connections are beginning to challenge how the medical community treats children with t18. It's typical that doctors will send parents home and encourage them to enjoy the time they do have. However, parents who want to do more than "comfort care" for their babies now have a wellspring of ideas. They also have names of doctors who are willing to help.
"I think we're taking things back to the medical field, and they're being pushed to look at different ways of treating our kids," said Barb VanHerreweghe, president of Support Organization For Trisomy. Her daughter, who is 33, is one of the oldest people living in the United States with trisomy 18.
Founded in 1979, the organization has converted its phone tree into online support groups, and its newsletter and care books are now free online. Its website is packed with resources, including growth charts for pediatricians and care guides. Its goal is to educate parents about what has worked with some, so they might ask if it's possible for their own children. The stories and advice of t18 parents have become more accessible than ever before.
"Doctors are coming up all the time and basically saying our kids shouldn't be given care at all," she said. "Families aren't willing to take that anymore. They want their kids to live."
The situation harkens the history of trisomy 21, better known as Down syndrome. In the mid-century mortality rates for children with the disease were higher than today. Parents were often encouraged to give the babies up to a home. Today, medical advancements and disability activism have lead to people with Down syndrome outliving their parents, working jobs, and even independently from their families.
While few expect children with t18 to make the same progress, families are beginning to prove that their children can live longer, more meaningful, and joyful lives than once imagined. Poignant examples of this shift can be seen in viral memorial videos. Whereas in the past a majority of babies with t18 never received medical treatment and parents were private about their births, many parents today openly share about the condition and their children's lives.
One such story was Zion Blick's. His parents were told he'd likely die before birth, then during labor, then the day after his birth. The boy lived 10 days, beating the odds doctors passed down. More than that, the video provided testimony of how blessed the family felt to have time with Zion. Beautiful images of hospital visitors, stuffed lions and a homecoming unreel in the video with gentle joy.
"He was held and loved and cherished for every minute of 10 days," mother Robbyn told The Blaze.
Stories like the Blicks' and blogs have grown Molly's understanding of how children with t18 are a blessing. Molly knew from Scripture that Vivien was a gift, but the stories she collected pushed her beyond theology. She began meeting mothers who adored their children and had never opened a Bible.
Parents who don't know God but still acknowledge his blessings provide a testament to the truth behind special needs kids. Like all children, babies with t18 are foremost a gift, regardless of what they achieve. They are radicals that lay waste the notion that life finds meaning in beauty, intelligence, comfort, and wealth. We must accept that if these children have immutable value, then our worth must also come from being image-bearers of God. This makes us equal in the most humbling way.
Without reminding ourselves of this basic truth, it's easy to view these children as a burden and only another terrible result of sin's impact on our flesh. From most of the medical community's perspective, these painful and short-lived lives are best unborn. It's reasonable to want to spare families and children from what they view as weeks and sometimes years of drawn-out suffering. However, children who live happy and longer lives than doctors expect are proving that we cannot judge the value God places on a life. We must cherish all life and tend to it, trusting that Jesus chooses when to call us home.
While there are terrifying stories of doctors sending parents home with lethal doses of morphine, we still must have patience and forgiveness for those in the medical community. They are convinced they are helping families. We must do what Jesus has done for us, gently and patiently prove our value is in something immovable. Parents should be careful to make their medical decisions on that truth, and not out of fear.
Molly has been blessed with a team of doctors that respect her decisions, regardless of their opinions. However, her future is masked by uncertainty and steeped in the reality that she may never meet Vivien. Encouraged by the writings of Nora Yusko, a Christian blogger who shared her two-year trisomy story, she's decided to offer others the same transparency and hope through her family blog.
Whether Vivien is born silent or to a long life, the Merry family takes comfort that her value is in God's workmanship. They've recently turned to Isaiah 45:9-13, where God claims ownership over his creation.
"He created her," Molly said, saying God told her through the verses, "How can you say to me, 'What are you making?' She's mine."
Celeste Gracey is a freelance writer and award-winning journalist in the Seattle area. She holds a B.A. in communications from the University of Washington's journalism program.
Editor's note: "Sorrow Needs a History," a reflection from Aaron Cobb on his son's death following complications from t18, was posted last week on Her.meneutics writer Amy Julia Becker's blog, Thin Places.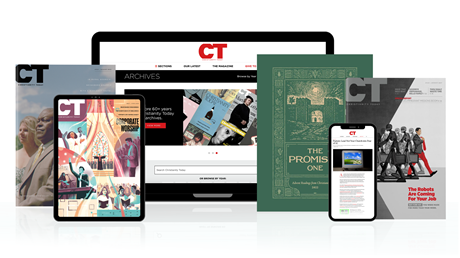 Annual & Monthly subscriptions available.
Print & Digital Issues of CT magazine
Complete access to every article on ChristianityToday.com
Unlimited access to 65+ years of CT's online archives
Member-only special issues
Subscribe
Finding Hope for an Often-Fatal Genetic Disorder
Finding Hope for an Often-Fatal Genetic Disorder