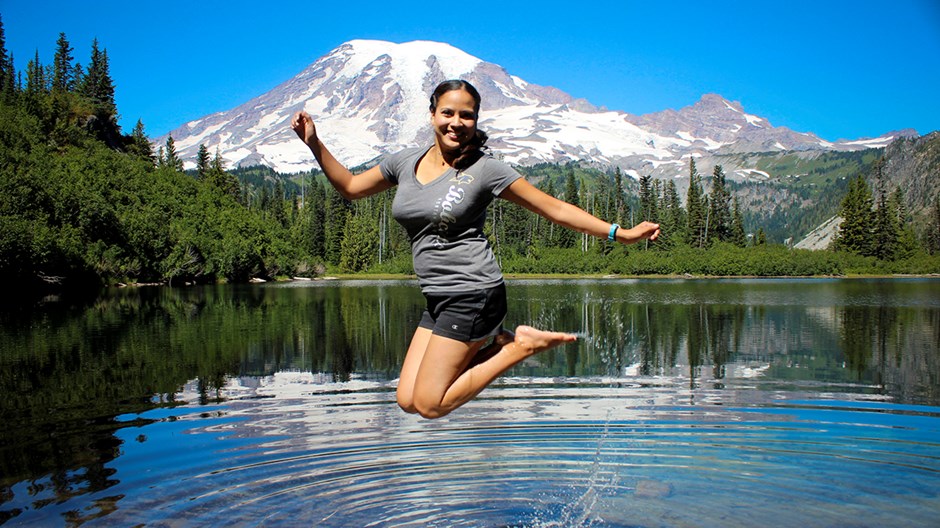 Image: Nickay311 / Flickr
Editor's note: Christian environmentalist Leah Kostamo's recent book, Planted: A Story of Creation, Calling, and Community, shares her and her husband's work with a faith-based conservation group called A Rocha. Planted has won the acclaim of novelist Margaret Atwood, with whom Kostamo r ecently appeared on national TV in their native Canada.
Here, Leah has graciously shared with us an excerpt from her book on how her ministry is rooted in the goodness of God's creation. Plus, it opens with this fantastic anecdote about grandmas in bikinis. Enjoy. -Kate Shellnutt
My mother-in law wears a bikini. She is 70 years old, and decades of gravity have done their work. But she wears a bikini nonetheless, with a devil-may-care nonchalance to what others her age are more inclined to cover in sarongs, ruffles, and cruise-wear.
She's my hero.
Her okay-ness with her body has a two-fold source. First, she's Finnish. Do you know any Finns? Untouched by the Puritan prudishness that is historically English and North American, they share a continental European lack of modesty concerning the body, to the extreme. While other Europeans are going topless on the warm and sunny beaches of the French Riviera, the Finns are flinging themselves buck naked from their saunas into the snow. There's a reason to take off your shirt in the south of France—it's hot! But why subject your whole bare self to the crunch and scrape of ice in the dead of winter? Whatever the reason, the point is, Finns are profoundly okay with their bodies.
How does this relate to faith and creation care? My mother-in-law is also a devout Christian, and I think her embrace of the bikini as her swimwear of choice goes beyond her Finnish heritage to her biblical understanding of creation. She understands that when the Bible says that Adam was formed out of the dirt (adama in Hebrew) that she too is a human formed out of humus and that humus is good. She actually believes that when it says, "God saw all that he had made and it was good," that means her body as well. It also means mountains and trees and iguanas, but one's body is a great place to start.
Theologically, the idea that the material world is good makes sense. After all, God wouldn't have taken on a human body if flesh were inherently evil. Christians believe Jesus was fully man and fully God. Yes, he came to redeem the world, but he did so eating and drinking, walking and sleeping. And working: Jesus was a carpenter, for goodness' sake—he worked with wood, with callused hands and sweat in his eyes. Jesus' full participation in the material world sheds a holy light on all manner of "earthy" jobs, from ditch digging to diaper changing to gardening to fish- and frog-studying.
A thorough understanding of the goodness of creation has the power to reorient us. Not only can it give us a new compassion toward our own bodies, a proper theological understanding of creation's goodness also compels us to love more consistently what God loves. It compels us to roll up our sleeves and care for creation in myriad creative ways. The list of practical creation care ideas is long and includes everything from eating more sustainably (think more veggies, less factory-farmed meat) to living more simply (think less shopping and more upcycling). At the top of the list is paying attention to the miraculous world around us, reverently acknowledging the goodness of creation and the Creator who made it.
While the belief in the goodness of creation grounds us in our efforts to care for creation, it is the reality of creation's suffering and humanity's part in that suffering that adds impetus to those efforts. The realization that humankind's broken relationship with God leads to a broken relationship with other people and with creation itself is sobering indeed. Consider the words of Hosea:
Hear the word of the Lord, you Israelites, because the Lord has a charge to bring against you who live in the land: "There is no faithfulness, no love, no acknowledgment of God in the land. There is only cursing, lying and murder, stealing and adultery; they break all bounds, and bloodshed follows bloodshed. Because of this the land mourns, and all who live in it waste away; the beasts of the field and the birds of the air, and the fish of the sea are dying" (4:1-3).
Cheery passage. Although they were written thousands of years ago, these words sound startlingly similar to many newspaper headlines. Fish, birds, and beasts die. Murder, theft, and adultery abound. People have lost their faith in God. Sounds like The New York Times to me. But whereas The New York Timespresents such a cattle call of calamities in standalone articles, Hosea connects them, showing the ripple effect of sin. Creation's suffering is intrinsically linked to humanity's faithlessness, lack of love, and lack of acknowledgment of God.
The trickle-down effect of our brokenness is a land that mourns. All (humans and non-humans) who live in it waste away. This is certainly what we are seeing around the world today. The United Nations recently reported that environmental refugees (people who are displaced because of environmental degradation) already outnumber refugees as a result of conflict. Conflicts will, in fact, be increasingly driven by the scarcity of natural resources (read: a mourning land).
It is no surprise that most major relief and community development organizations are beginning to figure the environment into their programs. Groups like World Vision, for example, are encouraging their supporters in the industrialized West to change their overconsumptive lifestyles to benefit those in more impoverished regions on the world.
I know what you're thinking: Hold on—isn't it precisely those who believe in God who often do the most damage to the environment? Isn't it the industrialized West, which is full of Christians, that is raping and pillaging the earth for their citizens' own gain, leaving the fish, birds and innocent humans to suffer in impoverished landscapes? Well, yes.
So, allow me to qualify my remarks. I don't think simply believing in God is enough. What is needed, and what Hosea says the people of his day were lacking, is love. Love, rooted in faith, gives us the humility to see our greed for what it is and what it causes—suffering for the Earth and its inhabitants. Love, not idealized or sentimental, but practical and concrete, gives us the courage to make the connection. Love, grounded in the understanding of creation's goodness and worth makes all the difference.
Adapted from Planted: A Story of Creation, Calling, and Community (Cascade Books, 2013). Used with permission.
Leah Kostamo is an earthkeeper and storyteller. She is also the author of the new book Planted: A Story of Creation, Calling, and Community, in which Kostamo invites readers to joyfully embrace "earthkeeping" as an essential part of the Christian life. You can find her online at leahkostamo.com and follow her @leahkostamo.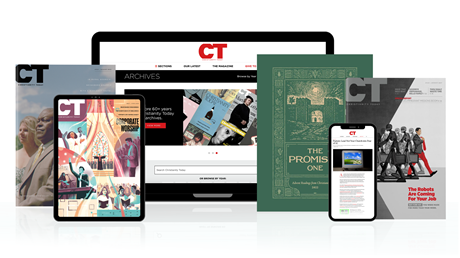 Annual & Monthly subscriptions available.
Print & Digital Issues of CT magazine
Complete access to every article on ChristianityToday.com
Unlimited access to 65+ years of CT's online archives
Member-only special issues
Subscribe
Creation Care Starts with Our Bodies
Creation Care Starts with Our Bodies