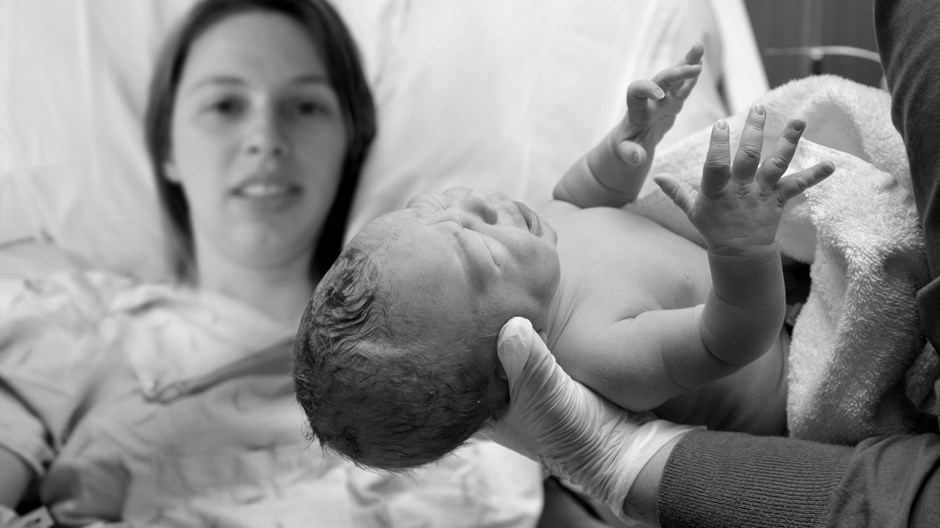 Image: iStock
On December 18, 1987, Heidi Russo slipped out of a Milwaukee social worker's office with a sticky terrycloth bib in her purse. The bib was one of the few mementos from her brief time with her son—the nine months she carried him and the six sweet weeks they had shared before the legal process for his adoption was complete.
Russo, 19, had selected a wonderful family for her son, Colin. The couple was loving, the siblings, eager to welcome another one. Even still, Russo walked away empty-armed with a weight of shame, knowing that she wasn't equipped to lend support.
Now Russo is working to ensure that other birthmoms walk away with a lighter, more hopeful load.
In recent years, adoption/orphan care has become something of a darling cause of Western Christians. Advocacy groups like the Christian Alliance for Orphans, Project 1:27, and Bethany Christian Services partner with churches and families to support in-country and overseas adoptions, and conferences like Together for Adoption connect a theology of adoption to practical outreach. The Christian Alliance for Orphans reports that in the past decade, about 180,000 children from around the world were welcomed into U.S. families through inter-country adoption.
But in the push to provide for vulnerable children, one member of the adoption triangle sometimes remains in the shadows.
In the Shadows
In her 2006 groundbreaking book, The Girls Who Went Away, researcher and filmmaker Ann Fessler shared the untold stories of birthmothers who relinquished children in the decades before Roe v. Wade. Without moral or practical support from families or communities, these young women were assured by well-meaning social workers that they would forget their children and go on to live happy lives. Fessler's research, however, revealed that the women never forgot.
In countries such as China and Pakistan, out-of-wedlock birth carries the same stigma it did for Fessler's women during the 1950s and '60s. While pregnancy among Western single women no longer bears the same shame (40.7 percent of all U.S. births are to unmarried women), the stereotype of the "promiscuous" or "bad" birthmother is not completely erased from cultural consciousness.
Three women, though, are working hard to challenge the stereotype through a new Atlanta-based nonprofit, Three Strands. Adoptive mother Stacey Coleman founded the ministry to elevate birthmothers like Heidi Russo and Jennie Hundley, and named it after Ecclesiastes 4:12: "A cord of three strands is not quickly broken" (NIV). Together, the women are reaching out to birthmothers and encouraging the adoption community to fully recognize and include all members in the adoption process. They want to celebrate the brave women who have chosen not to abort their babies but to give them life instead.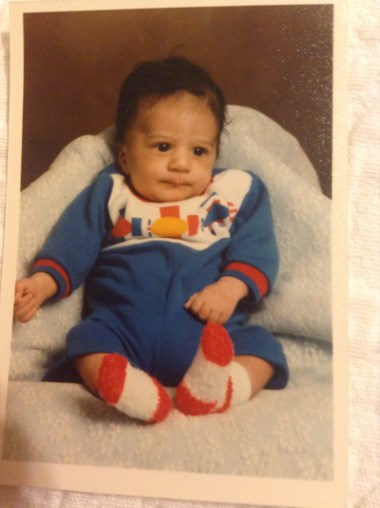 Image: Courtesy of Heidi Russo
Russo, now 44, is the birthmother of NFL quarterback Colin Kaepernick. When Kaepernick led the San Francisco 49ers to Super Bowl XLVII this time last year, she was hounded by media attention. "It's like I was watching them talk about a stranger," she says, noting that many of the reports were inaccurate. Commenters on sports forums and blogs called Russo an opportunist, and Kaepernick told Time that he was not interested in meeting with Russo.
Still, Russo is delighted with the life Kaepernick has had and grateful for Rick and Teresa, who raised him in Central Valley, California. Today, Russo wants to spare more women the loneliness and shame she carried for more than two decades. That burden began to lift when she met adoptive mother Stacy Coleman, the founder and executive director of Three Strands.
Double Bind
In 2006, Coleman and her husband, Ken, were eagerly preparing to bring their adopted son home from an Oklahoma hospital. They had signed the papers and had spent two days in the NICU caring for him. When a nurse entered the nursery to find them waiting eagerly, she suddenly grew uncomfortable.
"The social worker didn't tell you?" the nurse asked. "The state has taken custody of the baby, and they're no longer allowing visitors."
The words didn't make sense. As the Colemans quickly gathered information, suddenly nothing made sense.
Facing a childless return home, sitting on the edge of a hotel bed, Stacy's heart was suddenly filled with love for the birthmom of her child—a love that she believes could only be the work of God. Through the haze of pain, Coleman realized that she'd be returning to a rich network of support. The birthmom of the child they'd just lost would not.
"I don't know what happened in that moment of deep pain—pain that was indescribable," she says. But through it, "a great passion was born."
Three children later (two via adoption and one homegrown), Coleman continues to support birthmoms and invite the church to celebrate the generous gift of life they've given. She believes that when Christians oppose abortion but don't consider supporting a woman after she gives birth, they can create a double bind. "We want her to choose life. We say, 'This is the choice you need to make, but once you make it—whether you choose to parent or place—you're on your own.'"
Since her own experience in the Oklahoma hospital, Coleman has discovered how many birthmothers need care and support. Often the father of the child has left. The mother's family and friends usually don't know what to say. So when they leave the hospital without their baby, most birthmoms find themselves very much alone.
One of the ways Three Strands is alleviating the isolation is by giving birthmoms, and the whole adoption community, a new vocabulary. When one birthmom repeatedly referenced "giving up" her son, Coleman says, "You didn't give him up. To 'give up' means to forget. 'I give up. I quit.' You placed him in a loving environment."
Coleman doesn't hesitate to call birthmothers "heroes." "Two birthmoms made me a mom," she gushes. "They gave me a chance to fulfill a dream that I couldn't have done otherwise on my own."
More Open to Open Adoption
Three Strands' first initiative took place on National Adoption Day 2013 at Gwinnett Medical Center in Lawrenceville, Georgia, where staff spent time with birthmothers and nurses. In 2014, they will return to give high-end swag bags to birthmoms who would otherwise leave the hospital empty-handed. The Lands End bags include necklaces, Mary Kay shower kits, and a frame with paper to capture the newborn baby's footprints. After one birthmom said she just wanted a sweatshirt to cuddle up in after delivery, they added a thick, cozy sweatshirt to the bags.
Coleman, Russo, and Hundley recognize the bags are a means to an end. "We are just offering up our little sack lunches," says Coleman. "Jesus is going to feed the 5,000." As it was with Jesus, the really good stuff happens through relationships.
They also know firsthand that everyone's experience of adoption will be different. Russo, now raising a younger son, has respected Kaepernick's wish not to meet. The Colemans are actively involved in the lives of their children's birthmoms. And Hundley, parenting three sons at home with her husband, is also part of the open adoption of her second son, born when she was in the grips of an abusive relationship.
And the Three Strands model is arriving at an opportune cultural moment, when open adoption "is fast becoming the norm within the United States," reported the Evan B. Donaldson Institute in 2012. Bethany Christian Services president Bill Blacquiere says about two-thirds of its adoption are now open—which is, historically speaking, a return to normal. For centuries, children being raised by extended family or a community member knew their biological parents.
But after World War II, when the birth certificates of the babies of single mothers were being stamped "illegitimate," advocates were concerned the children were being marked with the stigma of illegitimacy. This is when birth certificates and adoption records were first legally "sealed." Today, as more and more adoptions are "open," there are more families that look like the Coleman's, joyfully navigating relationships with their children's birthmoms.
Encouraging more openness in adoption may be one way the church will purpose to "rebrand" the way birthmothers are viewed today. We'll do it as we choose language that respects the gift birthmoms have given. We'll do it as we nurture friendships with birthmoms, as Birthmother Ministries is doing through mentoring friendships. We will honor birthmoms as givers of life as we include them in our congregational prayers on Mother's Day.
And if the burgeoning ministry of Three Strands has anything to do with it, the stale stereotype of the "bad" birthmother will slowly fade away. Instead, she'll be celebrated for making the choice to provide the best life possible for her child.
"The birthmom is the real hero in the adoption triad," says Coleman. "It's time we moved the spotlight."
Margot Starbuck is an adoptee and a mother by birth and adoption. Her memoir The Girl in the Orange Dress tells the story of her reunion with her birthmother.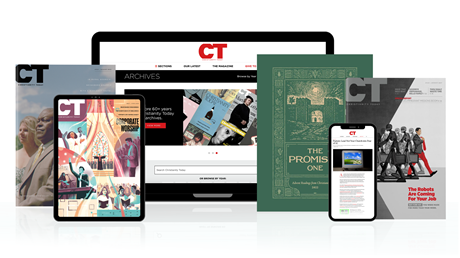 Annual & Monthly subscriptions available.
Print & Digital Issues of CT magazine
Complete access to every article on ChristianityToday.com
Unlimited access to 65+ years of CT's online archives
Member-only special issues
Subscribe
Birthmothers, the Unsung Heroes of the Adoption Movement
Birthmothers, the Unsung Heroes of the Adoption Movement