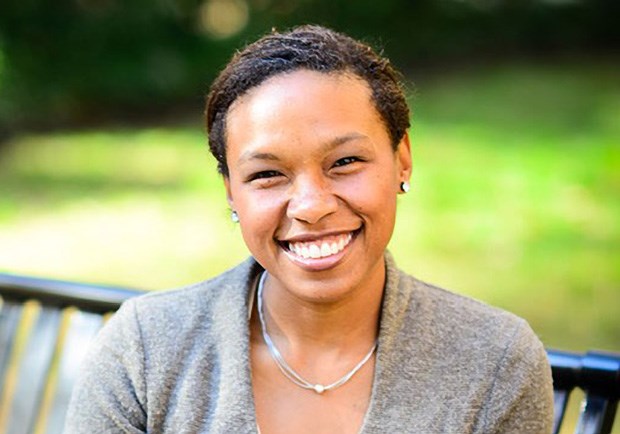 Last month, the Ethics and Religious Liberty Commission named Christian writer Trillia Newbell to a brand-new position as a consultant for women's initiatives. It's the first time the Southern Baptist Convention's public policy agency has included such an explicit focus on women's involvement with the organization.
Newbell joins several other appointees under new ERLC president Russell Moore, who wants to do more to "address the core concerns of women in the church" as well as issues of racial reconciliation, she said.
In her new role, she works with ERLC communications to involve women and offer women's commentary on relevant issues. Christian blog readers may also recognize her byline from Council on Biblical Manhood and Womanhood, Desiring God, The Gospel Coalition, or even here on Her.meneutics.
Why did you decide to take this position, and what excites you the most about it?
Initially, I took the position because of the great respect I have for Dr. Moore. I have always appreciated his "convictional kindness" in the way he shares. He is also simply a brilliant man. I also believe that Christians will continually need to address our core issues as the world's trajectory is increasingly secular. What an honor to have the opportunity to equip the church and think through issues that are pertinent in today's society from a Christian worldview.
Now that I am in the position and have received feedback from women reading, I am more convinced than ever that the organization is a needed resource for the church. I have been especially thankful for the women who are eager to read from other women on these topics. I believe God has a great purpose in this appointment and I am praying that I would serve ERLC and him well.
In the case of the ERLC, why is it important for Southern Baptist leaders to bring women into their work and discussions of policy, ethics, and liberty?
Women, I believe, have a unique perspective on issues specifically as it relates to policy and ethics. Topics on abortion, reproductive health, sex, and children, for example, might be addressed differently from a woman than a male because those topics often uniquely affect women. Also, many ethical issues apply to women in unique ways. Bringing women into the discussion allows these issues to be addressed with this particular focus.
Do you find the designation of "women's issues" helpful?
I think men and women are created equally yet distinct; therefore, I find it fine and even helpful to think through issues as they would relate to women. I will not (and neither will the other women) only write on topics like motherhood and child-rearing. There are some issues that are clearly not solely related to women that we should still be addressing, such as immigration laws, homosexuality, and second amendment issues. I have already addressed other topics such as the March on Washington and abortion. Women have a unique perspective that is God-given, and I'm excited to share from that perspective. I am a woman and not a man, and therefore I experience life slightly differently.
You're the author of an upcoming book on diversity. How well do you think American evangelicalism involves and represents the voices of women and ethnic minorities?
My book is called United: Captured by God's Vision for Diversity (Moody, 2014). I hope to cast a vision for the beauty of diversity in the church and in all of life. I think we need to continue to grow and learn from the African American community. I do believe that there have been more writers, speakers, pastors, and educators who have been visible and influential over the past few years. I have seen a greater pursuit (and support!) of black voices in the community. I am speaking from a limited view, one of which often resides over the Internet. So when I share this I am thinking of new websites and organizations specifically designed to address the core concerns of the African American community such as the Reformed African American Network or The Front Porch. There are many others, those are two that I am particularly familiar with.
There is still a greater need, in my opinion, for representation of African Americans in leadership. There are many reasons I'm thankful for Fred Luter's presidency of the Southern Baptist Convention, but if I'm honest, one of those reasons is that he is the first African American in such a role for the organization. It's an incredibly historical moment and one that I think we will continue to see in the future.
I've had the real privilege to work with sites and organizations who love, honor, and respect women. There really is no doubt in my mind that there has been a growth over the past few years in the number of women who are sharing through writing, speaking, and leading in their various spheres. I'm excited and thankful to be a part of this time in history in the church. I think there's much more diversity in many areas to come.
I imagine you have found yourself in situations in churches and Christian groups when you were the only woman, the only African American person, or the only African American woman in the room. Is that something you pay attention to?
Throughout my Christian life, I have attended predominantly white churches and work with several organizations that are also predominantly white. So, yes, I do find myself in situations often where I am the only one. Even within my own family I can often be the only black person (my husband is white). Do I pay attention to it? It depends. There are times when I forget but what I find interesting is often someone else will bring it up. As a black female anywhere I go I am a black female. I don't believe people can be (or should be) color-blind. So I will often be asked various questions related to race or ethnicity or my thoughts about related topics. I don't mind at all! I would much prefer someone ask than be curious.
What advice would you give Christian organizations that have become convicted to taking diversity more seriously?
I think we get in danger when we try to be diverse for diversity's sake. I would probably ask questions like, Why do you desire more diversity? Who do you hope to reach? What areas do you see others serving in? Is there something within the organization--say a mission statement or the environment—that has prevented minorities from pursuing positions? From there I think the organization should begin to take inventory on how they've approached ministry. Finally, they'd simply need to recruit people who are qualified for the positions they have open.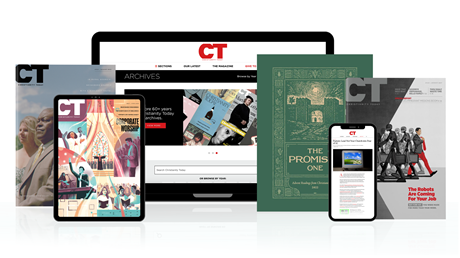 Annual & Monthly subscriptions available.
Print & Digital Issues of CT magazine
Complete access to every article on ChristianityToday.com
Unlimited access to 65+ years of CT's online archives
Member-only special issues
Subscribe
A New Role for Women in Southern Baptist Agency
A New Role for Women in Southern Baptist Agency