true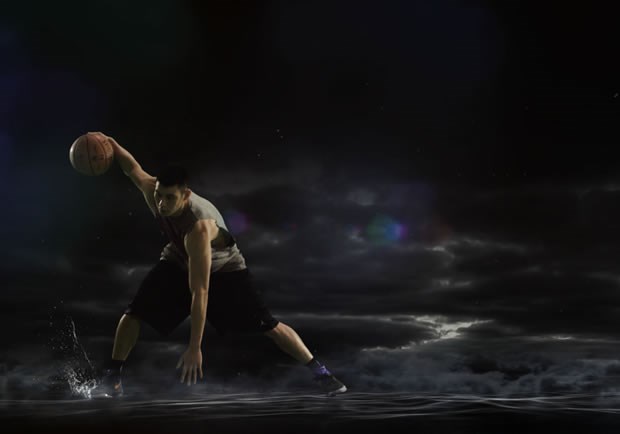 It is one of the most improbable and incredible stories in sports history.
February 2012. Jeremy Lin is sitting at the end of the bench for the NBA's New York Knicks. Lin, a wiry 6-3 guard, rarely played. And the Knicks, one of the league's worst teams, were ready to let him go.
But within a matter of just a few days, Lin suddenly, surprisingly, stunningly became the Best Basketball Player on Earth. Seriously. For two weeks, nobody could stop him, as he led the Knicks to seven straight wins while averaging 25 points per game.
It was jaw-dropping. Few people had ever even heard of Lin, the NBA's first ever Asian-American. When you're a benchwarmer, nobody knows your name.
And then, boom, everybody knew his name. Knicks fans went knuts. Asian-Americans celebrated. Christian Americans joined the party, because Lin was vocal about his faith.
The media went crazy. Headlines every morning. The lead highlights on ESPN's SportsCenter every night. The big topic on talk radio. YouTube galore.
"Linsanity" had exploded.
It's a too-good-to-be-true story that's almost impossible to mess up.
Alas, the new documentary Linsanity falls far short of the wonder that captivated the world almost two years ago.
And that's part of the problem. While it was an amazing story, it wasn't long before it faded into the background, especially as Lin's productivity slowed down and he became just another average player. Within months, it already seemed like another "15-minutes-of-fame" thing. When the season ended, the Knicks decided to let him go. He ultimately ended up in Houston, where he's now the Rockets' starting point guard. But almost two years have passed since his story mesmerized everyone.
There's no statute of limitations on re-telling a great story in film. But some just don't hold up well over time. In the case of Linsanity, the documentary is nowhere near as interesting as its source material. It feels like a series of home movies edited and patched together by a competent team of high school A/V nerds.
Director Evan Jackson Leong didn't bring much experience to the project, which was made for $125,000 from a Kickstarter campaign. Leong's brief resume included a 2009 short film called Manivore, in which a young woman invites men for dinner, and then has them for dinner (its website was, no kidding, EatAMan.com). He'd also done a documentary in 2010 called 1040: Christianity in the New Asia.
You didn't need the credentials of Werner Herzog or Ken Burns to make a good documentary out of this story. But sloppy editing, a lack of detail and explanation, and a frequently over-the-top dramatic score ("This is a sad scene!" "This is a challenging stretch that our protagonist will have to overcome!" "This is one of those big exciting moments that borders on linsanity!") prevent the film from reaching anything near its full potential.
And then there's the banal narration, which begins with these lines: "Every kid has a dream. Some want to be a fireman, others an astronaut. Most of the time, dreams are just dreams."
And then there's this, and one can hardly blame the director for it: while it's a thrill to watch Lin on the basketball court, he's just not a terribly interesting person off it. He seems like a sweet guy who loves God and family, and he's certainly a dedicated young man who has worked hard to make it to the Big Time. He's clearly a role model for millions of Asians (and others) around the world.
But frankly, Lin is a boring interviewee who speaks mostly in clichés, and his off-court life is something of a yawner. It's ironic that his Fifteen Minutes came in the bright lights and big-city media glare of New York. It's safe to say he won't be joining Charles Barkley, Kenny Smith, and Shaquille O'Neal on TNT's enjoyable Inside the NBA after his playing days are over. Lin might have a heckuva jump shot and a wicked crossover dribble, but he just doesn't have the charisma to keep up with those big personalities. (Two minutes of this, you'll see what I mean.)
What's most interesting about Linsanity—and I wish this had been mined deeper from a journalistic standpoint—is an ongoing subplot about race and ethnic issues. He was often taunted with racial slurs—from his childhood till today—and even the media made some gaffes when telling his story during those wild two weeks with the Knicks. (After Lin had one bad game with a bunch of turnovers, ESPN posted an online headline saying that the Knicks may have "a chink in their armor." Ouch.)
The film also implies that racism was a factor in Lin a) not getting any college scholarship offers, even as one of California's top high school players, and b) not being drafted by the NBA, though many analysts believed he was good enough.
After leading his high school to the state title, Lin was sure he'd get plenty of offers; he really wanted to play at Stanford. But the phone never rang. Lin's high school coach surmised that most college coaches didn't believe an Asian could play at the Division I level—mostly because it had never (or very rarely) been done before.
Lin's assessment is even more blunt: "I've always said that if I was black, I would've gotten a scholarship."
He ended up at Harvard, which offers no athletic scholarships but was thrilled to have him on the team. Lin says he heard taunts—including "chink"—when they played on the road. He was surprised to hear such things at other Ivy League schools, since most of them had large populations of Asian students. Lin learned to deal with it, and soon became one of the best players in the conference. By the time he was a senior, unbiased experts—judging Lin solely on his ability, not his ethnicity—believed he could play in the NBA. But the draft came and went, and his name was not called.
By the time the 2010-11 season began, his hometown team, the Golden State Warriors, had signed Lin as a free agent. They believed he could help the team, but there was also speculation that he was signed partly as a publicity stunt—local kid comes home to a market that just happened to have a large Asian population. Lin only played sparingly throughout the season, and three times was "demoted" to the NBA's minor leagues. Just before the following season (2011-12) began, the Warriors cut him. Houston picked him up, but cut him two weeks later, on Christmas Eve. Three days later, the Knicks signed him, but he was relegated to the bench, playing only 55 minutes in 23 games.
The Knicks were losing lots of games, but Lin saw the writing on the wall: they were going to cut him. But he wanted to know for sure, so he approached Coach Mike D'Antoni with a question: Would it make sense to have his car shipped from California to New York, so he wouldn't have to keep hailing cabs? D'Antoni advised against it, and Lin vividly remembers how he felt at that moment: "I was like, 'Oh, hell, I'm going to get waived.'"
It may have been just what Lin needed. Figuring he had nothing to lose, he went out and played for the sheer joy of it, rather than stressing over every move. And he played the game of his life. And boom, "Linsanity" had launched.
During that two-week stretch, when Lin was virtually unstoppable, the mighty Los Angeles Lakers visited New York. A reporter had asked L.A. star Kobe Bryant about Lin, and Bryant basically said, "Who? I don't know anything about him." Hard to tell if Bryant was feigning ignorance, but Lin took it personally—and went out and torched the Lakers for 38 points (many with Bryant defending him) to lead the Knicks to victory.
At the post-game press conference, Lin knew that some reporter would ask, "Do you think Kobe knows who you are now?"
In one of the film's best moments, Lin recalls how he wanted to answer that question—by saying, "Who the hell is Kobe?" But he adds, "Then I prayed about it and wondered, What would Jesus do? And I decided that Jesus wouldn't say that." So when the question came, Lin smiled and said, "You'll have to ask him."
Another point for Lin. Too bad the film doesn't score any more points after that. The closing narration is as trite as it comes:
"As Jeremy ends one chapter and begins another, the road ahead will test his perseverance, but his faith will forever guide him."
I was half expecting the narrator to say "happily ever after," but, mercifully, he did not.
And then I went on YouTube and watched this 12-and-a-half minute highlight reel of "Linsanity"—which I enjoyed much more than the documentary of the same name.
Linsanity is showing in limited theatrical release and video on demand.
Caveat Spectator
Linsanity is rated PG for some thematic elements and language.
Mark Moring, a former film and music editor at CT, is a writer at Grizzard Communications in Atlanta.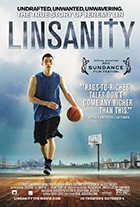 Browse All Movie Reviews By: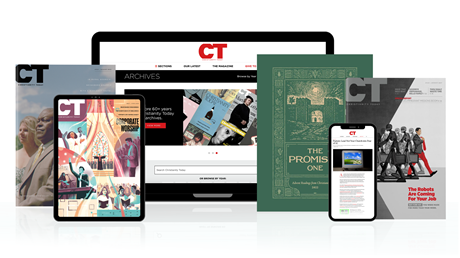 Annual & Monthly subscriptions available.
Print & Digital Issues of CT magazine
Complete access to every article on ChristianityToday.com
Unlimited access to 65+ years of CT's online archives
Member-only special issues
Subscribe
Linsanity
Linsanity