true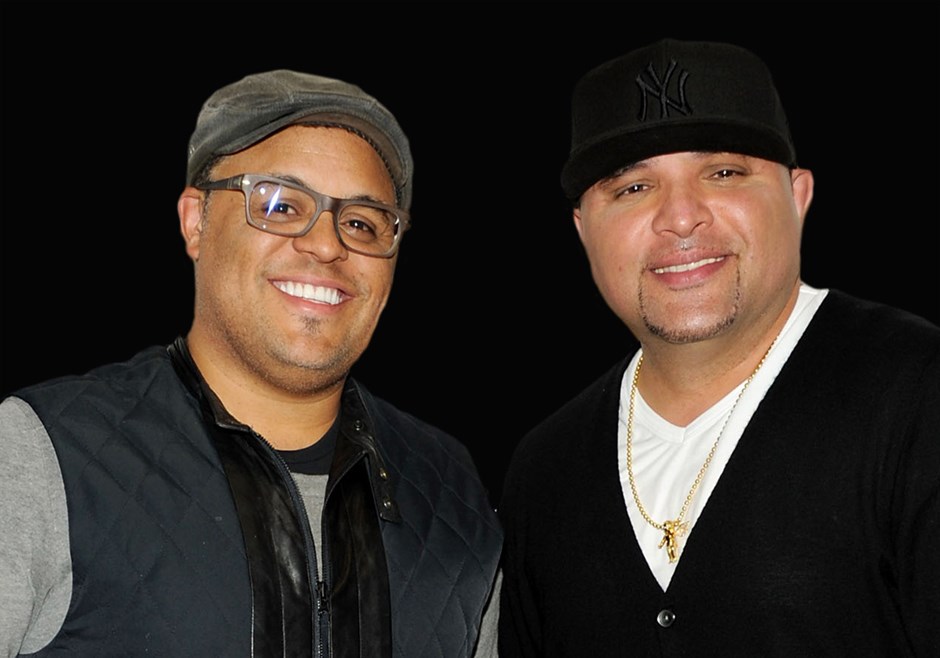 Image: Ben Gabbe / Getty
Grammy-award winning worship artist Israel Houghton recently teamed up with reformed-drug lord-turned-youth-pastor Galley Molina to produce the film I'm In Love With a Church Girl, which opens today. The semi-autobiographical film tells the story of Molina's journey away from the drug trade toward faith in Christ. It was scored by Houghton, scripted by Molina in prison, and produced collectively by Reverence Gospel Media. Our review is here.
What goals were you aiming for as you made this movie?
HOUGHTON: I've been thinking about Vienna, Austria, lately. All these major composers [worked there]—Mozart, Beethoven, Brahms, and Handel—guys who wrote music that was ageless and timeless. The thing is, they all wrote to the glory of God. Most of those composers were commissioned by the church at that time. So the most impacting classical music of the day was ultimately in the name of God. Our prayer and action in this whole production process has been that we want to do things that are unapologetic in their excellence. We've all been handed a CD by someone who says, "I made this Christian CD, but I ran out of money and it's not that good. But I wanted to do this to glorify God." When it comes with that kind of apology attached to it, I say, why would I go listen to this record if you've already shot it down for me? So what we've tried to do is take away any sort of excuses or apologies for the way we shot, edited, and produced it.
There's a depth and impact to this story. David said, I don't want to offer the Lord something that doesn't cost me. If I'm going to offer something up, it's going to be costly. It's going to have weight to it, it's going to have worth attached to it, and that's why we've approached this story that way. I think the world is looking to us to undo the stereotypes that have been associated with faith-based music, TV, and arts in general. I feel like God is really offering us an opportunity to raise the bar, to raise the standard.
Why does the church need movies like this?
HOUGHTON: Not everyone will go to church with you, but most people will go to the movies with you, especially if you spring for the popcorn [laughs]. So it becomes an opportunity for the church to say, let's take someone to the movies, and let the people who have been working on the movie for two years tell the story and give people an opportunity to have an encounter with God. It is a call to action that holds a message of hope and redemption.
MOLINA: We want to minister to people—which we have, even out here in Chicago after our screening today. A woman came up to me and said, "I didn't want to come up and say anything, but my daughter's in trouble, she was in Vegas on the run, and now she's back here in Chicago on a federal drug warrant—what do I do?" She was crying and didn't know what to do, so I talked to her and gave her my contact information, because that's what this is for. Maybe I was meant to be in Chicago today to help guide that person through something.
What conversations are you hoping to start with the release of this movie?
HOUGHTON: The conversation I want to start is the power of redemption and surrender. I want the overarching conversation to be that God is madly in love with you. This film is a love story. Here God used a woman to get a man's attention. While he's falling in love with her, he's trying to learn how goodness and mercy are chasing him down, but he's also got the DEA and IRS chasing him down as well. So it's that tension that makes this story riveting and powerful.
Ultimately I want believers and non-believers alike to discuss the power of, wow, here was a Christian cast combined with a non-Christian cast telling a powerful story of God's love and forgiveness, putting it in the love between a man and a woman and how God used a woman to change a man's life. If that becomes the subject, that anybody can come to God and know Jesus for who he really is, that's powerful. I think there's going to be so many opportunities like that to give people a way out—to give people a sense of hope coming out of that dark place they're in right now.
This film is semi-autobiographical. Why did you decide to open up and let the world hear and see your story?
MOLINA: When my past finally caught up with me, I realized God was going to have grace and mercy on me, but was going to show me some things. I wrote the script in prison because I knew God wants to take what was meant for evil and use it for good. It all relates back to his grace. I opened up a lot and changed a couple of things for legal reasons, but I'm not afraid of my past. My past is exactly what it is—my past. I heard Israel say one time, "you should only look back to get a quick glimpse of the cross." There's no turning back. This film is a cinematic theatrical testimony. The Bible talks about how we should testify to God for the things he's done, so the talent he's given me, the know—how and resources he's given me, all line up in this platform. He gave me this story for a reason. He wanted me to share this. So this is how we share it.
I'm a living testimony to the grace and mercy of God. I don't want to take credit for any of that. In fact, when you watch the film, it says: Executive Producer: God. He has his own title screen in the opening credits because I know my story isn't my story. My story is the story God gave me. We just penned it. I've done some bad things in my life and I'll probably do some more things—I'm not perfect. But the story is we all fall down but we get up, and we're going to be better for it when it's over. You may have done some bad in your life, but God still forgives you and has grace on your life. So that's the story—it's the story in the story, and that story is Jesus Christ.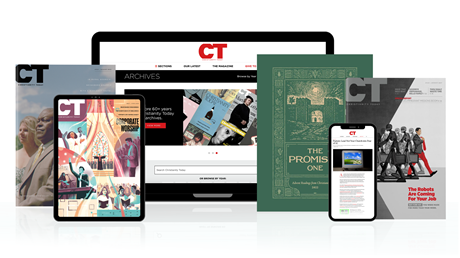 Annual & Monthly subscriptions available.
Print & Digital Issues of CT magazine
Complete access to every article on ChristianityToday.com
Unlimited access to 65+ years of CT's online archives
Member-only special issues
Subscribe
Q&A: Israel Houghton and Galley Molina on 'I'm In Love With a Church Girl'
Q&A: Israel Houghton and Galley Molina on 'I'm In ...