true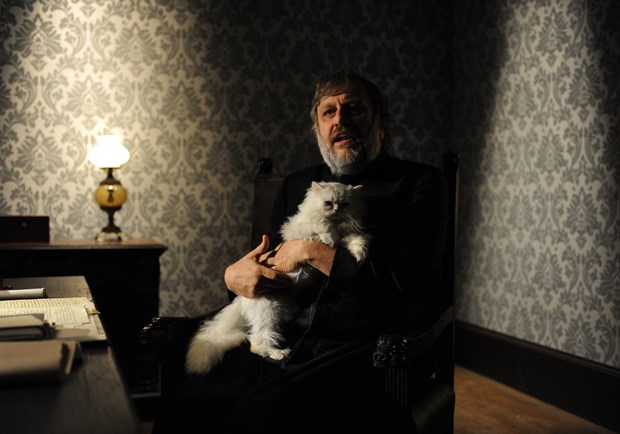 Editor's Note: Most moviegoers don't get to attend many film festivals, but festivals are important nonetheless. What happens at a festival can influence how, when, and even whether a film will get out to audiences.
Two of our regular critics are at the Virginia Film Festival this weekend, and will be sending us daily updates, capsule reviews, and reflections on what they see. (Here's Ken Morefield's report on day one and Nick Olson's report on day two.)
The Gettysburg Story (directed by Jake Boritt)
Philomena (directed by Steven Frears)
The Pervert's Guide to Ideology (directed by Sophie Fiennes)
A Single Shot (directed by David M. Rosenthal)
Day 3 of the Virginia Film Festival began with the bloodiest battle of the American Civil War and ended with a single bullet leading to a spiral of violence. In between, there was Dame Judi Dench in a performance that has to be the biggest stone cold lock in Academy Award history, and Slavoj Žižek giving what has to be the most entertaining 135 minutes in the history of Marxist-Lacanian cultural criticism. Yes, a good film festival can make your head spin a little (before it explodes).
And that's not evening counting the meals with colleagues Claudia Mundy and Courtney Schultz who, fresh from screening Alex Gibney's probing take documentary The Armstrong Lie, quizzed me on whether or not "moral relativism" was an intentional meta-theme of the festival or just the zeitgeist of modern age.
Jake Boritt, who chatted with Christianity Today briefly after his film The Gettysburg Story screened, told the audience several times that he wanted to do Gettysburg "in a new way." One wouldn't think that was possible given the plethora of films, books, and mini-series about the most mythologized four days in American history.
And yet he pulls it off. Boritt grew up in Gettysburg, and as a Media Studies graduate from Johns Hopkins he is equally comfortable talking nineteenth century battle strategy with academics and discussing aerial drone photography with film geeks.
At a ruthlessly efficient fifty-six minutes, the film remarkably does not feel rushed. It is a triumph of editing using three techniques: the aforementioned aerial photography, time-lapse photography, and digital mapping. Stephen Lang gives the narration, but it is the land that is the true star. As a local, Boritt had the trust of the locals, and he worked in close proximity with the national park, gaining unprecedented access to film overnight and through the air.
The result is a masterful juxtaposition of the bird's-eye view that allows you to understand how the battle is unfolding with on-this-very-spot point of view shots that allow you to look through the virtual eyes of the participants. You understand the difficulty in taking Little Round Top as the camera sweeps over the ground. And, finally, the folly and perverse majesty of Pickett's charge is viscerally communicated as you walk up the endless slope and realize how exposed these soldiers were.
It is hard to imagine The Gettysburg Story not becoming the definitive educational video shown in schools and assuming a place of prominence on collector's shelves. It was partially funded by Kickstarter and will be appearing on public television.
In other words, one of the most engaging films of the year was made on less than one percent of the budget of a typical Hollywood blockbuster.
In Philomena, Stephen Frears—one of today's most underappreciated directors—once again works with Judi Dench, this time as a woman who was forced to give up her child for adoption by the Irish nuns her family turned her over to when she was pregnant. Steve Coogan co-stars as the journalist that helps her look for his son.
Because Philomena is inspired by a true story, it will probably be more frequently compared to Frears's The Queen, but its sadness living in the valley of the shadow of death made me think more often of his lesser-appreciated Mrs. Henderson Presents. Both films challenge conventional cultural assumptions about moral sensibilities, but (as I will argue in a forthcoming review here at CT) they do so while still maintaining a conviction in the presence of moral absolutes and in the ability of religious faith to inform and enable us. The relationship between personal and institutional faith is complicated, so I'll save a discussion of it for later. I bring it up here to plead with readers: if you hear buzz that the film is anti-Catholic or anti-religious, take it with a healthy grain of salt.
But what's not open to dispute is that Dench is about as sure a thing for her second Academy Award as there has ever been in the history of sure things. If you can't appreciate Judi Dench, you don't like movies.
It's possible, I suppose, to like movies and not like Slavoj Žižek, who I usually describe as the lunatic genius from another dimension. If that's not helpful for Christian audiences, I usually say: "Imagine Francis Schaeffer with a thick, Slavic accent. Then make him a Marxist-Lacanian."
The Pervert's Guide to Ideology is Sophie Fiennes's follow up to The Pervert's Guide to Cinema, where she allowed Žižek to riff on movies from recreated sets where he became a lecturer/participant. It's a clever conceit, but it wouldn't be near clever enough if the philosopher's observations weren't so provocative and his delivery such an endearing mix of enthusiasm and pedantry. Žižek brings a kind of manic energy to the discussion of Plato, Marx, and Jameson that is normally reserved in our culture to sport's radio.
With the passing of Roger Ebert, Žižek is the closest thing we have to a figure who transcends the division between film-critic and fanboy, one who is equally respected among academics and yet as willing to use John Carpenter's They Live to make a point as he is to sing the praises of canonical films like The Searchers or Triumph of the Will. His Marxism shows a little more heavily in the film, in part because he engages in full-scale cultural criticism, referencing current events as well as films.
As a Christian, I found his reading of Martin Scorsese's The Last Temptation of Christ to be unpersuasive, and his riffs on formal similarities of Nazi and Soviet propaganda to Hollywood blockbusters to be a little repetitive and opaque. But that's Žižek. When he's off, he can make you roll your eyes, but when he's on—like he is with his comments on "Ode to Joy" and The Sound of Music—he's intellectually intoxicating.
Fiennes's films are like cramming for your Political Science, Philosophy, Religion, and Psychology exams with a genius roommate who somehow manages to clarify every concept the professor couldn't make clear just by talking to you about your favorite movies.
The evening concluded with David Rosenthal's A Single Shot, based on the novel by Charlottesville native Matthew F. Jones. The film is a cross between No Country for Old Men and Winter's Bone. John Moon (played by Sam Rockwell) is doing some illegal hunting; he accidentally shoots a woman instead. When he finds a stash of cash in her encampment, he hides her body and takes the money. Sin will find its way out, as anyone who has read Poe, Dostoevsky, or The Bible can testify.
It does here, but what is fresh and mildly interesting is the way the film refuses to buy in, even a little, to the sorts of justifications we are used to hearing from such protagonists. John needs the money to pay his lawyer to fight a divorce and "get [his] family back," and in comparison to his wife and circle of friends he seems no worse, even if he is no better. But when those who lost the money come looking for it, John's "accident" feels less and less like a sin that has to be atoned for and more like an entanglement from which he's trying to extricate himself.
There is a brutal, grinding quality to John's poverty that the film is honest about, and while the film doesn't use that to justify any of John's actions, it does ask us to look at it and question how much of a role such things play in our willingness (or not) to be empathetic.
Are the reasons we don't like him because he killed? (That was an accident.) Because he wouldn't confess? Because he stole? Or because he did all these things without the poetic descriptions of Cormac McCarthy and the rugged good looks of Josh Brolin as Llewelyn Moss?
Kenneth R. Morefield is an Associate Professor of English at Campbell University. He is the editor of Faith and Spirituality in Masters of World Cinema, Volumes I & II, and the founder of 1More Film Blog.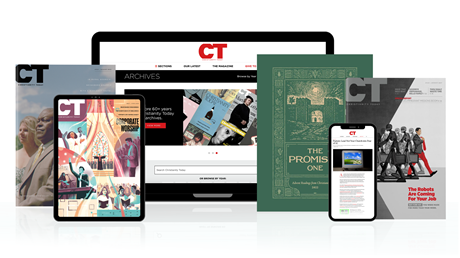 Annual & Monthly subscriptions available.
Print & Digital Issues of CT magazine
Complete access to every article on ChristianityToday.com
Unlimited access to 65+ years of CT's online archives
Member-only special issues
Subscribe
VFF 2013—Day 3: 'The Gettysburg Story,' 'Philomena,' 'The Pervert's Guide to Ideology,' and 'A Single Shot'
VFF 2013—Day 3: 'The Gettysburg Story,' ...