true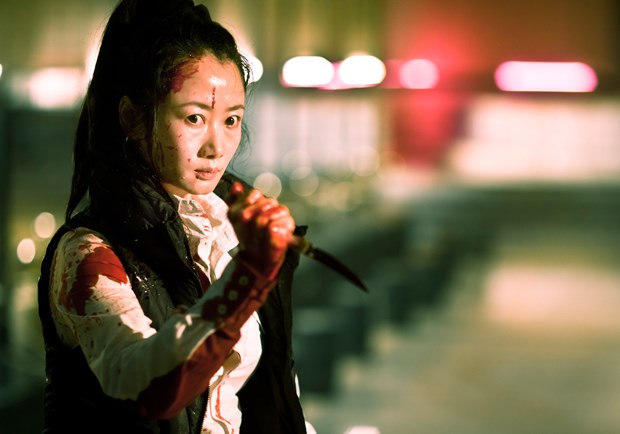 Editor's Note: Most moviegoers don't get to attend many film festivals, but festivals are important nonetheless. What happens at a festival can influence how, when, and even whether a film will get out to audiences.
Two of our regular critics are at the Virginia Film Festival this weekend, and will be sending us daily updates, capsule reviews, and reflections on what they see. (Here's Ken Morefield's report on day one.)
Le Joli Mai (directed by Chris Marker)
A Touch of Sin (directed by Jia Zhangke)
At first glance, it's a strange double feature for my second day at the Virginia Film Festival: Chris Marker's Le Joli Mai ("The Lovely Month of May") and Jia Zhangke's A Touch of Sin. One is a 1963 documentary—reedited and restored in 2009—which provides a portrait of Parisians in 1962, after the Algerian War. The other is a fictionalized portrait of modern-day China that weaves together four stylistically violent, ripped-from-the-headlines stories which intimate the brutality of unrestrained capitalism.
I'm finding that one of the more interesting qualities of the film festival experience is that drawing connections between films that seem disparate is almost unavoidable.
In Marker's documentary, May 1962 is the aftermath of a ceasefire with Algeria—and the first peacetime in France in 23 years. Yet, as Marker takes us through the streets and into the neighborhoods of Paris, he proposes a question that seems to haunt the people he puts on camera: what now will make them happy?
The reactions vary, but the interviewees—the tailor, poet, student, housewife, stockbroker, competitive dancer, and a range of other citizens—all struggle to make sense of happiness in their post-war situation. One common answer emerges as some form of mobility: social, financial, rehousing. Marker—whose intermittent commentary is provided by Simone Signoret in the English version—is quick to reply with some version of "will it improve your private life?" It seems he's suggesting that they haven't considered the question. And the responses sometimes confirm this.
Jia's A Touch of Sin tells four true story tales revolving around four instances of gruesome violence caused in some way by pressurized, unjust social conditions. In the first scene, a man on a moped who is suddenly held up by three men with axes who threaten violence unless the cyclist gives up his valuables. To defend himself, the cyclist pulls out a gun and kills two of the three men with a professional precision.
But one of the film's curiosities is suggested when the third man begins running for his life. If the cyclist was operating in self-defense, he could now ride away without killing the third perpetrator; yet, he chases him down and shoots him, too.
The cyclist's story evolves, but in the moment, the ethics of killing come first in a film which is influenced by the history of wuxia stories. Jia's stories feature types of lower-class martial heroes wielding violence against agents of systemic corruption. As one story transitions to another, Sin moves across China, its characters often looking for less oppressive—happier—circumstances. And none of these attempts at evading trouble end particularly well.
Near the end of Le Joli Mai, the film gives voice to something that's evident throughout: these have been bothered faces that we've been invited to observe. Sin is just as much, if not more, about ravaged landscapes as it is about faces, but when I sat down this evening to reflect on the day's double feature, I was struck by how bothered faces from the two films overlapped into one collection of downtrodden expressions.
Festival moviegoers—presented with despair that remains during peacetime, and with systemic evil that besets from all sides (sometimes provoking or requiring a "touch of sin" in response)—had to pause over penetrating questions: Do you understand your sin? Do you understand what bothers your faces?
Nick Olson is Assistant Professor of English at Liberty University, and he writes on film for Christ and Pop Cultureand Filmwell. You can follow him at @Nicholas_Olson.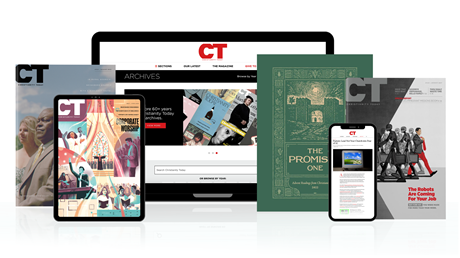 Annual & Monthly subscriptions available.
Print & Digital Issues of CT magazine
Complete access to every article on ChristianityToday.com
Unlimited access to 65+ years of CT's online archives
Member-only special issues
Subscribe
VFF 2013—Day 2: 'Le Joli Mai' and 'A Touch of Sin'
VFF 2013—Day 2: 'Le Joli Mai' and 'A Touch of Sin'