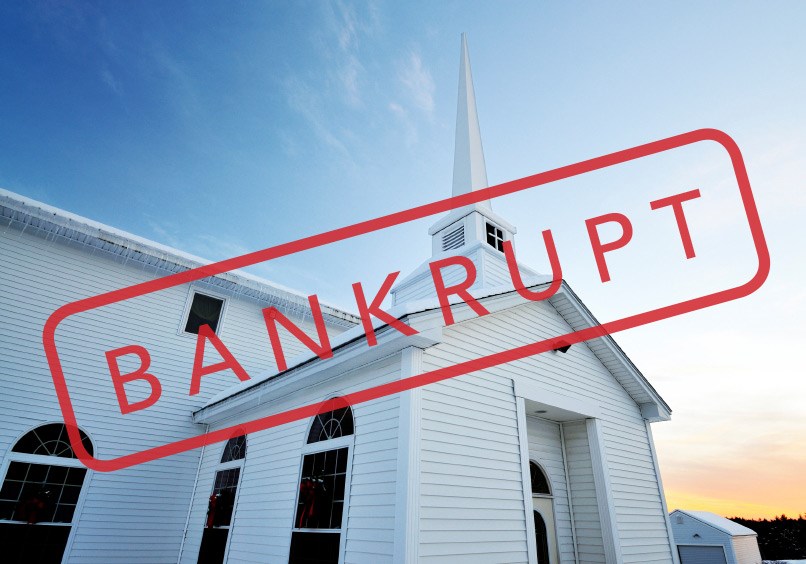 After its revenues plunged from $55 million to $25 million over three years, in 2010 the Crystal Cathedral filed for protection under Chapter 11 of the federal bankruptcy code. They weren't alone: nearly 500 others did over a five-year period. University of Illinois law professor Pamela Foohey took a closer look at church bankruptcy filings from 2006-11 and continues to track them. Her study, "Bankrupting the Faith," is forthcoming in the Missouri Law Review.) She was interviewed by Ken Walker, who wrote today's article on the effects of so many church bankruptcies.
What motivated you to take a closer look at church filings?
I decided to hone in on religious organizations' use of bankruptcy law. They occupy a distinct place in our society and have a distinct mission, which I thought would be useful to explore.
You mention religious organizations and small businesses have some of the same vulnerabilities. Are there any ways churches use Chapter 11 differently?
They're much different when they enter Chapter 11. They come into bankruptcy owning a larger church building, but the amount outstanding on the mortgage is less than the building's value. The fact that they have a significant asset and own part of it makes them distinct from small businesses.
You say that leadership helps determine the viability of a financially troubled church. Is that any different than a small business?
Many times churches using Chapter 11 are only going to succeed if a dynamic leader is part of the church and does what he does to make the church a viable business—to revitalize the membership or work to change what the church is doing so there is a better revenue stream. So in that way they're very similar.
Did you observe any structural weaknesses of churches?
That has to do with why they're in bankruptcy—the church purchased a building that only looked like a good deal. The structural weakness might be looking ahead enough at how the church and its members are going to pay the mortgage. That's what I call a leadership failure in terms of not looking into the future about what is, essentially, the church's business model.
Any particular findings that surprised you?
What surprised me the most was that churches entered bankruptcy saying they owned a building that was worth significantly more than they owed on it: an "equity cushion." Most businesses that enter Chapter 11 are hopelessly insolvent; they have debts three times what they own. Churches look a lot different. I was surprised to find that so many churches had a healthy asset vs. debt profile. Because of that, I was also surprised that they were in Chapter 11. I would have thought that there would be an incentive on the part of the mortgage holders, the banks, to try to come to a deal.
You say that 72 percent of church filers were balance-sheet solvent, but there is often a major difference between total assets and liquidity.
That's part of why I was surprised they were filing. Balance sheet solvent means a church that is filing may be saying say its church is going to be worth $2 million if they sold it at market value. But the minute you try to sell a church at an auction, the value drops a lot. So the usefulness of the code is to allow the church to hang on and realize the market value of the property (and) the plan is confirmed by the bank. And obviously leaders and members are happy they get to stay in the place where they've been worshiping.
Overall Chapter 11 filings peaked in 2009, two years before religious organizations. Why did churches have a tougher time recovering?
My best guess at this point is that there's a lag in how churches are dealing with the economic downturn, so people keep giving money and then they stop, waiting for their life to get better and they just haven't quite gotten better yet. Or that there's some kind of social network norm going on, where churches slowly are realizing this is a way to deal with their financial issues in a way that can be useful.
In the conclusion you say that it can be productive to allow a church to remain in place while it tries to revive, but at what point do members need to wake up?
I was asking, "When is Chapter 11 going to be useful?" Probably in situations where a church has significant equity in a building. And they have members and a leader who are committed to making sure that they're going to be able to pay back the rest of that mortgage. On the flip side, if there's a church building that might be hard to sell on the market and isn't worth as much as the mortgage, that church may need to think about trying to close what they're doing right now. Focus on creating a new ministry.
What's next with your ongoing study?
There are a couple things. I've been reaching out to pastors and attorneys involved in these cases to learn more about what they were thinking when they filed for bankruptcy. And from that, I will be tailoring suggestions for how attorneys can help churches through bankruptcy more effectively. I would like to continue reaching out to the communities and creditors, including letting religious leaders know this is something you can turn to when things go very poorly; it can help you with your ultimate mission. Bankruptcy is an opportunity that might be overlooked when things kind of go bad.
Sounds like you have a book brewing.
I hope. It would be awesome to do something on all the non-profits. The New York City Opera just filed Chapter 11 (Oct. 1) and that's a whole different ballgame. It would be really interesting to write something about non-profits' use of bankruptcy. But clearly half the book will be about churches.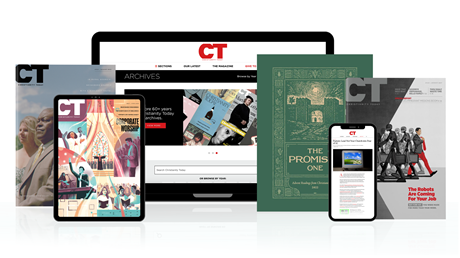 Annual & Monthly subscriptions available.
Print & Digital Issues of CT magazine
Complete access to every article on ChristianityToday.com
Unlimited access to 65+ years of CT's online archives
Member-only special issues
Subscribe
The Surprise Inside Church Bankruptcies
The Surprise Inside Church Bankruptcies