true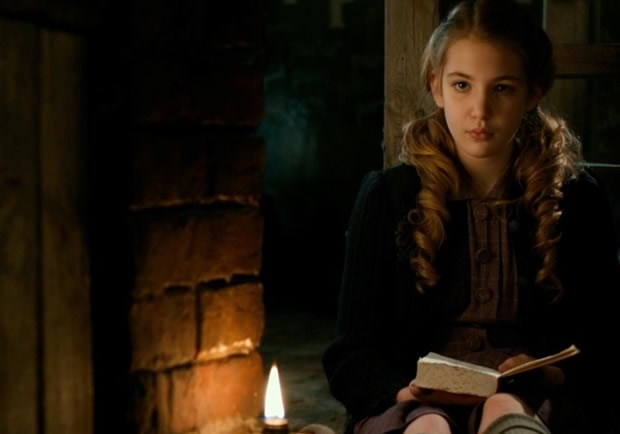 Streaming on Netflix
Cue that Adele song. Last year's James Bond film, Skyfall, has come to Netflix, accompanied by a number of new releases, like The Host and Only God Forgives. You especially might want to check out Europa Report, a space odyssey thriller that will help pass the time till Gravity is released to Netflix. For a western classic, check out High Noon staring the gun-slinging Gary Cooper (this one is a NYT critic pick). And the powerful pro-life film October Baby has been released for streaming as well.
Critics Roundup
The Book Thief failed to find success with fans of the book and film critics alike. Godfrey Cheshire of RogerEbert.comclaims that this one only appeals to "an audience of 12-year-olds and their grandparents," while committing a greater sin of using "historic horror enlisted in the cause of facile fantasy." If you've read the book, you might agree with Tasha Robinson of The Dissolve—this book deserved to be moviefied into a "keenly felt film," but instead, "(It) crams story after story into such a small space that it can't realize any of them in depth . . . The dialogue overemphasizes each emotion, while the narrative glides along on the addictive power of sentiment. There's no sense of risk to the film at all."
Faust gets an A from Ignatiy Vishnevetsky of The A.V. Club. The story of the man who literally sold his soul to the devil is directed by Aleksandr Sokurov and is filled with crusty decay, tumbling dialogue, and "demented . . . loopy energy." This is Sokurov's final film in a series of four (Moloch, Taurus, and 2005's The Sun), all dealing with political figures on the cusp of losing power. Mark Jenkins of npr.com calls it an eye-popping voyage: "Faust's worldview may be esoteric, but its vision is lucid."
In the News
Sexism happens. Does eliminating it from films effectively promote gender equality? Fully backed by the Swedish Film Institute, cinemas in Sweden are premiering a new rating system: films are graded on their portrayal of gender bias (or lack thereof). As Ellen Tejle, director of one of Stockholm's art-house cinemas, puts it, "The goal is to see more female stories and perspectives on cinema screens." Films like The Hunger Games get an A, but according to Tejle,The Lord of the Rings (the whole trilogy), Star Wars (yes all of them),The Social Network, Pulp Fiction, and most of the Harry Potter films fail the test. A number of studies show that women are at least not as prominent as men in films overall, but critics are skeptical as to whether this test actually produces any affirmative action or reaction. Read the full article here.
Russell Crowe is back in another big drama, and this time he won't sing. Noah, the biblical epic, is directed by Darren Aronofsky (Requiem for a Dream, Black Swan) and will be in theaters spring 2014. Though this would be an apocalyptic film by all appearances, even in the trailer the tone is more hopeful than other films in this genre. Watch the trailer here.
Taylor Lindsay is a fall intern with Christianity Today Movies and a student at The King's College in New York City.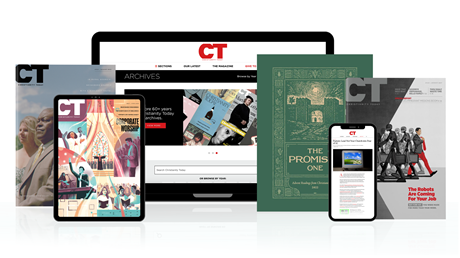 Annual & Monthly subscriptions available.
Print & Digital Issues of CT magazine
Complete access to every article on ChristianityToday.com
Unlimited access to 65+ years of CT's online archives
Member-only special issues
Subscribe
The Quick Take for November 15, 2013
The Quick Take for November 15, 2013