true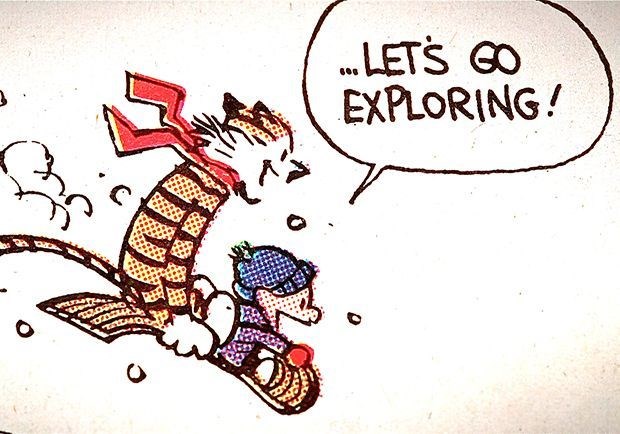 Image: Gravitas Ventures
One of the perks of working for a newspaper—in the old, pre-Internet days—was that you could read and learn things before the rest of the world.
I was a sportswriter at a small Virginia newspaper in 1985. And while I can't say for sure that I worked on Sunday night, November 17, I am fairly certain I would have followed my usual routine: at some point that evening, I would have walked back to the composing room, where we laid out the pages (by hand—imagine that!), and I would have read the comics slated to appear in the next morning's paper.
If indeed I worked that night, then I was one of the first to witness history, though I didn't know it at the time: A new comic strip was making its debut the next morning, November 18, 1985. A strip about a little boy, his imagination, and a stuffed tiger.
A strip called Calvin and Hobbes.
It was a strip that would captivate me, and much of the world, for the next 10 years.
A strip that would revolutionize the comics pages, elevating the art—yes, art—to new heights with arguably the smartest and best series we'll ever see.
A strip that would tackle social, philosophical, moral, ethical, and cultural issues with intelligence, wit, and snark, making you think and laugh at the same time.
A strip whose titular characters were named after a 16th-century French Reformation theologian (John Calvin) and a 17th-century English political philosopher (Thomas Hobbes). Fitting namesakes, because in the strip, Calvin is a rabble-rouser who's always questioning authority and pushing the envelope, while Hobbes is the voice of reason.
A strip that delivered on everything you could possibly ask of a cartoon, and more.
No way anyone could've known that first set of four panels—in which Calvin "catches" Hobbes with a tuna-baited tiger trap—that Something Big was just beginning. But it was.
And for the next decade, we laughed and we cried (some of those beautiful Sunday color versions went straight for the heart) along with the boy and his tiger, who was very much alive to Calvin, but just a stuffed animal to everyone else. The conversations they had! The adventures they took! The parents they exasperated! The dimensions they explored!
Calvin's imaginary stints as Spaceman Spiff! As Tracer Bullet! As Stupendous Man! The showdowns with Susie Derkins! The run-ins with Moe and Miss Wormwood! The food that comes alive! The G.R.O.S.S. (Get Rid Of Slimy GirlS) Club! The kamikaze toboggan rides! And, my favorite of all, Calvin's demented snow sculptures!
Calvin and Hobbes aficionados could never get enough of this stuff. Which is why we were all stunned and saddened when, in late 1995, creator Bill Watterson announced that he was calling it quits, at the top of his game. Watterson was frustrated with the ever-shrinking size of newspapers and comics pages, which resulted in more and more limited parameters for the artists. Watterson liked to think outside the box, but the newspaper industry kept making the box smaller. So Watterson said he'd had enough, and quit.
For millions, the news felt like losing a friend. It certainly felt that way to Joel Allen Schroeder, who was only 16 when Watterson retired but would, a decade later after finishing film school, decide to make his first full-length feature a documentary about his favorite comic strip—and the artistic genius behind it.
Six years in the making and funded through a Kickstarter campaign, Dear Mr. Watterson opens today in limited theaters and on demand.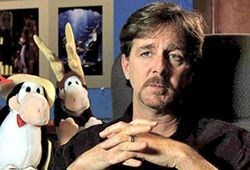 Image: Gravitas Ventures
Schroeder's film is engaging, entertaining, and informative. Viewers will learn much about Watterson—his life, his talent, his principles, and his frustrations with the newspaper industry—without ever meeting the man himself. Watterson rarely granted interviews during his 10-year run with the strip, and he has granted very few since.
But Schroeder, who narrates, gives it a nice whirl, interviewing fans, industry gurus, comics experts/historians, and artists—including Berkeley Breathed (Bloom County, Outland, Opus), Jef Mallett (Frazz), and Bill Amend (Foxtrot). He even interviews Jean Schulz, the widow of Peanuts creator Charles Schulz. It's inspiring to hear these people speak of Watterson's influence, ranging from admiration and affirmation from his fellow artists ("He set a ridiculous standard of excellence," says Breathed) to the adoration and appreciation from fans ("I discover so many layers every time I read it," says one).
As the title implies, it's mostly a love letter to Watterson, but not in a stalker-like way. Schroeder maintains his distance, respecting Watterson's privacy while also trying to learn as much about him as he can. He visits the artist's hometown in Chagrin Falls, Ohio, and talks to some locals. He visits the town library to see some of Watterson's early work as a cartoonist at the Herald-Sun, the town's newspaper. And he visits a comics library to view, while wearing white gloves, some of the original Calvin and Hobbes drawings. It's almost like touching the holy grail; the joy on Schroeder's face is contagious.
But the film is also a thoughtful exploration of the strip's lasting influence—despite its short run and lack of merchandising (no Hobbes plush toys, no lunchboxes, nada), it's still embraced by millions—and its place in the history of comics.
All that for a comic strip? For a medium oft dismissed as "low" art, as populist trash?
Watterson would beg to differ: "For all their seeming simplicity, the expressive possibilities of comics rival those of any other art form."
That quote, from his intro to Calvin and Hobbes: Sunday Pages 1985-1995, a book published in 2001, appears onscreen early in the film. And it's a sentiment echoed by fellow artists and experts, especially as they examine the excellence and intricacies of Watterson's drawing and painting skills.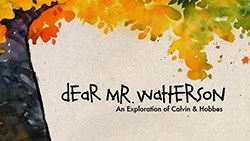 Image: Gravitas Ventures
Watterson's commitment to C&H as a serious art form went beyond the strip itself. He firmly believed that the world of his characters belonged only on the printed page, which is why he refused multiple requests—and literally tens of millions of dollars—to merchandise it as a product. No stuffed animals or action figures. No lunchboxes. No T-shirts. No Happy Meal toys. Nothing. His only exception: Book collections of the strip, which still sell very well around the world.
Watterson's convictions were so strong that he even stepped on some toes. In a 1988 speech titled "The Cheapening of the Comics," he confronted what he believed to be significant problems with the industry, including ubiquitous merchandising and the ever-shrinking space allocated by newspapers. Watterson fully believed that art must trump commerce, while his contemporaries had long before accepted what they deemed a necessary intersection of art and commerce. It was the real world, after all.
But Watterson never budged in his principles, and that's why he eventually got out.
Biographer Nevin Martell, author of Looking for Calvin and Hobbes: The Unconventional Story of Bill Watterson and his Revolutionary Comic Strip, tells Schroeder that people generally take two views of the artist: "He's either a curmudgeon, or he's a man of great principle. I've actually felt both ways about him."
A young woman admits that when she read Calvin and Hobbes as a little girl, she desperately wanted a toy Hobbes, and couldn't understand why there wasn't such a thing. After all, plush Garfields and Snoopys were everywhere. Why not Hobbes?
But now, as an adult, she is glad that stuffed Hobbes never materialized. "I appreciate that now, that it could only be something in my heart and imagination," she says. "That way, it remained pure, in its purest form."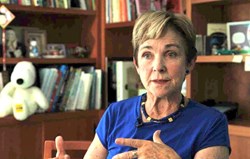 Image: Gravitas Ventures
Which is exactly how Watterson wanted it. And he made that perfectly clear when he, and his beloved characters, said goodbye through the final strip on December 31, 1995—which was, fittingly, a Sunday. They were able to go out in all their colorful splendor, and Watterson struck the perfect tone—joyful, yet wistful, and taking one last subtle swipe at the industry which had tried to box him in.
"Everything familiar has disappeared," says Hobbes, as he and Calvin joyfully head out into the snow, toboggan in tow, for one final great adventure. "It's like having a big white sheet of paper to draw on."
"It's a magical world, Hobbes, ol' buddy," says Calvin. "Let's go exploring."
And off they go.
As Watterson later wrote, "There are plenty of exotic lands for a cartoonist to map, if he or she will leave the well-known paths and strike off for the wilds of the imagination."
This documentary is a good place to start that journey, to follow the artist—and an unforgettable boy and his stuffed tiger—into those wilds. But there's no better way to take the complete, adventurous, rapturous plunge than into the comic strips themselves.
Mark Moring, a former film and music editor at CT, is a writer at Grizzard Communications in Atlanta.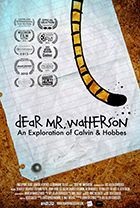 Browse All Movie Reviews By: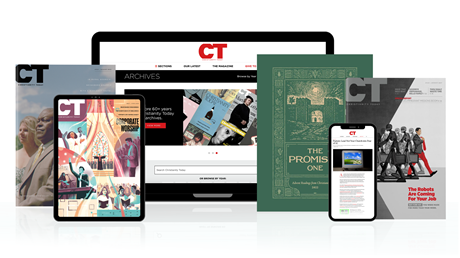 Annual & Monthly subscriptions available.
Print & Digital Issues of CT magazine
Complete access to every article on ChristianityToday.com
Unlimited access to 65+ years of CT's online archives
Member-only special issues
Subscribe
Dear Mr. Watterson
Dear Mr. Watterson