true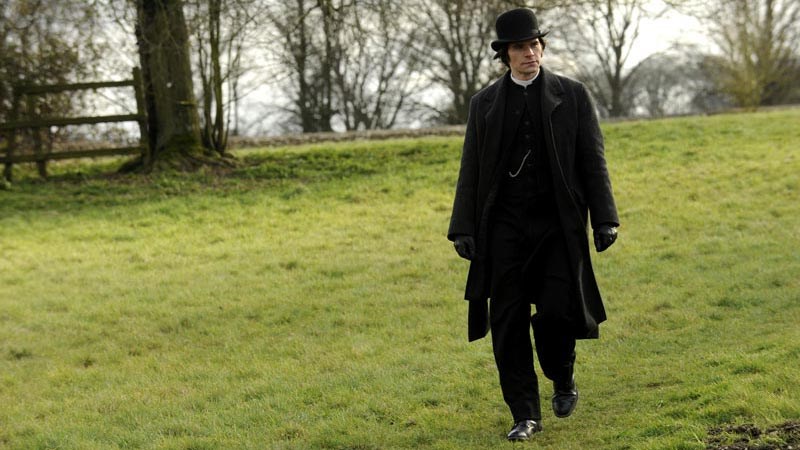 Image: EchoLight Studios
When EchoLight studios announced that it had hired former presidential candidate Rick Santorum as its new CEO, you could almost hear critics sharpening their knives. When Santorum's company fired its president and chief strategist, then filed a lawsuit claiming they were orchestrating a smear campaign against EchoLight, a company that some press releases claimed they helped co-found, punch lines seemed inevitable. When The Hollywood Reporter weighed in to say it was unaware of any attempts to use that press outlet in the smear campaign, it started to feel like the studio was scripting its first comedy, not producing its first film.
But as in sports, in the entertainment industry there is only one way to quiet skeptics and silence laughter. The studio's first major movie would go a long way towards either cementing public perception or changing it. The Christmas Candle is that first film.
And it's not a bad one. Aimed squarely at the evangelical audience, it practically trumpets its faith film identity rather than shying away from it. But it earns its respect, rather than demanding it with circle-the-wagon pleas to the faithful.
Image: EchoLight Studios
Based on a novel by Max Lucado, The Christmas Candle revolves around a conflict between a progressive, skeptical minister, David Richmond (Matheson), and the community of Gladbury that hires him. Each holiday the candle maker and his wife are visited by an angel who touches just one candle. According to tradition, the community member who lights that candle and prays receives a Christmas miracle.
Richmond doesn't like the tradition; he wants the community to make its own miracles by loving one another and meeting one another's needs. "Why one," he asks in a sermon, and "not fifteen?" He insists, "I'm a believer . . . in common sense." He chides the people, saying that hope should not come from earthly things or superstitions. If the community can band together to make each other's wishes come true, that would be "miracle enough."
One of the things that elevates Candle over many Christian films is that it doesn't really vilify or demonize opposing views. In both plot and theology, it is on the side of tradition, but Richmond's antagonism is not treated as a character defect. In a wonderful little scene after his sermon announcing the end of the tradition, we see an exchange between him and the father of a mute boy who had been praying to receive the candle. The man disagrees with the minister, but pays deference to his office and respects his work. For his part, Richmond doesn't simply tell the villagers to give up the tradition; he models the communal love and service he expects from them.
It's easy enough to see where this is going: in the conflict between Christian faith and Christian love, the answer is "both/and," not "either/or." Only in a scene where Richmond tries to install electric lights in the church and starts a fire does the film tip over into the heavy-handedness that too often characterizes Christian movies. Even then, it is refreshing to see Christian characters respond with less vindictiveness or smugness than one might expect.
The film's production value is on par with many small studio releases, with one exception: the somewhat cheesy special effects, which are also unnecessary. By literally showing us the angel in the opening shot, the film undercuts any real tension about whether the minister could be right.
Image: EchoLight Studios
That said, the period garbs and settings help create a rich full world, and the film keeps from relying too much on interior location shooting that characterizes many films with small budgets. The cast is quite good, with Matheson and Barks both giving restrained performances that suit the mood of the film and keep it from going over the top. Director John Stephenson only has two other credits listed on his filmography, but he is a veteran who has assisted on many productions, including working with Jim Henson's Creature Shop on such films as Babe, The Muppet Christmas Carol, and James and The Giant Peach. Those films, and the Henson connection, are significant because they show that family entertainment, when done well, can be successful and earn critical acclaim. The presence of Stephenson also signals the studio's willingness to hire professionals with experience in the industry.
The Christmas Candle will have a limited target audience, but that audience should find the film to its liking. It is a pro-faith film with empathy for the doubters and a Christmas film that celebrates the hope of the season. Mostly, though, it is a film that reminds us that sometimes good things come from unexpected sources.
Caveat Spectator
The MPAA explanation for the film's PG rating is mild "thematic elements." This could refer to a scene in which the church catches fire after Richmond attempts to install electric lights. There is some discussion of death and poverty and just a hint of bawdy humor when Richmond is undressing (behind a screen) while Eleanor Hopewell teases him. It would not be a surprise to find the film on television in subsequent holiday seasons, and clearly attempts have been made to keep the film as family-friendly as possible.
Kenneth R. Morefield is an Associate Professor of English at Campbell University. He is the editor of Faith and Spirituality in Masters of World Cinema, Volumes I & II, and the founder of 1More Film Blog.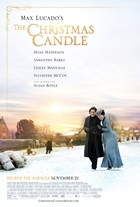 Browse All Movie Reviews By: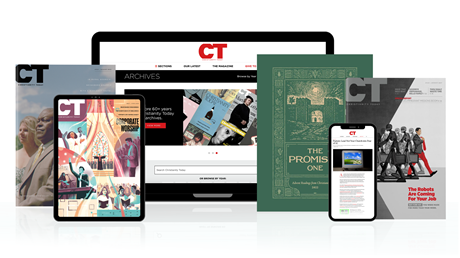 Annual & Monthly subscriptions available.
Print & Digital Issues of CT magazine
Complete access to every article on ChristianityToday.com
Unlimited access to 65+ years of CT's online archives
Member-only special issues
Subscribe
The Christmas Candle
The Christmas Candle