true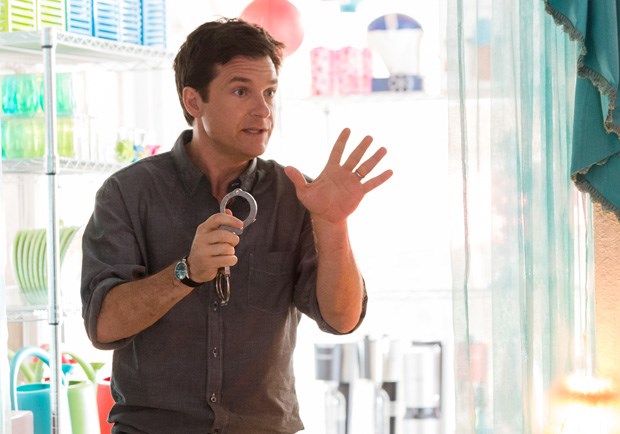 Image: Bob Mahoney / Universal Studios
"And action," the director cued.
I lifted the license of Sandy Bigalow Patterson, Jason Bateman's character in Identity Thief. After that shot, I moved on to another, and then another—my hands, my feet, my body, all used for the glory of Jason Bateman. I serve as his body double and stand-in for the film.
Bateman has become a household name, growing up a child star and moving on to lead roles in Arrested Development, Juno, Horrible Bosses, and others, but you've certainly never heard of me, Matthew Eldridge, though you may have seen my hands on screen. How many of us know the names of anyone behind the scenes in Hollywood? The directors or the directors of photography? Camera men? Great films rely not just on acting talent, but a team of talented individuals who work in lighting, gaffing, sound, special effects, painting, props, and so on. And that's just production.
Bateman scored another hit movie with Identity Thief, which topped the box office last month, because his talents were accentuated by crew members who excel in their fields, departments full of award-winning professionals who often go unnamed and unrecognized.
Serving in ministry for almost 20 years and now working in the film industry, I can't help but notice the parallels between a successful film set and an effective ministry. While the pastor, teacher, or evangelist serves as the primary mouthpiece and ministry's well-known name, they didn't achieve success alone. Behind every Billy Graham, Rick Warren, Mark Driscoll, or Francis Chan, there's a dynamic team helping execute the ministry's vision. Behind every lead pastor or nonprofit CEO, there are the skilled individuals who support the various areas of the organizations.
In cases of Christian conferences with huge production elements, the similarities to the film business are even more direct. Imagine if Louie Giglio's Passion didn't have its team of professional lighting designers, technicians, and electricians, or an expert sound or video crew. Giglio and Chris Tomlin may be center stage, but countless volunteers do what some would call menial tasks to make the event a success.
From conferences to Sunday services, the behind-the-scenes workers are as much responsible for the triumph of the ministry as the big-name speaker. They are the hands and feet of David Platt or Beth Moore. When they do a good job, no one notices, and the focus remains on the speaker, preacher, or singer. But once there's a typo in the program or the microphones start screeching, everyone notices, and they become a distraction.
While close to 100 crew members tirelessly work 15 hours a day so Jason Bateman can shine, they have an understanding that their work will be underappreciated and likely go unnoticed by those watching the show. But they do it anyway. Why? Because they love being a part of the creation process. There's something magical about creating something collectively larger than ourselves.
That's how it is in ministry. Ministries are built with the hands of capable individuals who may never receive recognition for the work they do, but they don't do it to serve the speaker. They do what they do for the glory of God. Their satisfaction comes from knowing they help to build something beautiful for God's kingdom. Yes, their service is indirectly touching lives. They are being the hands of Christ.
In 1 Corinthians 12, we read about the body of Christ made up of many members, just like our physical bodies have many different parts. We are told that there are many parts, but one body, and "the eye cannot say to the hand, 'I don't need you!' And the head cannot say to the feet, 'I don't need you!' On the contrary, those parts of the body that seem to be weaker are indispensable…" (1 Cor. 12: 21-22). It takes every member working together, doing what they do best, for the body to be fully functioning, "so that there should be no division in the body, but that its parts should have equal concern for each other. If one part suffers, every part suffers with it; if one part is honored, every part rejoices with it" (1 Cor. 12: 25-26).
When Identity Thief brought in millions at the box office, becoming the No. 1 movie its opening weekend, the entire crew rejoiced. We worked hard on that film and were happy to celebrate its success. The body of Christ, no matter what part, does the same when lives are transformed through ministry. The conglomeration of work by faithful individuals behind the scenes enables the Gospel to be spread. Even if the words didn't come directly from them, they played a part in putting on the service, organizing the event, launching the book, or advancing the ministry in some way.
If you saw Identity Thief, almost every close up shot of Jason Bateman's hands or feet were mine. As his body double and stand-in for the film, I stood or acted in his place for the set up of the lighting, cameras, and direction of the shots, and sometimes took his place in the shot. Every famous pastor or evangelist has a body double and stand-in: the person who stands in the gap for them and helps them accomplish their ministry goals.
While no one knows my name, I made Bateman's job easier so that he could shine. My best day at work was when he put his arm around my neck and said, "Matthew, you are doing a fabulous job, and we all have noticed." Still, a movie star's praise pales in comparison to the affirmation from our Heavenly Father. Those of us working as the hands and feet of the church will get our recognition too, the day we stand before the Lord, and he says, "Well done, good and faithful servant."
Matthew Eldridge lives in Atlanta with his beautiful wife and three lovely daughters. Matthew spends his time ministering wherever he can—whether in churches, on a movie set, playing music, or in the pages of a new fictional book he is writing.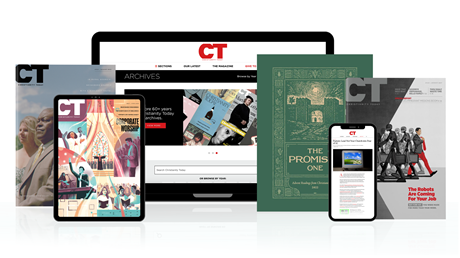 Annual & Monthly subscriptions available.
Print & Digital Issues of CT magazine
Complete access to every article on ChristianityToday.com
Unlimited access to 65+ years of CT's online archives
Member-only special issues
Subscribe
The Hands of Jason Bateman and the Hands of Christ
The Hands of Jason Bateman and the Hands of Christ