true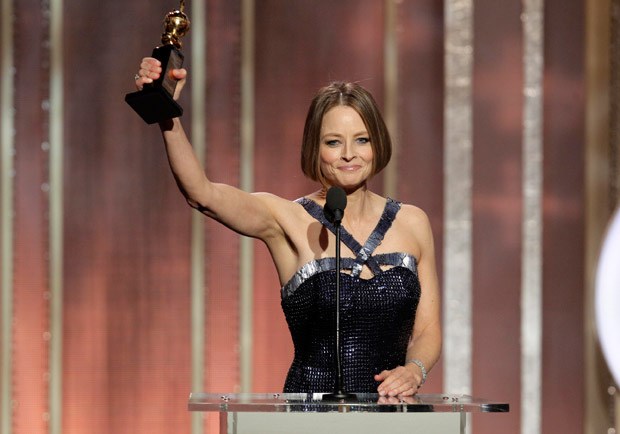 Image: Paul Drinkwater / NBC / AP
Jodie Foster became my hero this week.
She demonstrated remarkable courage during her seven-minute speech as she accepted the Cecil B. DeMille Lifetime Achievement Award at the Golden Globes Sunday evening, but not for the reasons that have gotten the most attention.
Reactions to her oddly rambling, obliquely confessional words are all over the map. Most of the virtual ink spilled about the speech has focused how she spoke about her sexual orientation in terms of (choose one) coming out / kinda sorta coming out / the coming out she'd actually done years ago. Others have questioned the logic of her pleas for privacy from the very public stage of an awards show.
Frankly, those decisions don't earn Ms. Foster a place on my hero list. But the words she used to end her speech do: "Jodie Foster was here, I still am, and I want to be seen, to be understood deeply, and to be not so very lonely."
That frank and fragile confession is the most daring thing I've heard a public figure say in a long, long time. Bottom line, isn't what Foster wants exactly what each one of us wants? To be known, to be cherished…and not to be so very lonely?
Sandip Roy, a Bollywood reporter, honored Foster's courage with these words:
At the Golden Globe awards, lifetime honoree Jodie Foster revealed something a Bollywood celebrity would never ever 'fess up to.
She came out.
Not as a lesbian. I mean she did come out as a lesbian. Well, sort of, without saying those actual words. It was a "I am not necessarily lesbian but my (ex)girl friend is" kind of coming out.
What really moved me was that she came out as "lonely." It was not a sort of lonely-at-the-top bravado. Or even a poor little rich kid self pity. It was just plain darn run-of-the-mill lonely.
Most of the time, we are uncomfortable with admitting to run-of-the-mill loneliness in our own lives. We don't dare verbalize that existential or emotional state, lest others think there is something terribly wrong, something toxic, broken, and contagious, with us. Lonely people are needy people. Needy people frighten away less needy people… or those who are better at hiding their neediness.
The formula becomes even more complicated for Christians, who are by definition no longer alone. Though Scripture acknowledges our experiences of lonelinessand social and spiritual isolation, the prospect of verbalizing loneliness to another person or group of people at church can be shame-inducing.
We may fear that others will see our confession of loneliness as a sign of social or spiritual failure. What if our loneliness scares others away from us? Worse yet, what if well-meaning church members try to fix us? These attempts at repair may imprint a lonely person with one of two labels: "project" or "pariah."
The truth is, lonely people can be an uncomfortable reflection of our own unprocessed fears of isolation or abandonment. In God's kingdom, there is no separate neighborhood for projects or pariahs. Lonely people—each one of us—have equal status as welcomed, wanted members of his community.
This community offers a stark contrast to the kind of no-commitment water cooler camaraderie for which we settle in our culture. In her speech, Foster noted our Honey Boo Boo-like tendencies toward exhibitionistic and voyeuristic behavior. We are far more comfortable with filmed "confessions" of outrageous behavior from Real Housewives, bearded Duck Dynasty magnates or stilettoed Kardashians than we are with an honest expression of loneliness.
The rumor of an impending confession from disgraced cyclist Lance Armstrong is the kind of non-Foster-like confession that will likely follow the pattern of other celebrities who come clean about their grimy behavior only when they are cornered and facing financial loss and/or litigation. These kinds of confessions often seem to add another layer of camouflage to a celebrity's persona. It's as though they simply add a new mask to the disguise he or she has been wearing all along.
Jodie Foster, an actress who has spent 47 years behind a performer's façade, fumbled a bit as she tugged at the strings of her mask during her Golden Globes speech. But the mask came off in the final moments of her speech as she moved beyond confessing her choices to voicing her loneliness.
She may not have thought of her words on Sunday night as a prayer. I did. And I echo them today for each one of us who longs not to be so very lonely for to the One who knows us, cherishes us, and promises he will never, never leave us alone.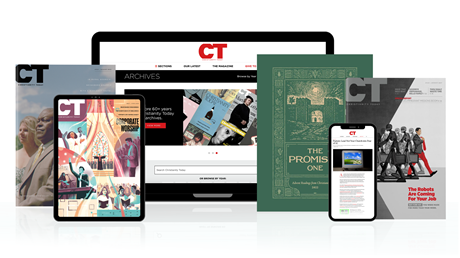 Annual & Monthly subscriptions available.
Print & Digital Issues of CT magazine
Complete access to every article on ChristianityToday.com
Unlimited access to 65+ years of CT's online archives
Member-only special issues
Subscribe
Jodie Foster's Confession (No, Not That One) Made Her My Hero
Jodie Foster's Confession (No, Not That One) Made Her My Hero