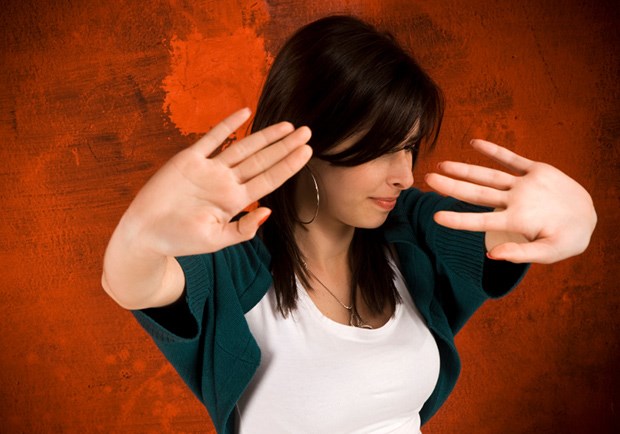 Have you ever noticed how our discussions of sexual obedience emphasize the negative? I don't mean that they're discouraging or shaming (though that can sometimes be true, too), but that that we focus on prohibitions rather than prescriptions. "Don't" dominates the church's guidance for singles far more than "Do."
I understand how easily we can slip into such an approach to sexuality and singleness, yet it isn't very well attuned to human nature or even all that biblical. People don't achieve something by focusing on what they're avoiding.
Now, to be very clear, I believe the sexual standard God calls us to is the self-control of abstinent singleness and faithful, self-giving monogamy within marriage. But the race is run looking forward — no matter how badly you ran the last mile. Paul said it was by "forgetting what is behind and straining toward what is ahead" that he pursued his goal, "the prize for which God has called me heavenward in Christ Jesus."
A few verses later, he concluded his remarks to the Philippians with a detailed list of positives, worthy things to think about. And despite the many "don'ts" among the Ten Commandments, Jesus summarized the law with two positive statements he called the greatest commandments: "Love the Lord your God" and "Love your neighbor." So why don't we take a similar approach to single sexuality? What does single chastity free us to do?
It has taken me a long time to formulate any kind of serious answer to that. In my early years of adulthood, I was so disgusted with singleness that about the only advantage I could see was the chance to practice lazy hygiene without major consequence. But the older that I've gotten, the more I've begun to see contrasts between my own life and opportunities and those of my married friends. And while I still don't always enjoy sexual abstinence, I believe the church would do well to talk more about what such restraint frees single people to do with our bodies and our lives. We need a larger, ongoing, vibrant discussion about that, but here, in no particular order, are a few things single Christians might focus on using our unmarried season to do.
Invest in non-romantic relationships.
Dating usually connects you with people of the opposite sex, who are roughly the same age you are. But the universe of relationships is much bigger and more diverse than that; interacting mainly with those who share your life stage or could share your bed relationally impoverishes you. My prolonged singleness allowed me the free time and money to more frequently visit grandparents, aunts and uncles, cousins, and even my cousins' children than I could if I were married or a mother. Admittedly, I'm fortunate to have a large extended family I love and enjoy, but you can also build relationships like that at church or in other settings.
However you invest yourself in them, non-romantic relationships — especially with those in different seasons of life — provide a good reminder that life entails much more than randy singlehood, and loneliness can be assuaged by more than a lover. Your singleness can help take others out of their seemingly endless, monotonous life stage, while providing you opportunities to serve and encourage them. After my grandfather had his first stroke, he needed a great deal of help transitioning into his new home routine. Because one of my brothers was single, he was able to fly up and provide essential support that blessed our entire extended family, not least of all the nearby relatives to whom he gave a brief respite from the burden of caring. Freedom to help like that is much rarer when your life is intimately intertwined with someone else's.
Live in community.
As much as I hope to be married someday I will really miss living with more than one adult. For most of the last six years, I've had the privilege of sharing a house with a rotating cast of others, most of whom have become dear friends. Though communal living unavoidably produces friction and conflict, in the best moments — usually an evening when we all wind up home at the same time, all in the kitchen — I want to hug myself with the joy at the laughter and various personality dynamics surrounding me. I always wanted community like this, but I didn't realize how often it requires living in such close proximity. As nice as it would be to someday "set up house" for my own family, I know I will greatly miss having housemates. Through the many memories we've shared, my housemates have given me one of the richest gifts of my adulthood.
Both of these suggestions pertain to relationships. This series on singleness will continue next week, when I'll discuss how abstinence frees us to explore and use our bodies.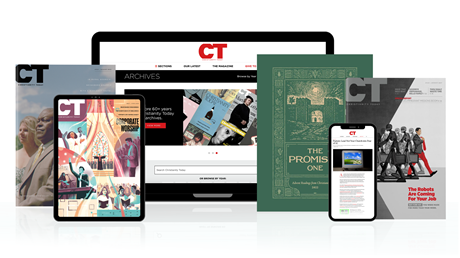 Annual & Monthly subscriptions available.
Print & Digital Issues of CT magazine
Complete access to every article on ChristianityToday.com
Unlimited access to 65+ years of CT's online archives
Member-only special issues
Subscribe
Stop Telling Christian Singles What They Can't Do
Stop Telling Christian Singles What They Can't Do